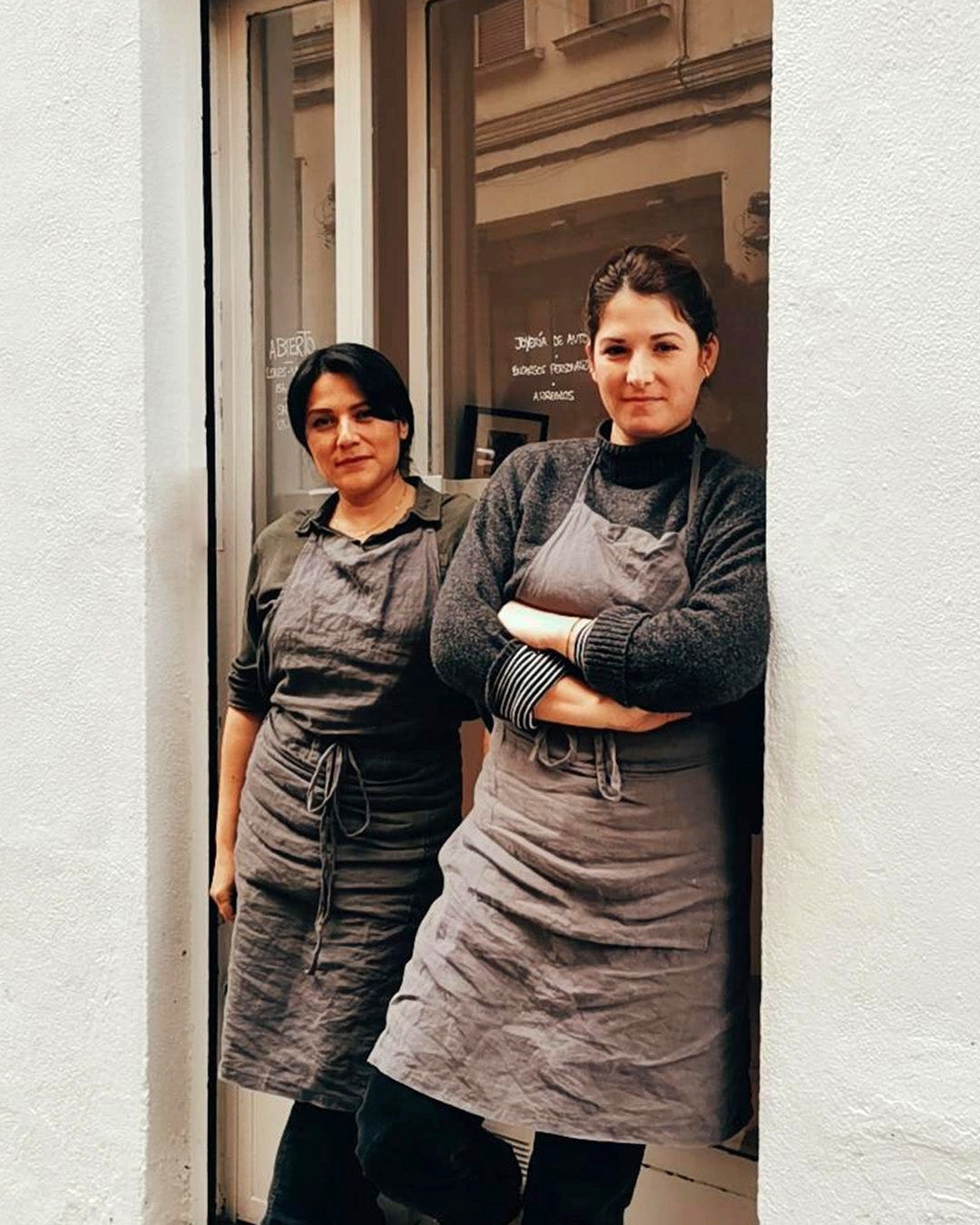 SARA EUSEBIO WINOGRADSKY & YESSICA BORDÓN ROJAS
Binôme Jewelry Atelier
Madrid, Spain
"We create timeless, porous and genderless pieces."
Binôme Atelier, a renowned handmade jewelry brand founded by Sara Eusebio Winogradsky and Yessica Bordón Rojas, flourishes within their captivating workshop nestled in Madrid. At the heart of their creative sanctuary lies a deep reverence for craftsmanship, where the intricate artistry of slow design intertwines seamlessly with their unique perspectives.
Their designs, characterized by irreverence, timelessness, and organic allure, serve as an enchanting reflection of their profound relationship with the very essence of materials such as metal and the earth itself. With every meticulously crafted piece, Binôme Atelier encapsulates a distinctive seal of identity, a visual testament to their unwavering pursuit of beauty through handmade work. Within the ever-evolving landscape of the jewelry industry, Binôme Atelier stands as a luminous beacon, illuminating the enduring charm and allure of artisanal craftsmanship.
more about Binôme Jewelry Atelier
Value in the details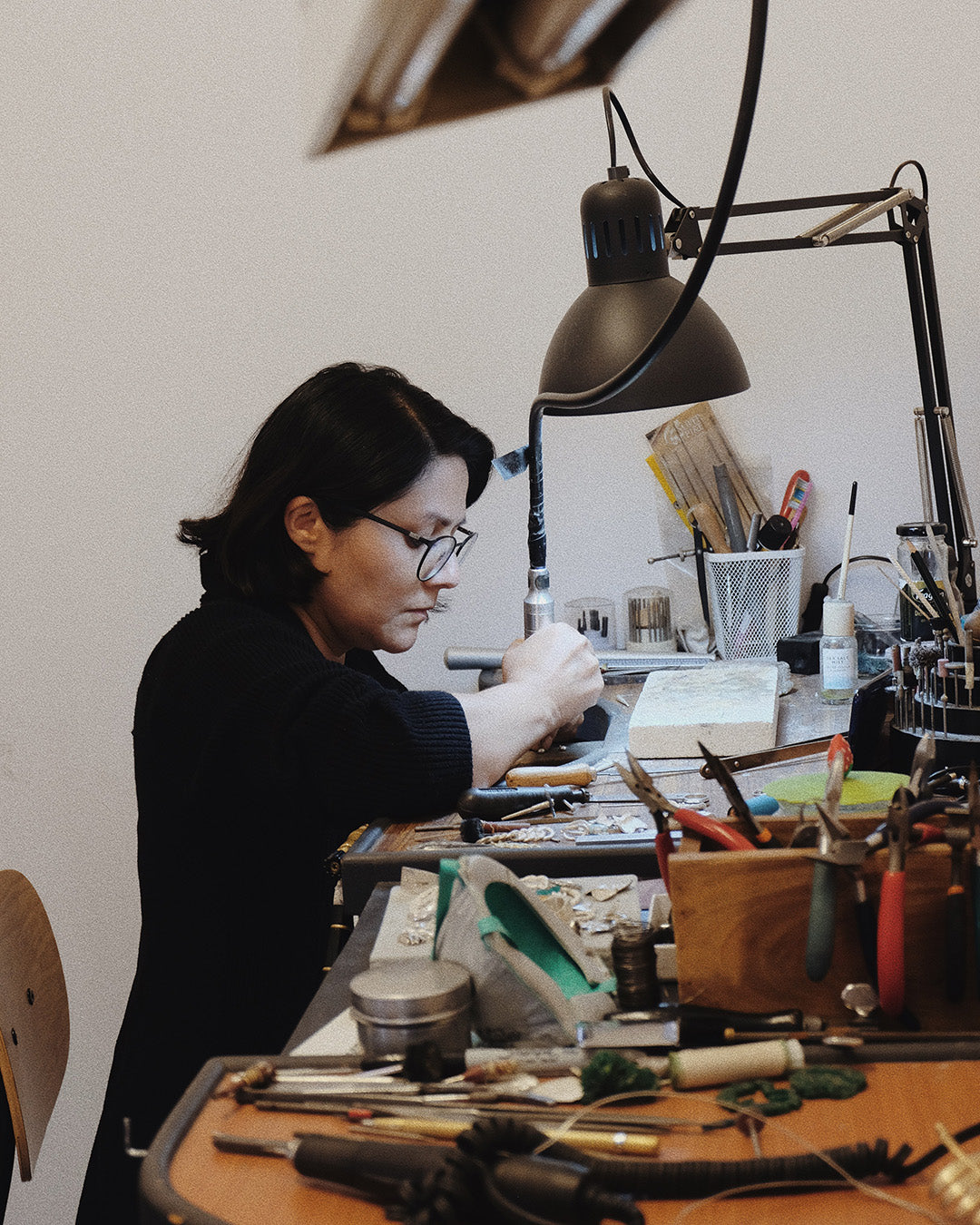 Using different techniques
Each piece of jewelry is completely handmade. In its commitment to handmade work, it seeks to preserve and transmit ancestral techniques such as sand casting or cuttlefish bone casting, metal forging, wax carving. These techniques, without a doubt, give a distinctive seal to each and every one of the pieces following a form of conscious and respectful production.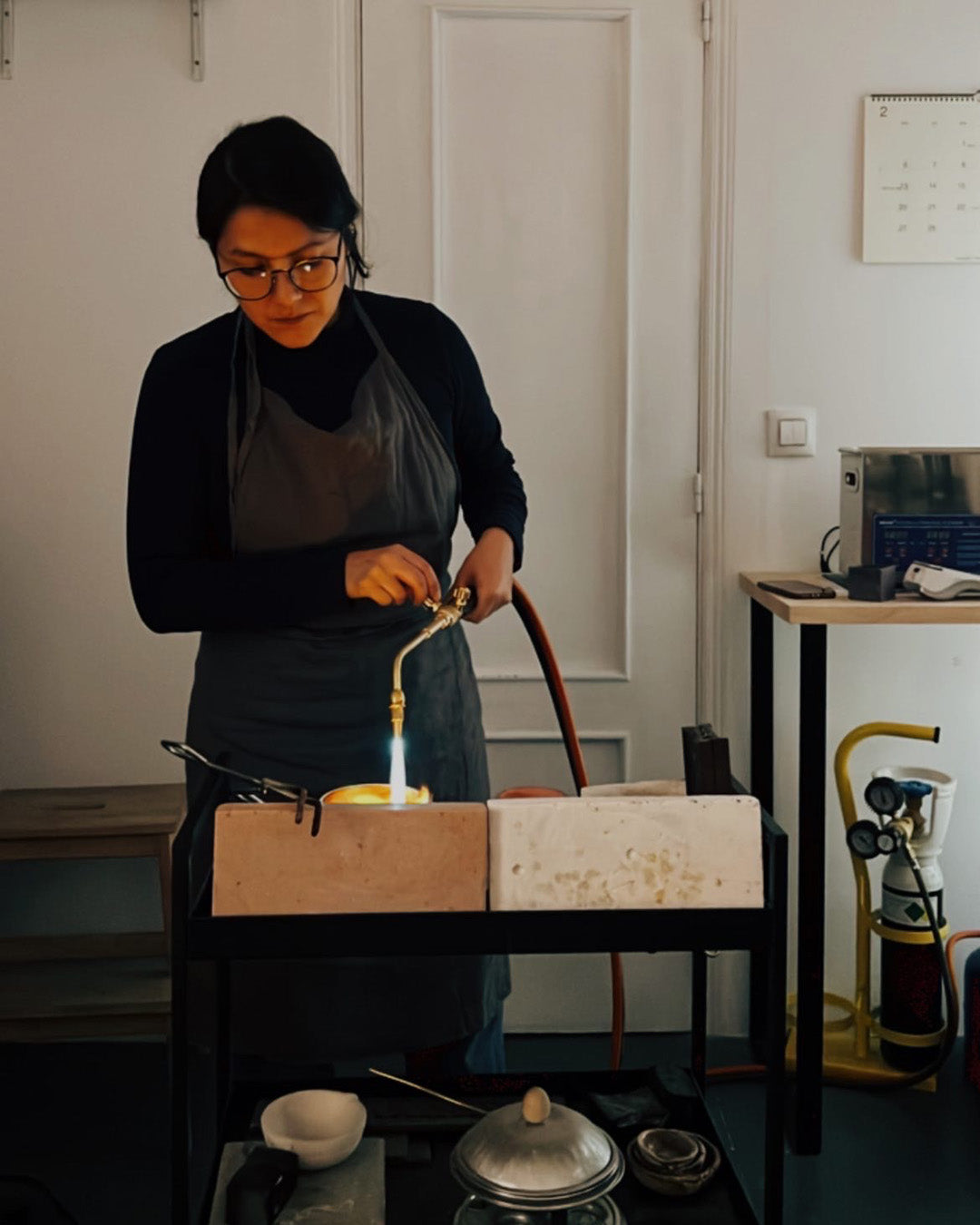 Not only precious metals
They use ethically sourced precious metals, such as 925 sterling silver, which they employ in all their pieces.
They also incorporate different elements to our pieces such as carbon fiber, wood, glass, to offer unique pieces.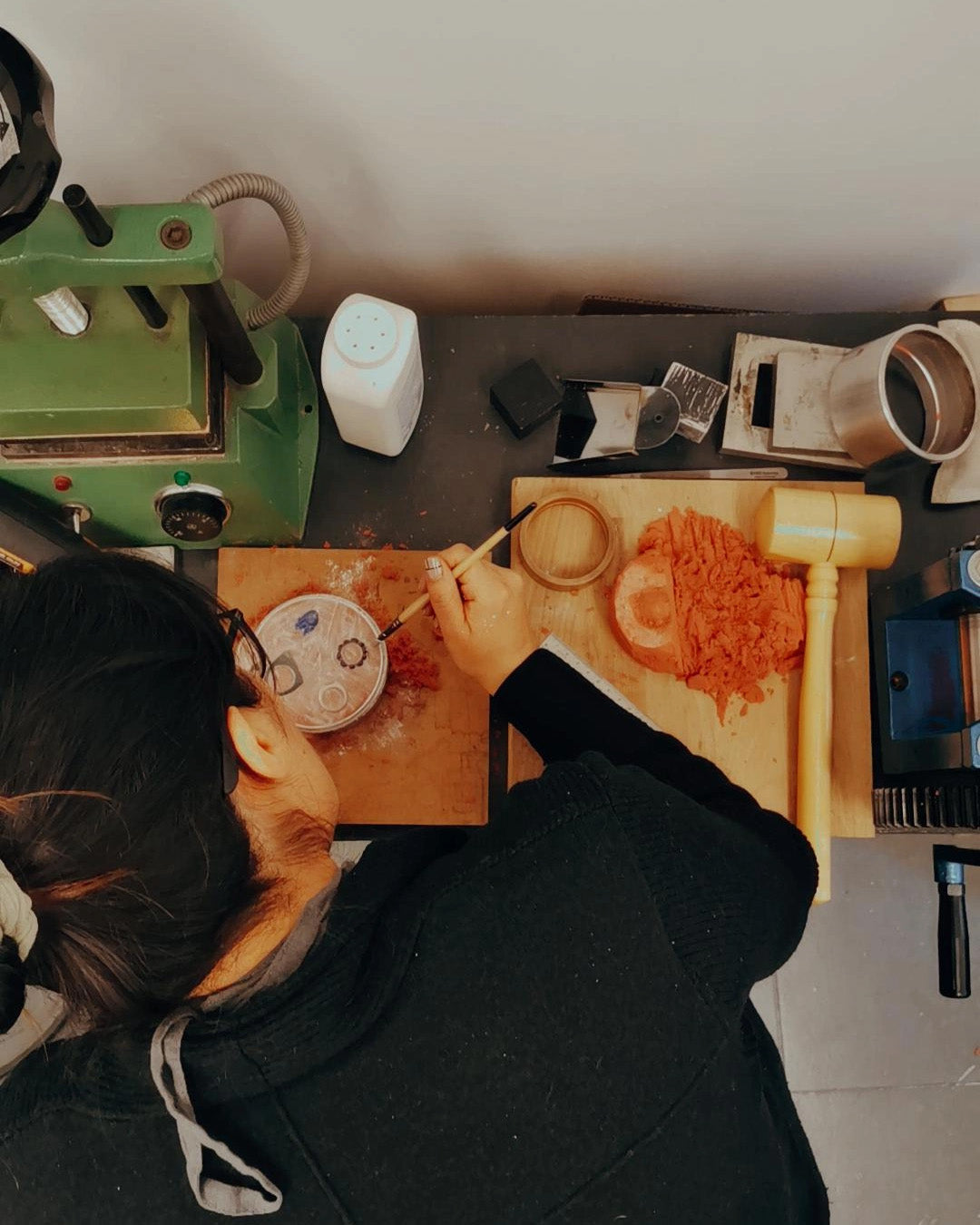 Contact between preciousness and organic
Binôme's pieces show the contact with matter, the imperfection that makes us human being. With metal as the protagonist, they try to break the barriers between the precious and the organic; they build the link between the brutality of the earth and the delicacy of the jewel.
The gold plating of the jewelry is 3 microns, which means that it lasts a long time as long as you take care of it from sea water, swimming pool, perfume and scratches.
It is not recommended that jewelry come into contact with water, especially sea or swimming pool water, as it contains substances that can damage jewelry.
Use a soft cloth to clean the jewelry.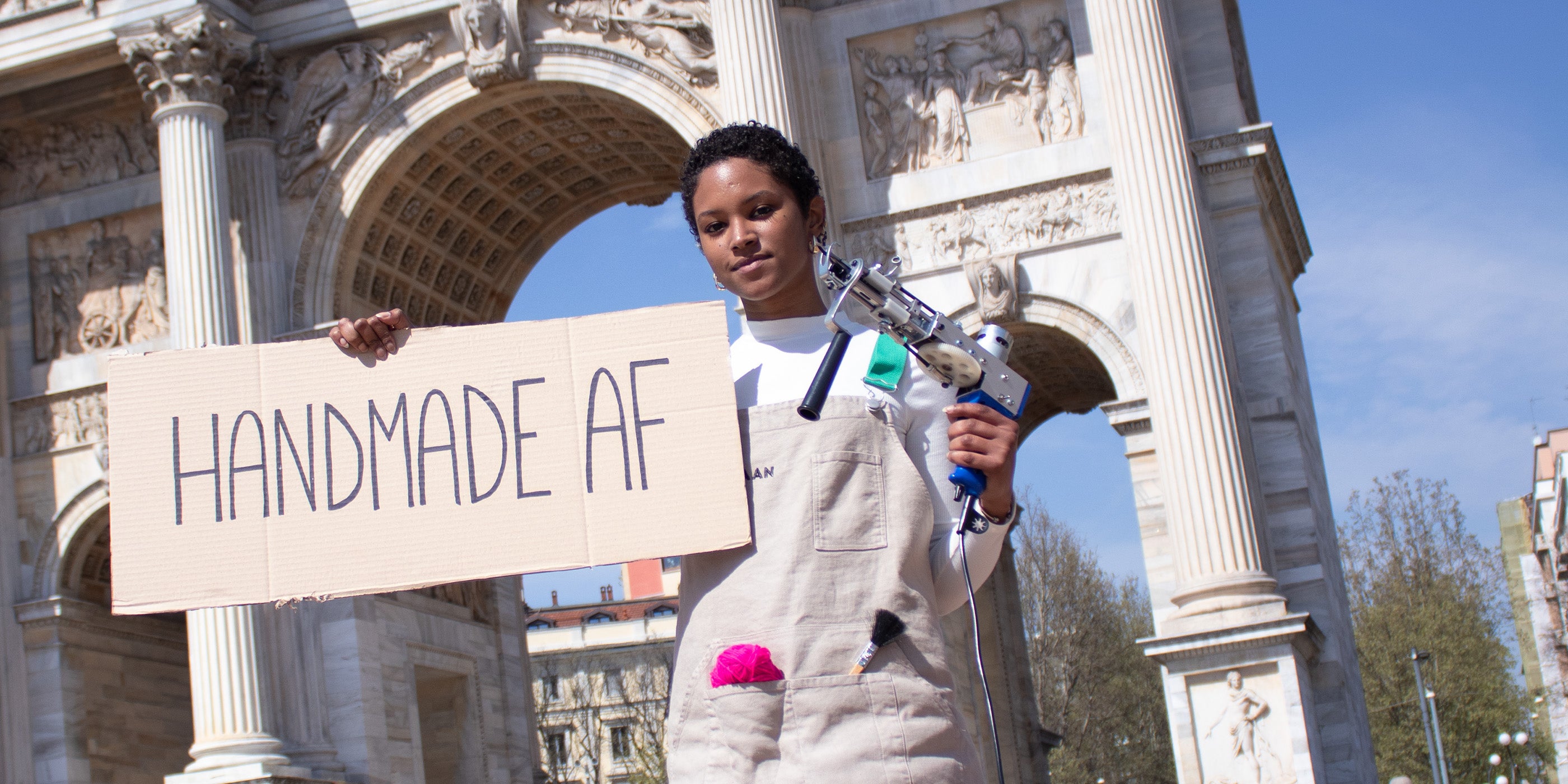 MORE THAN JUST PRODUCTS
An ever growing community
Artisans, designers and creative minds are the protagonists! Do you want to join the community? Reach out to us!