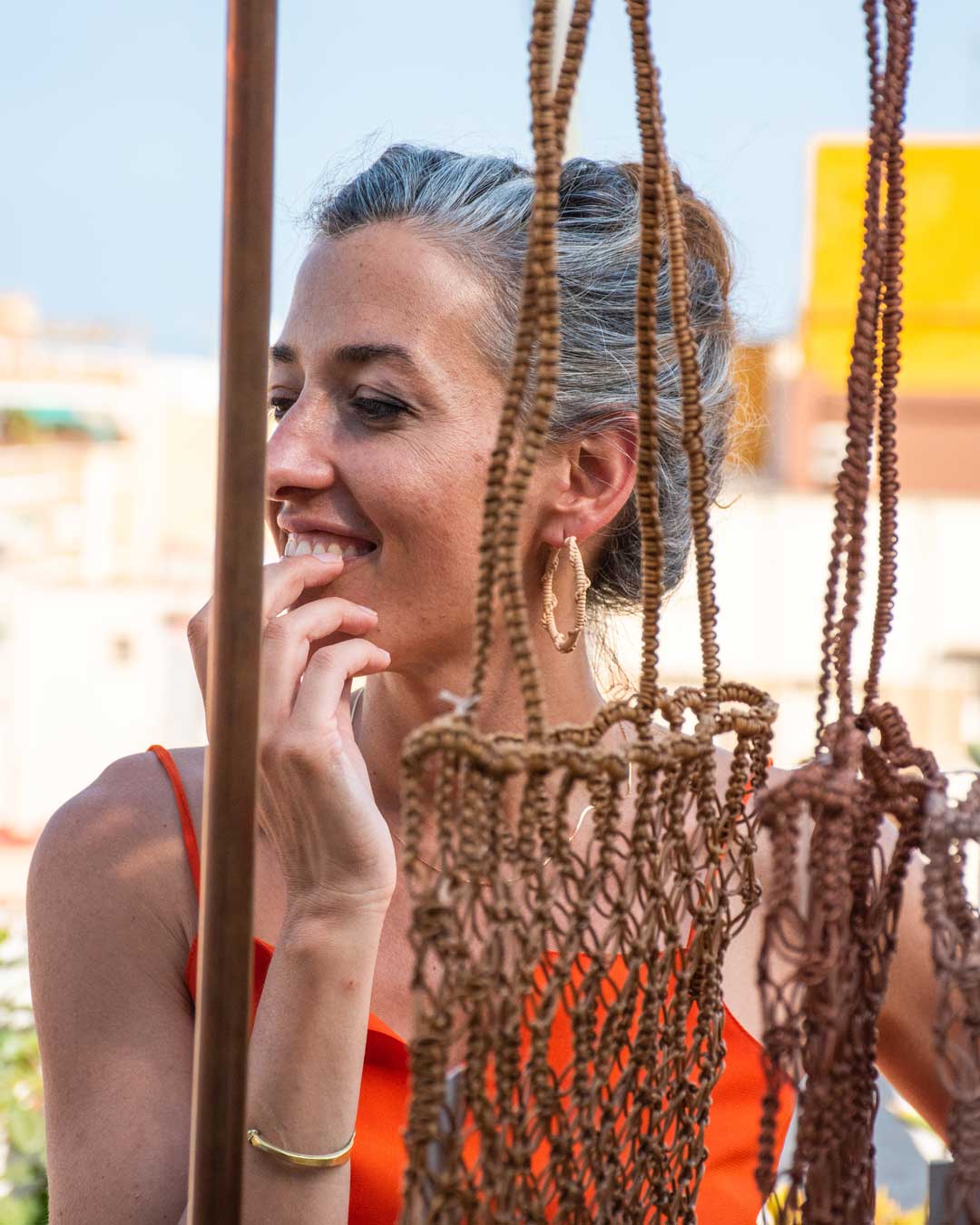 SARA BEVILACQUA
Azar Studio
Barcelona, Spain
"100% hand and love-made"
Italian born and Argentinian grown up. Fashion designer and Researcher graduated cum Laude from the University of Florence, Italy. After spending more than 10 years working in the fashion industry, decides to walk a new path, where creative passion and ethics don't exclude one each other, but grow together instead.
Sara Bevilacqua is the founder of Azar Studio, and the designer and producer behind her pieces.

She defines herself an endless migrant. Daughter, granddaughter and great grand-doughter of migrants, many times migrant herself, she believes in the trascendental power of beauty and ideas spreading through the world, contaminating each other and creating new realities.
more about Azar Studio
Value in the details
Hand-made
She works on each piece manually, with no involvement of machinery or industrial techniques. Sara uses leather-braiding and macramé techniques and spend quite some time on each product, so the end results in an unique piece, entirely handcrafted with much love and attention to details.
Genuine leather
Each one of her products is handcrafted in genuine leather. She uses vegetable tanned cow leather strings, which contribute in making the bags particularly resistant and light, and to keep their shape when full. The leather tanning techniques are less polluting than chromium tanning and make our bags completely biodegradable.
Care takes time
Sara chooses the rhythm of a slow production, entirely artisanal-based, with the aim of creating unique pieces, which convey the love they are made of. She believes that conscious consumption starts with conscious production. That is why she keeps very low stocks, while produce most of her bags on demand. In this way the entire process ends up generating less waste.
No, please keep them away from water.
To maintain its beauty nourish with neutral moisturizing body cream.
Yes. Sara works on each piece manually, with no involvement of machinery or industrial techniques.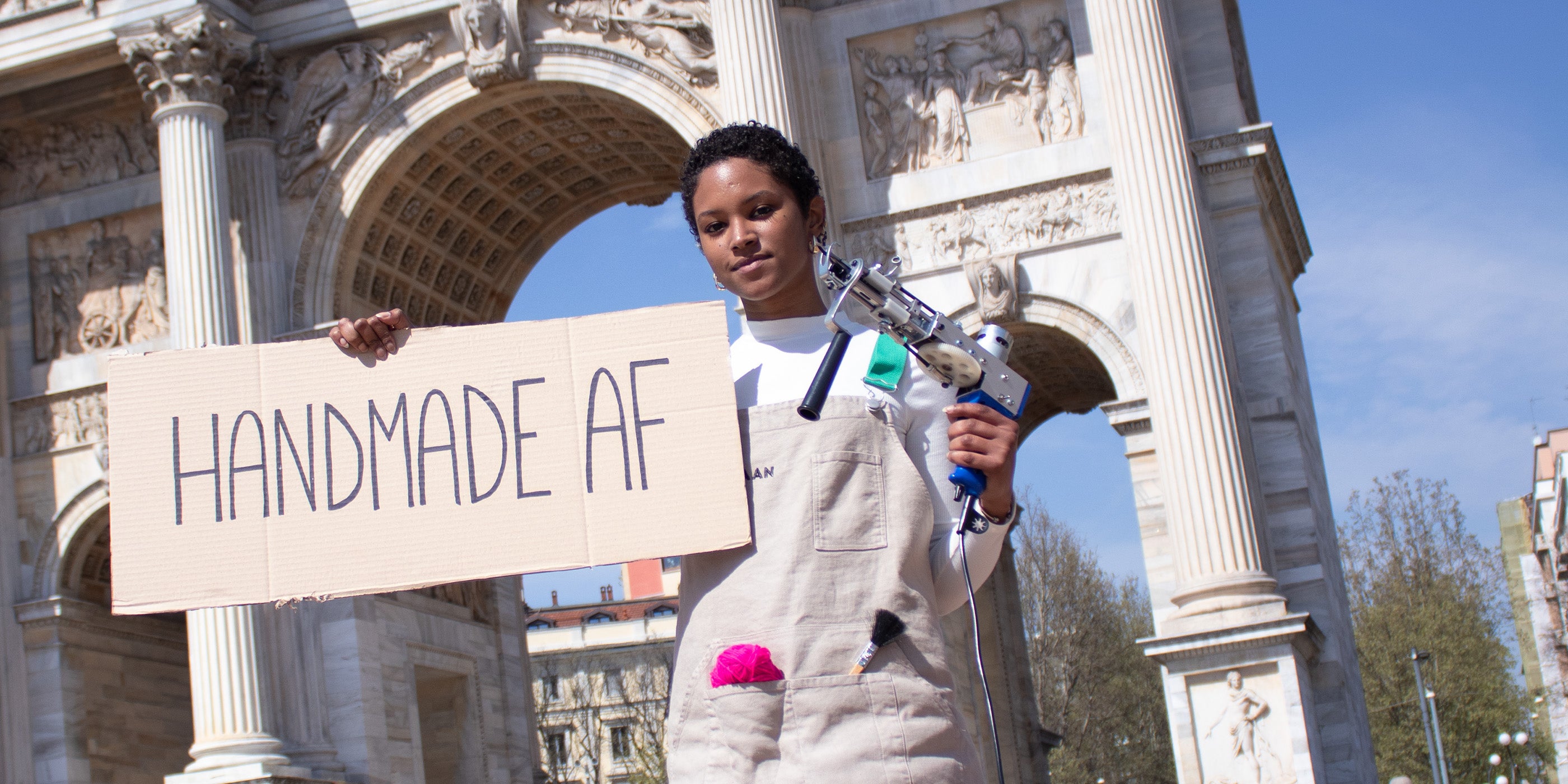 MORE THAN JUST PRODUCTS
An ever growing community
Artisans, designers and creative minds are the protagonists! Do you want to join the community? Reach out to us!