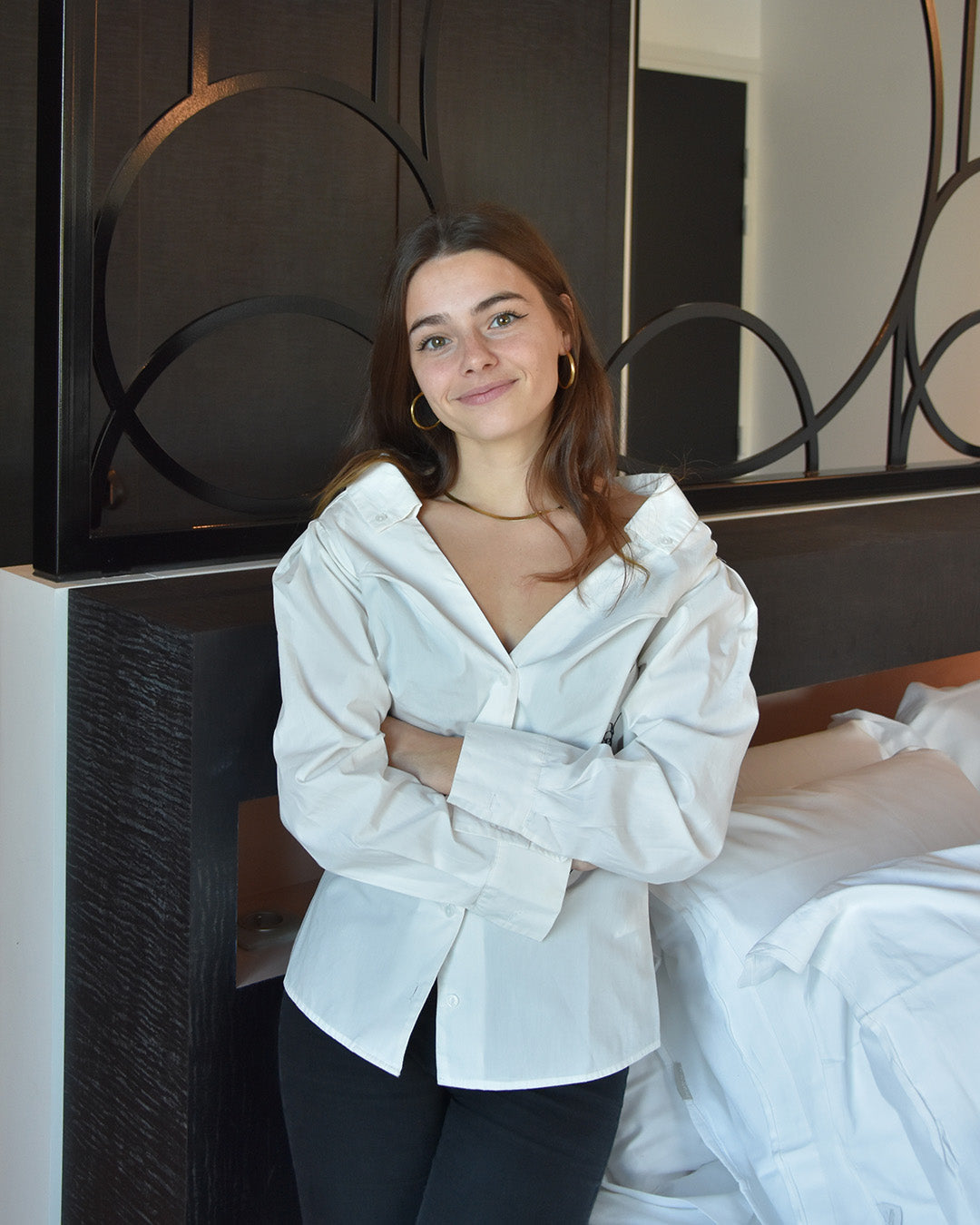 Madeline Haas
Atelier Madha
Tarnos, France
"Timeless design objects to enhance your interior."
Madeline, the founder of Atelier Madha, has a passion for art, decoration, and the beauty of things. With a background in applied arts and a diploma in interior design, she combines her expertise and creative vision to produce stunning works of art.
She actively seeks out opportunities to work with other artists, designers, and clients to create projects that are both beautiful and functional. Her attention to detail and passion for her work ensure that every project is completed with the highest standards of quality.

Driven by the desire to share her work with others, Madeline channels her creativity into an artistic manual activity. For her, creating, experimenting, and discovering new forms of art are not just activities but an integral part of her personality and her creative process.
more about Atelier Madha
Value in the details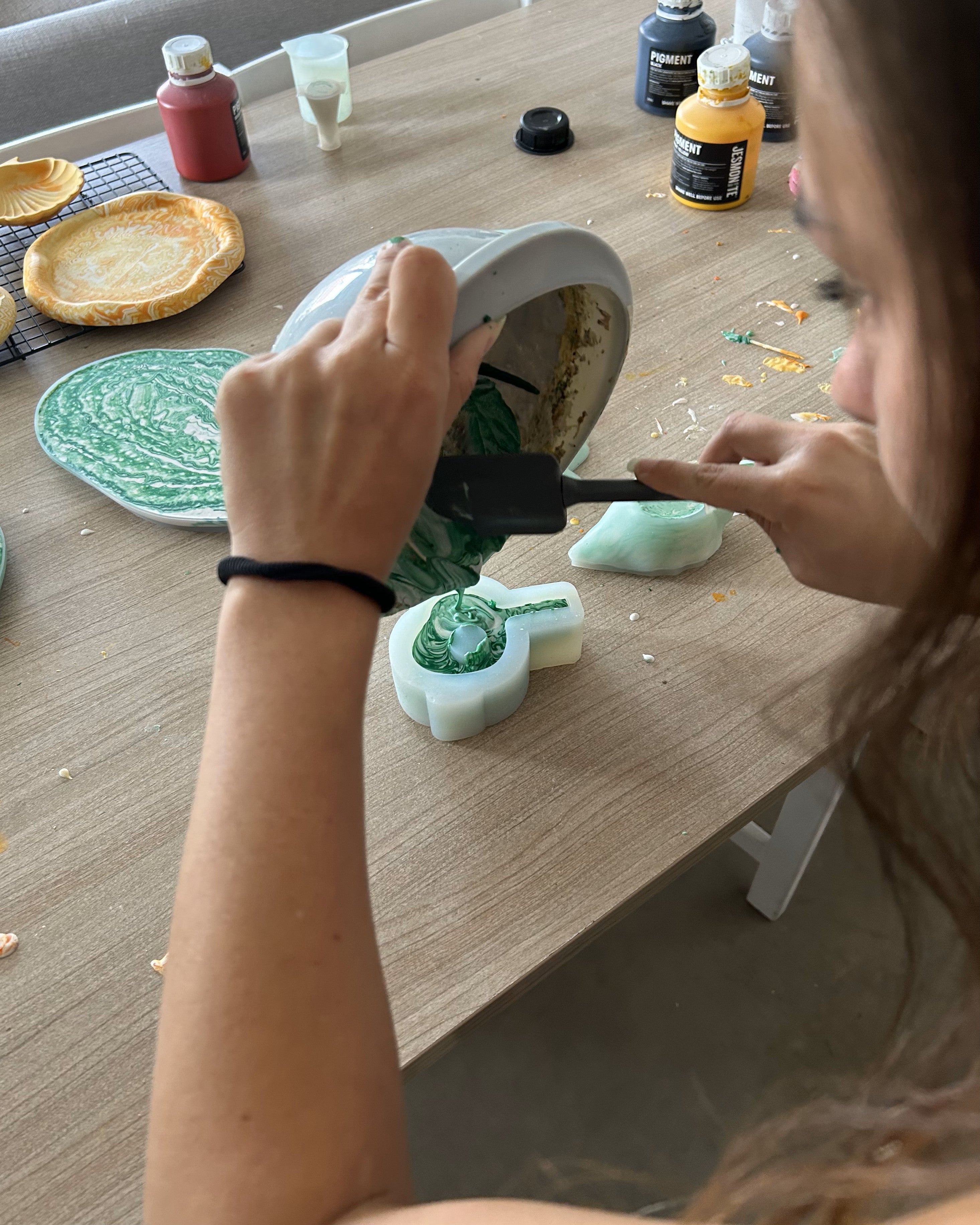 Exquisite process
Madeline creates all the pieces one by one, by hand, according to a very precise craft process that includes the preparation of the paste according to a precise dosage, pouring it in the moulds, sanding and finally the application of a protective varnish.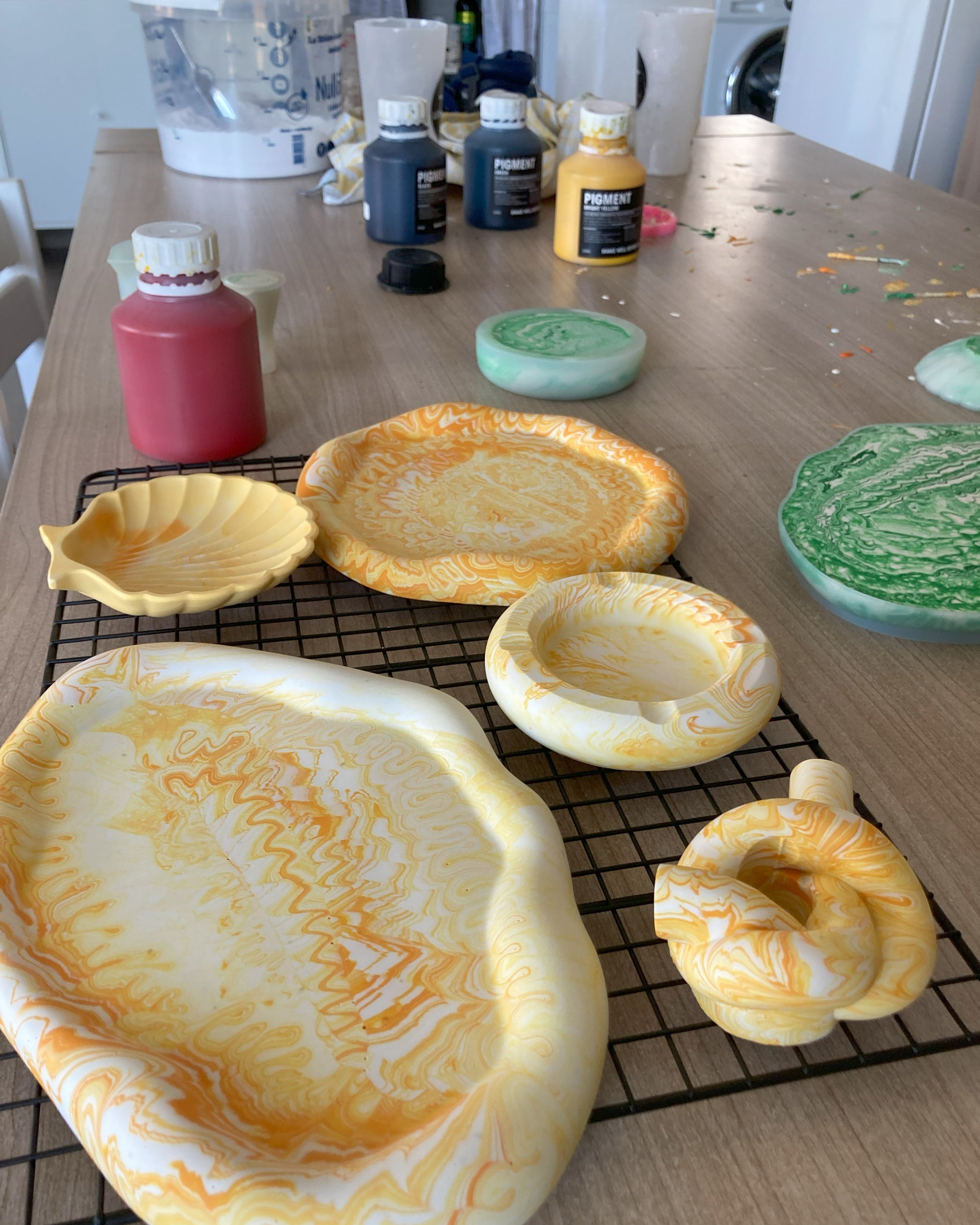 Eco-responsibilities
Atelier Madha uses jesmonite, a mineral material composed of gypsum and water-based resin. Solvent-free, VOC-free (volatile organic compounds), jesmonite is an eco-responsible alternative to resin or concrete.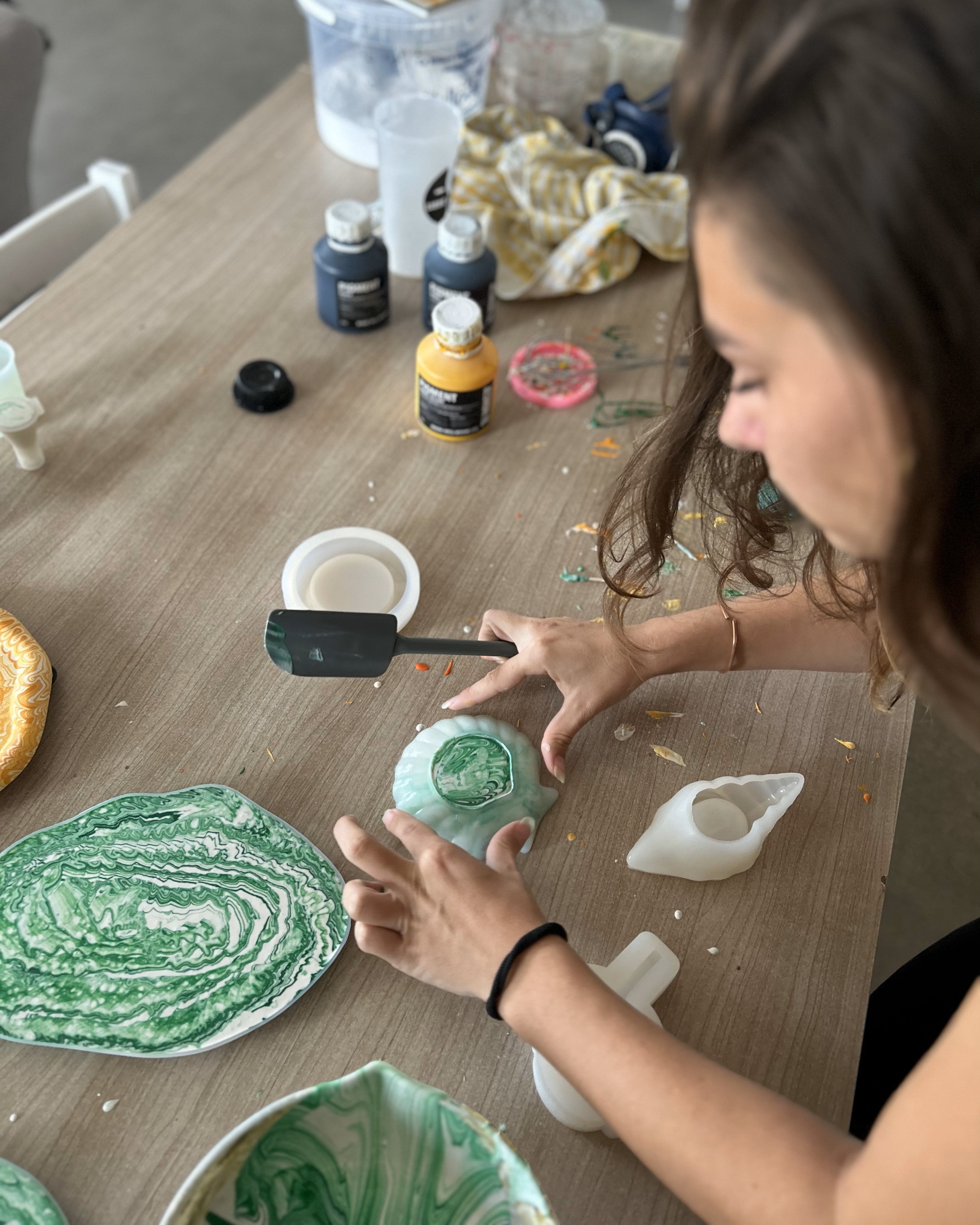 Creating with care
Madeline's ambition through Atelier Madha is to create with care objects intended to invest and embellish your interior, in the most environmentally friendly way possible.
Our objects are suitable for damp rooms thanks to the protective waterproof varnish that we apply to all our creations. However, it is not recommended to leave them in direct contact with water for too long.
Yes, jesmonite is a solid and impact resistant material.
No, jesmonite has excellent heat resistance.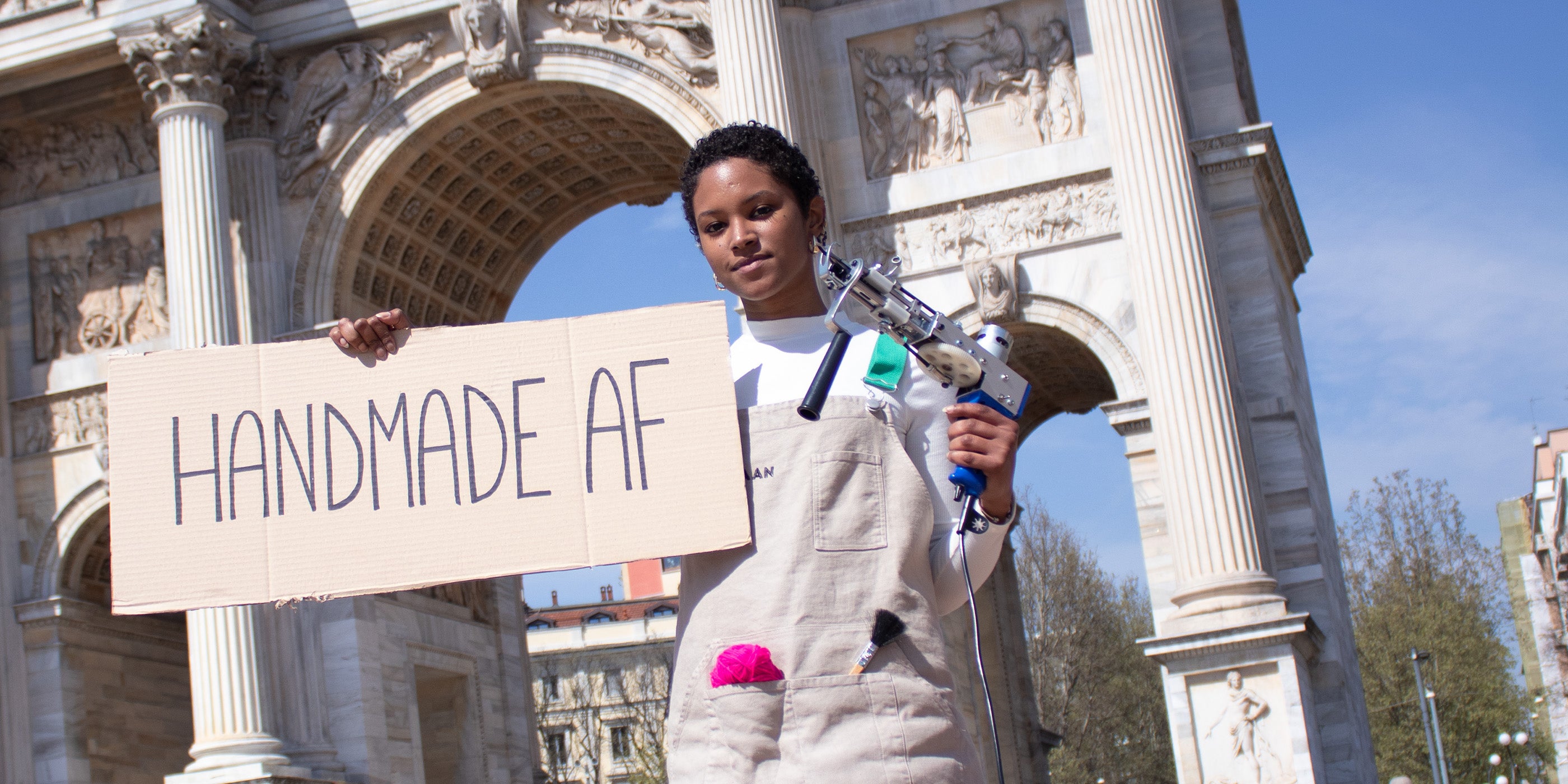 MORE THAN JUST PRODUCTS
An ever growing community
Artisans, designers and creative minds are the protagonists! Do you want to join the community? Reach out to us!