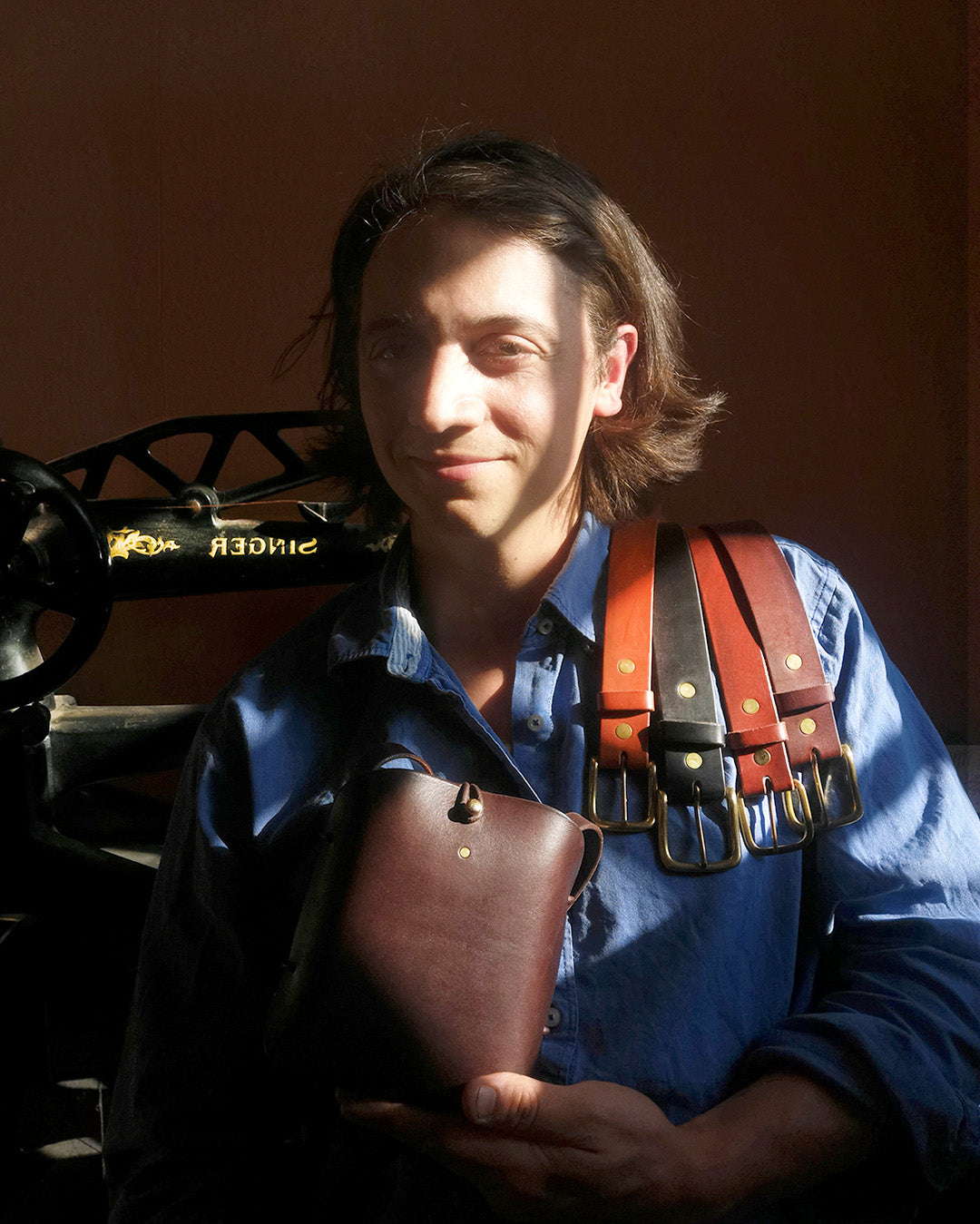 TIBÈRE BENOIST D'ANTHENAY
Anthenay
Munois, France
"Less but better."
Tibère was born in Paris and spent half his life in Toronto which is where his passion for crafts and design was ignited. In 2010, he began a graphic design course which taught him digital tools and skills that have accompanied him in the making of Anthenay. While already being interested in many handcrafts, and with a desire for complete freedom in creativity with a need for a manual approach to design, the encounter of A.B.K leathercraft in Manhattan triggered a focus onto leather.
Tibère's passion for all things leather and design related led him to an apprenticeship as a bespoke shoemaker and to learn prototyping methods and luxury standards at Delvaux 1829.

He went on to start his own brand in 2015 in Toronto and continued doing so with new local sources after a move back to France in 2018.
Signs of the times and love for pure, simple and straightforward designs are his inspiration and motivation for his craft.
more about Anthenay
Value in the details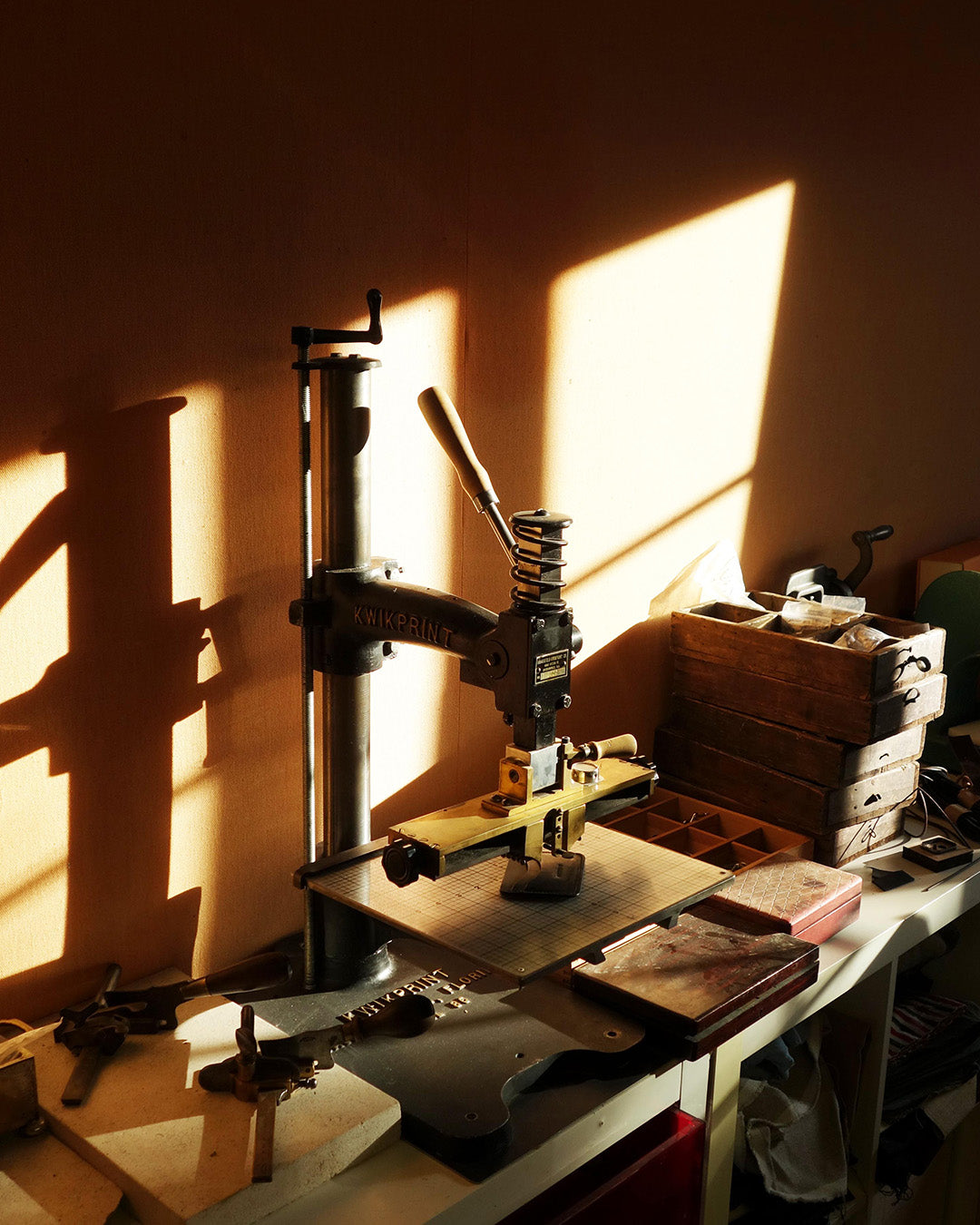 Timeless Craftsmanship
The techniques and the tools seen in Tibère's workshop are comparable to those that have been used for centuries before machines and petroleum came into play. Hand cut, hand stitched, beveled and waxed edges; everything is made slowly, by hand and with the utmost care for all the details that are necessary for beautiful, long lasting bags.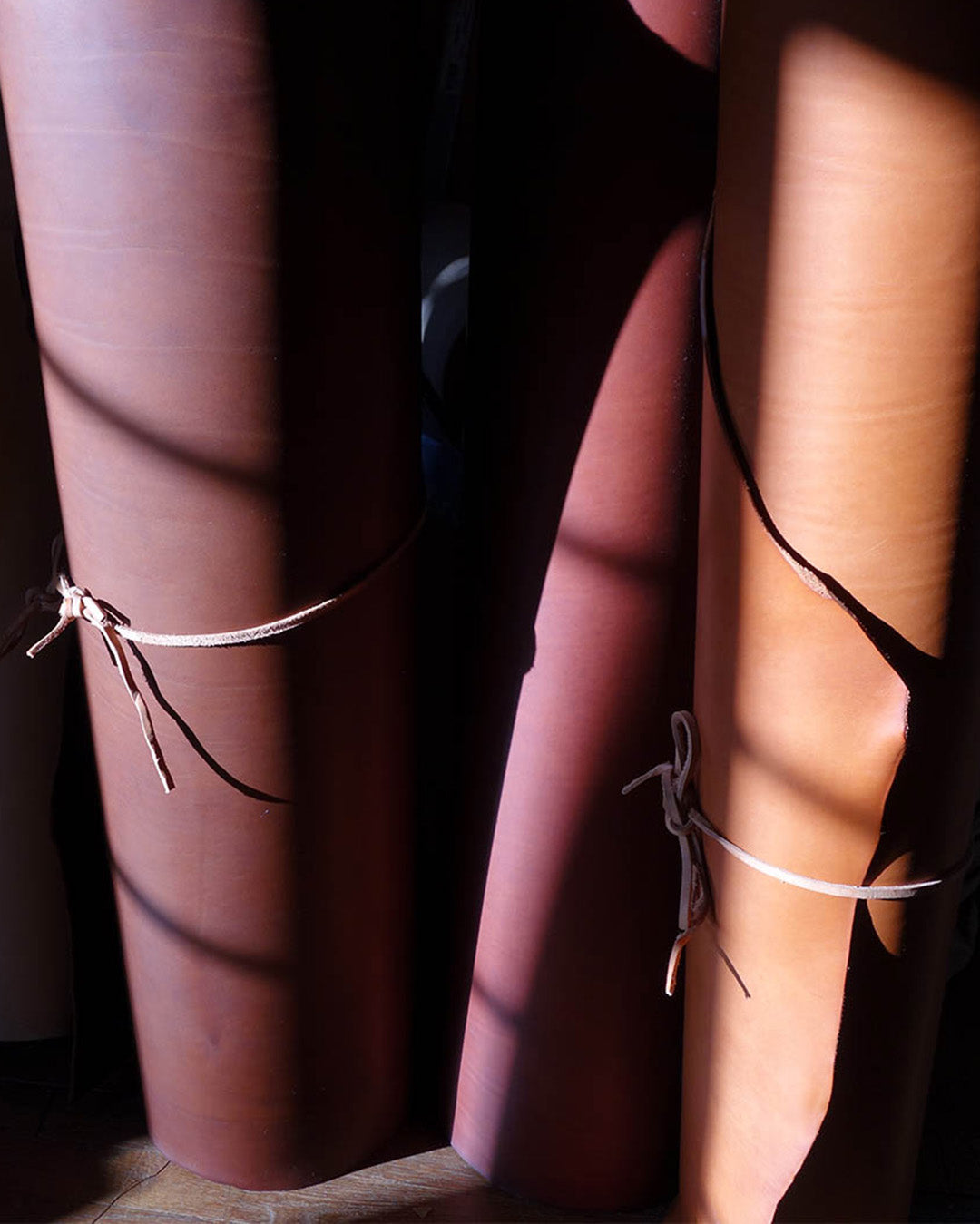 Sustainable Elegance
Tibère uses full grain vegetable tanned leather from France and Italy. This type of leather is tanned with vegetable tannins such as bark and results in a more readily biodegradable and non allergenic material due the absence of chromium sulfate which is usually found in most leathers. With time, this type of leather will develop a sheen, it's color will darken slightly and other hues will subtly emerge to create a truly one of a kind bag. For his bags, Tibère also uses solid brass, which has the added benefit of being infinitely recyclable.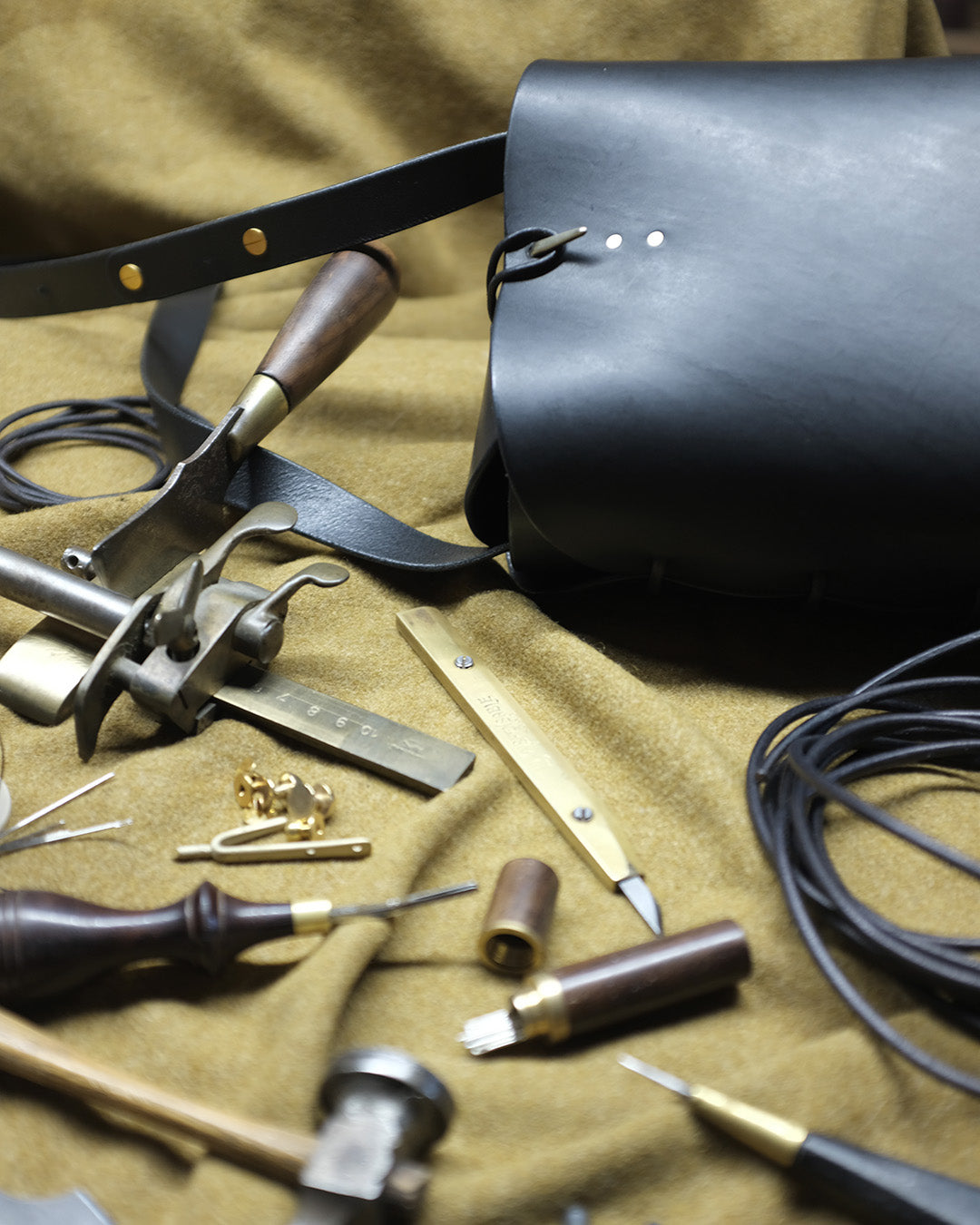 Crafted to Last
To create simple, beautiful, durable, and timeless leather pieces with the highest quality materials is the foundation for Tibère's creations. Furthermore, the provenance of the materials, their ecological impact and the reparability of the final pieces factors heavily into the sourcing and design process. Ultimately, the goal is to have owners of an Anthenay bag cherish it their whole lives and to take care of it until it can be passed down to someone else who will do the same.
Full grain Aniline vegetable tanned leather is the most natural of all leathers and is a little more delicate than others. As it ages, little scuffs and marks will blend in but until it has reached its full patina it is best to avoid scratches and stains but most of all intense source of heat such as heaters and boiling water. If unused for a long time, it is best to keep away from the sun.
Reach out to us through Instagram or our contact address. Sometimes he does full custom orders depending on the demand and he does custom alteration of his own bags.
The bags are not lined but underside of the leather is smoothed.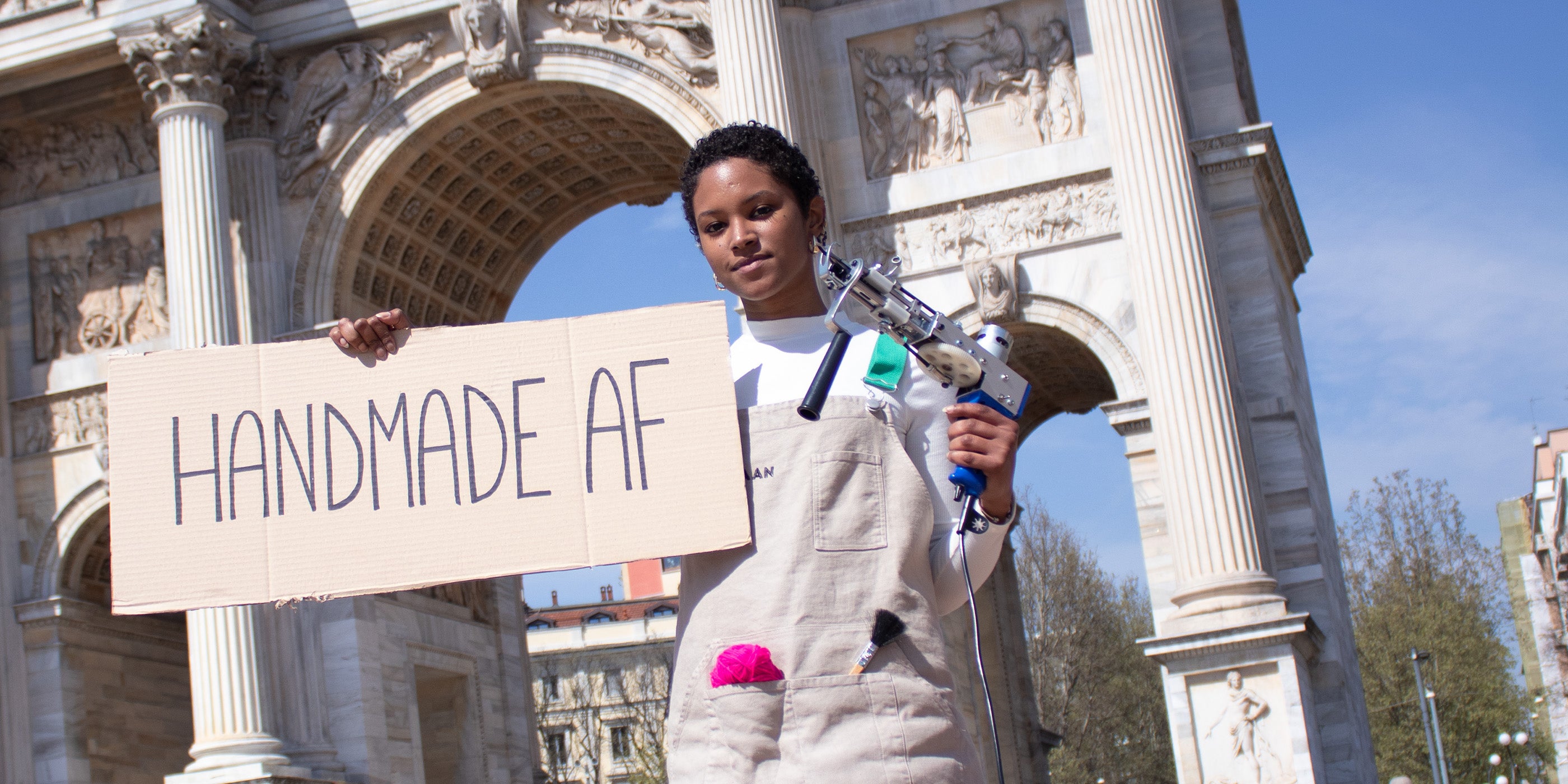 MORE THAN JUST PRODUCTS
An ever growing community
Artisans, designers and creative minds are the protagonists! Do you want to join the community? Reach out to us!