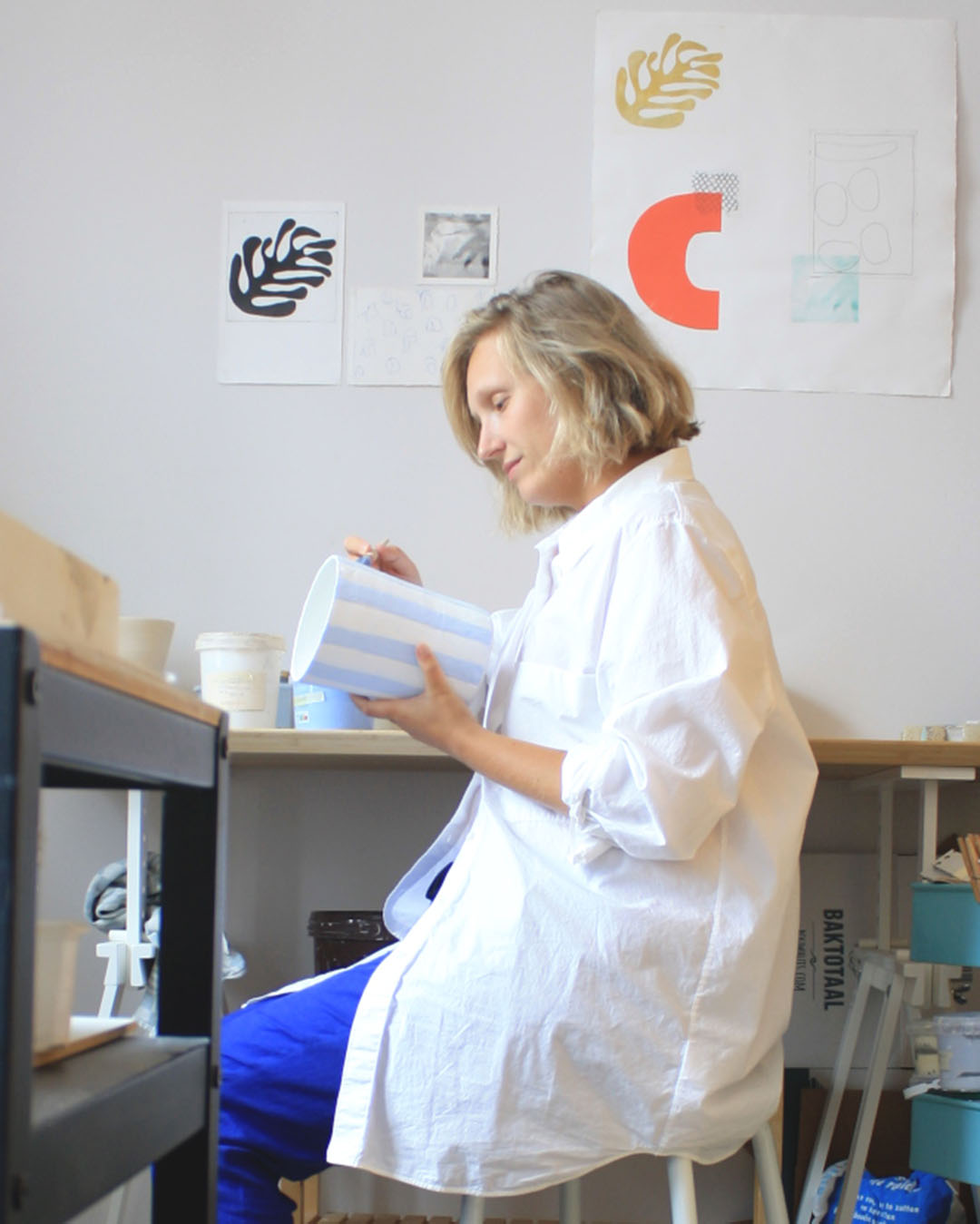 ANDREA FRIELING
Andrea Frieling Ceramics
Bilzen, BELGIUM
"Celebrating life with bright colours."
Andrea Frieling Ceramics is a small ceramics studio based in Bilzen. Andrea has a background in illustration and printmaking and developed a love for ceramics by playing with colour and shape. This love started in 2019 and grew from a hobby into her own ceramics studio.
Here she finds pleasure in searching for the interaction between bright colors and clean, minimalistic shapes in functional ceramics. Her ceramics are unique colorful pieces that love to be mixed and matched.

There are lots of possibilities to create a full set of playful tablewares but they are also amazing objects to shine on their own. Being a creative person, it is her lifelong passion to make colorful objects and being able to share it with others, seeing them enjoy them in their daily life is a dream come true!
more about Andrea Frieling Ceramics
Value in the details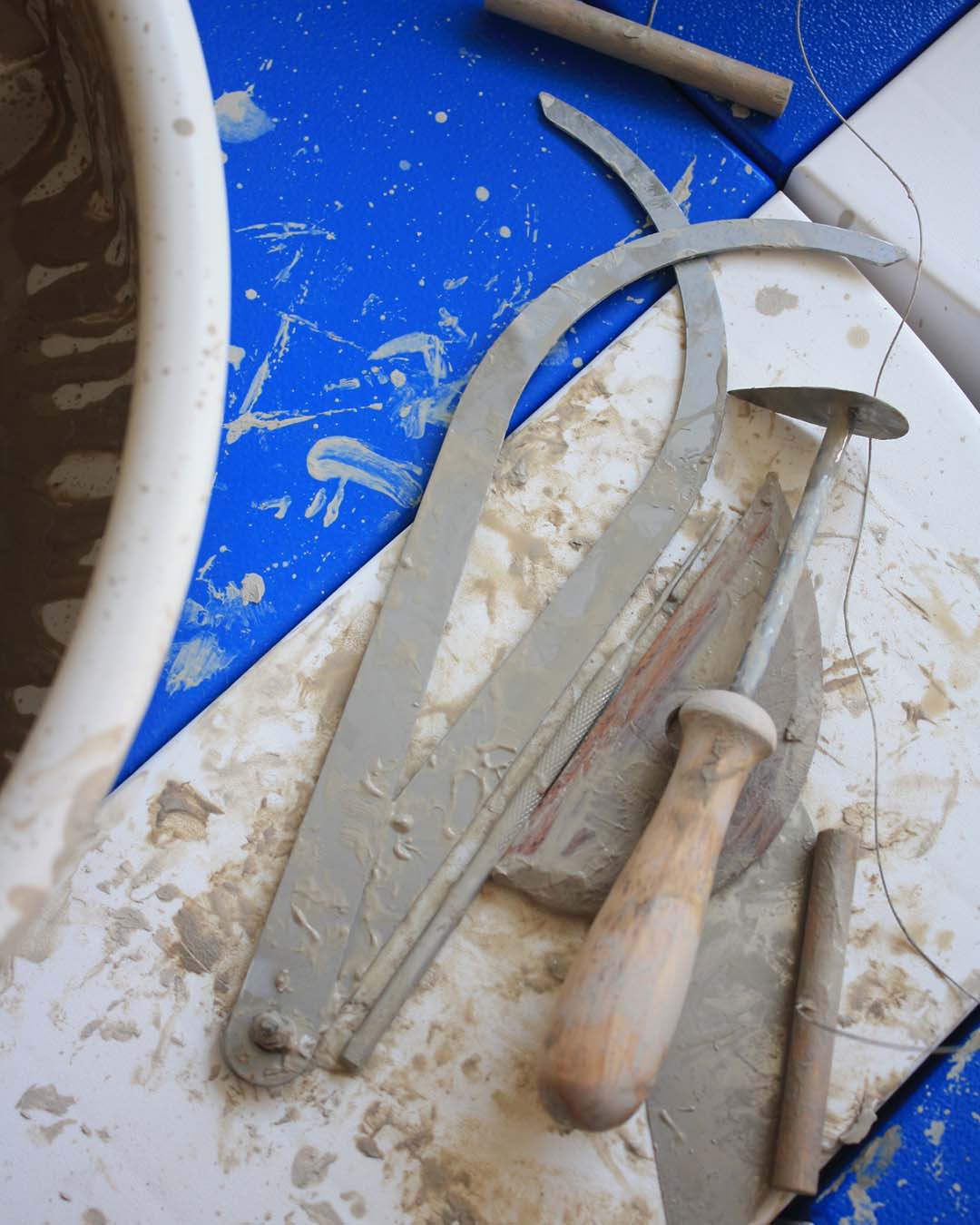 Crafting with Love and Patience
All ceramics are handmade on a potters wheel, passing through her hands multiple times so lots of love and patience is involved while creating. For a product to go from start to finish it is a slow process of weighing and preparing the clay, throwing the products, drying, trimming the bottoms of the pots, firing, glazing and again firing. It can easily take 4-6 weeks for a product to be finished and ready for you to enjoy a lifetime.
Exploring Stoneware Clay and Colorful Glazes
She mostly works with stoneware clay because she loves throwing with it. It has a real fine sand in it, which makes it neither too soft nor too hard to throw with. Stoneware clay has the amazing benefit that scraps and failed pots can be reclaimed and reused until she is really happy with how they look. Another important aspect for her is the color of the glazes, which she develops on her own. There are a lot of trials before a glaze reacts perfectly and shows the desired color. But all the effort is worth it!
From Colorful Illustration to Ceramic Artistry
Coming from an illustration and printmaking background, color has always been crucial in her work and life. Exploring vibrant colors and simple shapes is her constant pursuit. This love for color translated into an appreciation for colorful tableware, bringing immense joy as she not only admired but also used them daily. This curiosity ignited her passion for creating ceramic pieces.
Even now, she finds inspiration in everyday colors, whether it's a striking combination during a walk or in a book. Her exploration of color and shape keeps her motivated, always seeking the interplay between vibrant colors and minimalistic forms.
Yes, all our ceramic tableware is safe to serve your favorite dishes!
Yes, all our ceramic tableware was fired at temperatures above 1000 degrees which makes them very safe to warm your food in an oven or microwave. Just make sure not to cause temperature shock by putting your hot tableware on an cold tabletop, your ceramics may crack. Rather warm your food from a cold oven so the ceramic warms up evenly.
Although we prefer a gentle hand wash, all tableware is dishwasher safe. The glaze layer on the stoneware will then retain its beauty much longer when hand washed.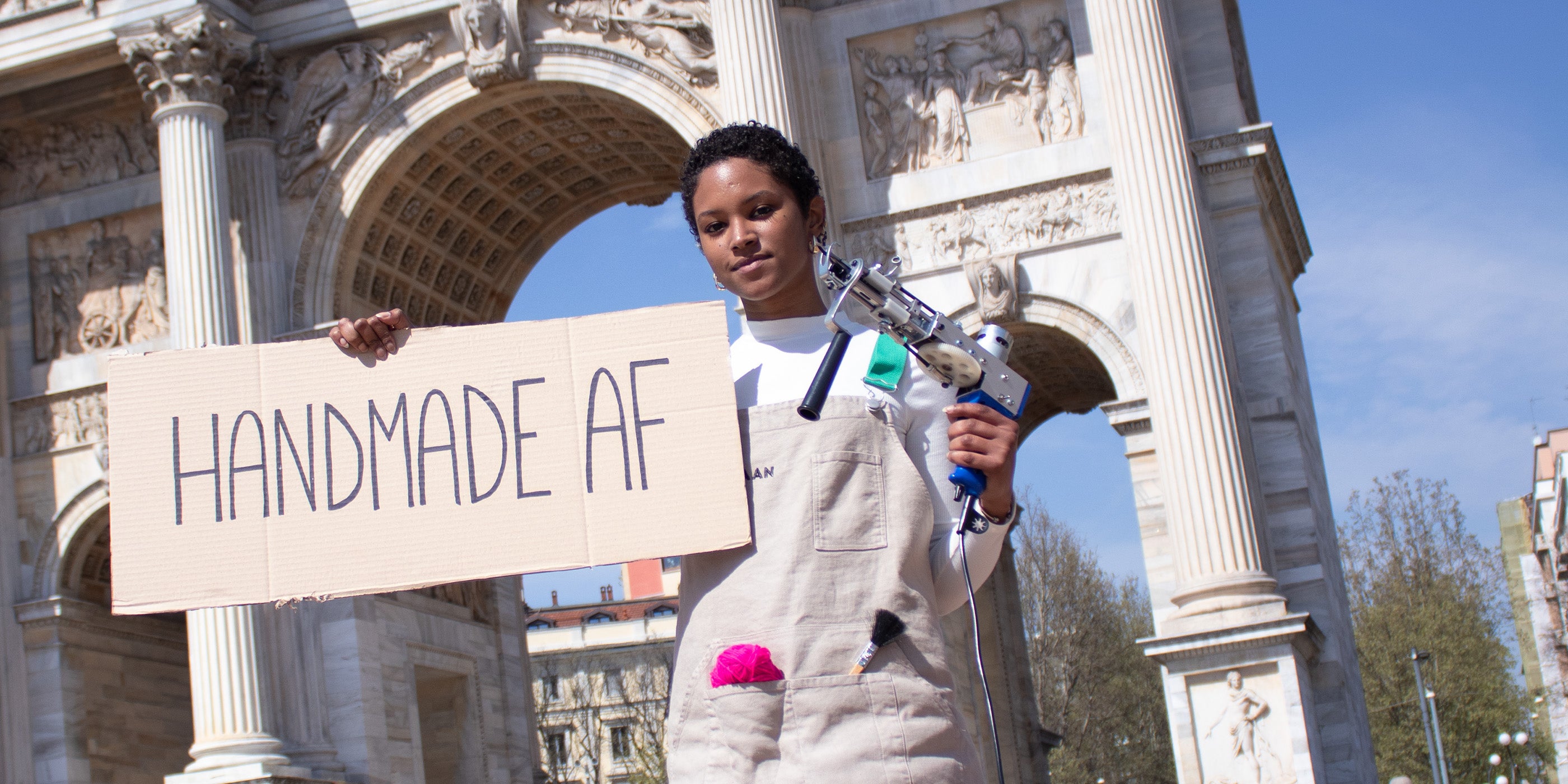 MORE THAN JUST PRODUCTS
An ever growing community
Artisans, designers and creative minds are the protagonists! Do you want to join the community? Reach out to us!