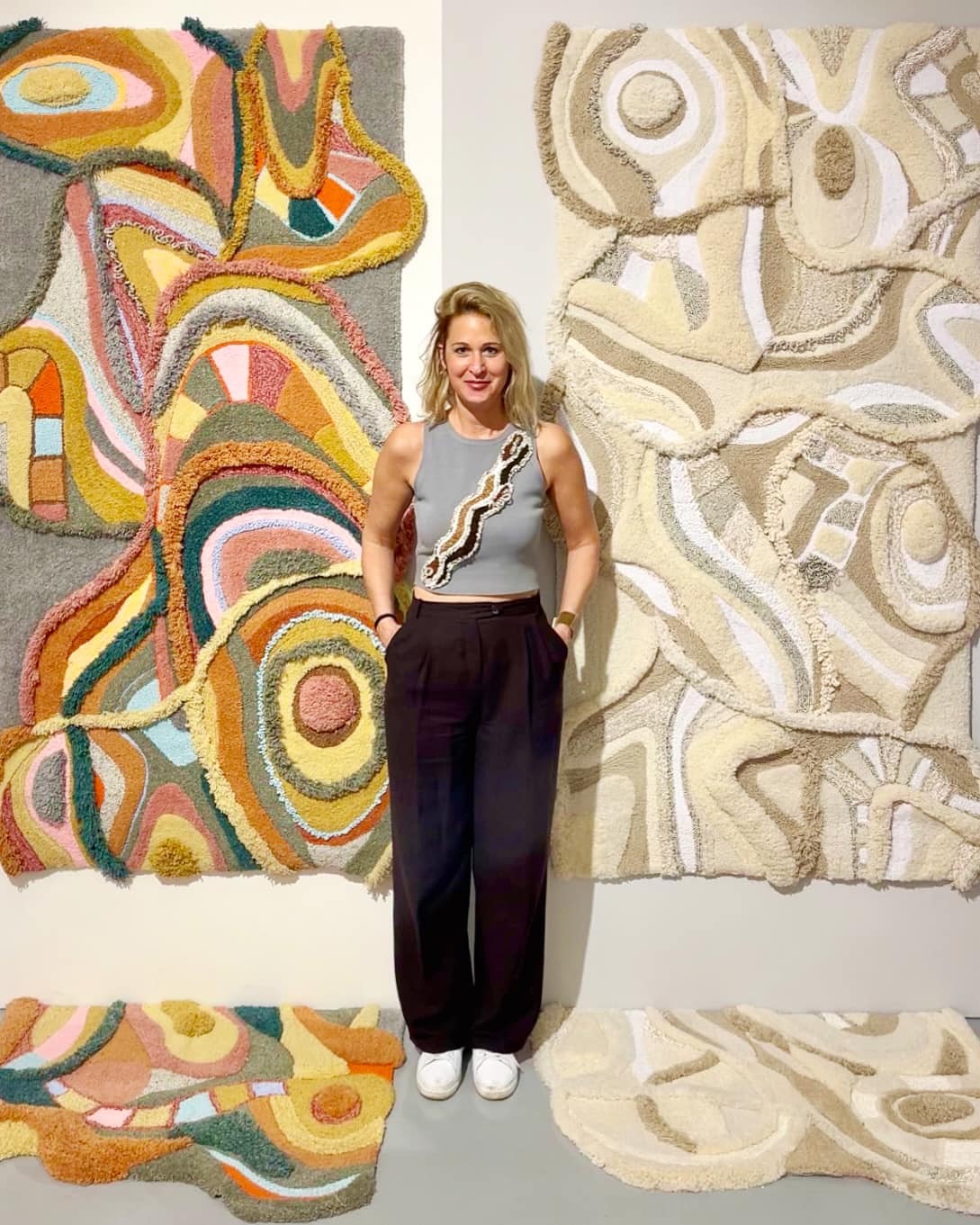 Jules Vissers
Taftique
Florence, Italy
There are no miracles, there is only what you make - as Tamara de Lempicka once said.
In her atelier Taftique in Florence, Dutch artist Jules Vissers translates the traditional tufting technique into modern artworks. Jules designs and creates hand-tufted and embroidered tapestries and decorative objects, using personally selected high-quality Italian yarns.
Her art pays homage to nature using predominantly natural yarns and those derived from recycled fibers. She has been living in Italy since 1998 and graduated "cum laude" in Art Textiles at the Florence Art Academy. She participates regularly in art and design events such as: Dubai Design Week, Milan Design Week, Dutch Design Week and Florence Biennale.
Jules is inspired by nature and the classical art that surrounds her here in Italy. She is very fond of some 20th century artistic movements such as Cubism and Art Deco. By using complimentary colors and curved geometric forms, she explores the interaction between different textures and their three-dimensional effects. Jules has in fact developed her own style between abstract and figurative works. In her latter works, she evokes more playful and intimate scenes, with a somehow mythological allure.
more about Taftique
Value in the details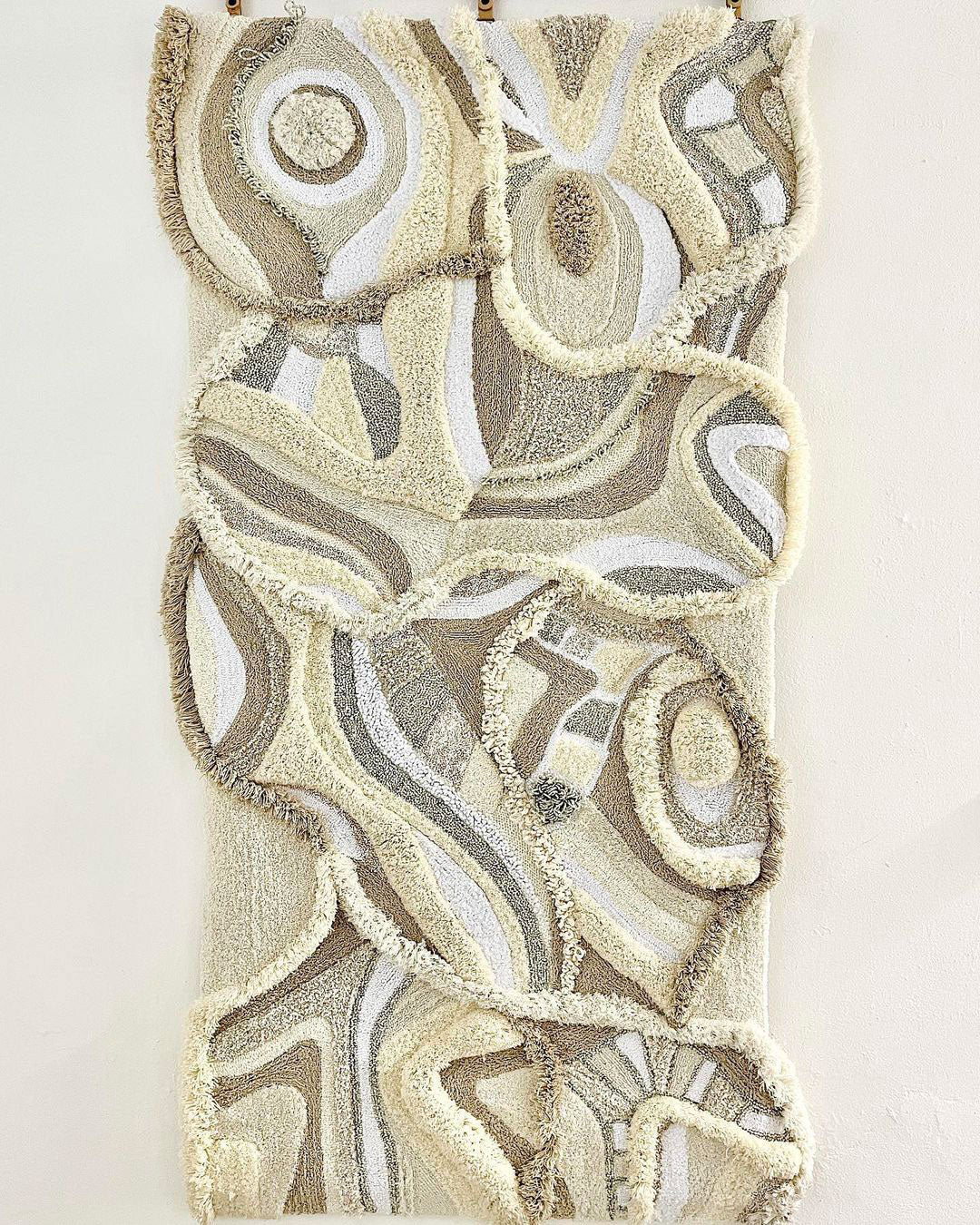 A mix of techniques
Jules combines hand-tufting technique – with air-driven as well as electrical machines – with many different techniques such as embroidery, punch needle, felting, tapestry, tatting and crochet in order to create interesting, heterogeneous textures.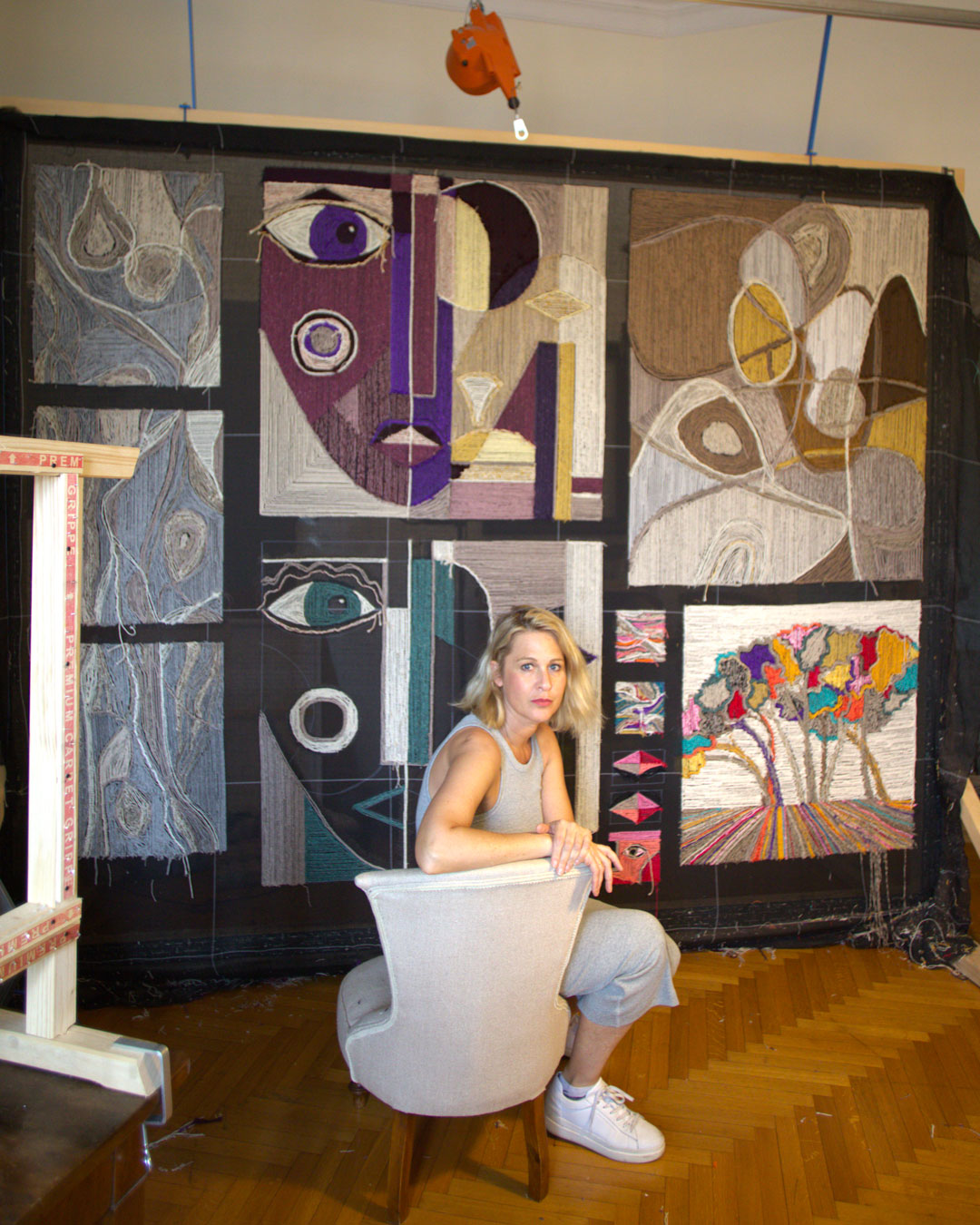 Locally sourced yarns
Jules uses natural wool, cotton, hemp but also recycled and mixed yarns. All her yarns come from local factories in Florence and Prato and from the North of Italy.
Empty collection
This collection does not contain any products.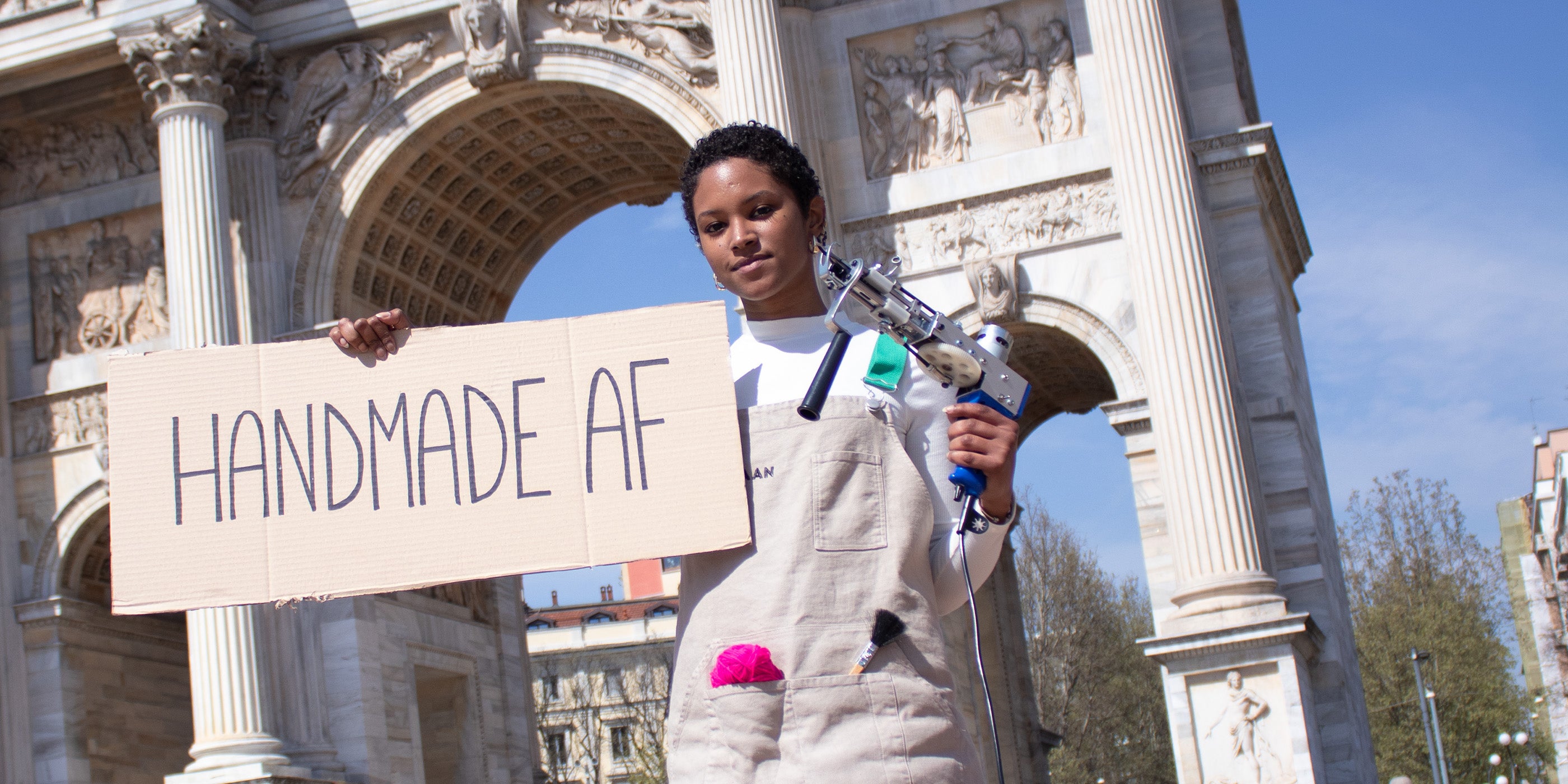 MORE THAN JUST PRODUCTS
An ever growing community
Artisans, designers and creative minds are the protagonists! Do you want to join the community? Reach out to us!