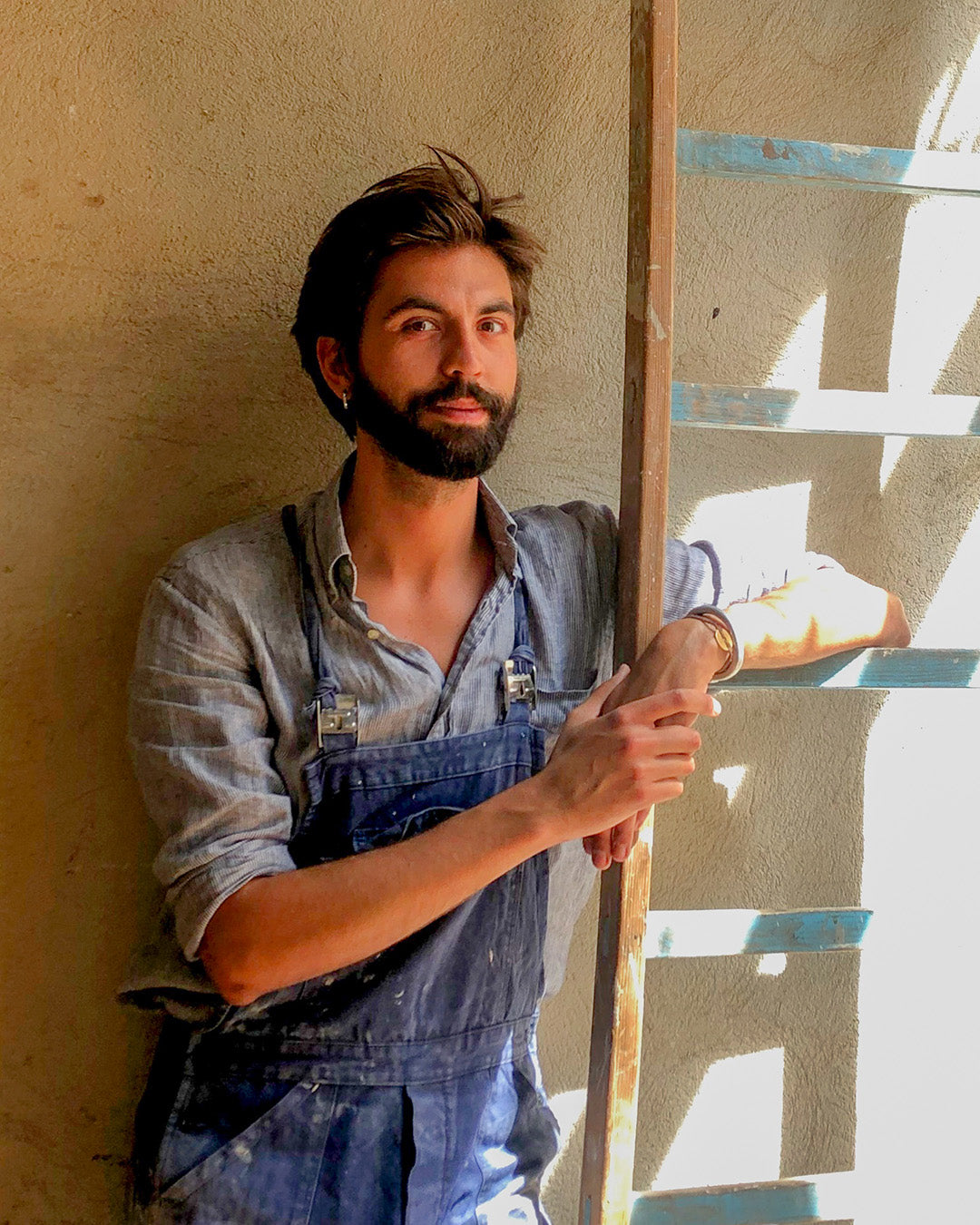 Samuele Perraro
Samuele Perraro
Marseille, FRANCE
"The right balance between elegance and roughness"
Marseille based ceramist, Samuele Perraro has always been attracted by forms and volumes. At first he was mostly sketching and drawing, it was only in his twenties that he discovered clay. That was a revolution, from two to three dimensions.
Modeling clay allows him to develop and explore deeper shapes, discovering the importance of texture.

After a first period of sculpting he discovered the wheel, since then he couldn't stop it, constantly looking for the perfect balance between tenderness and strength.

What is central in his research is the contrast between different textures and shapes, he carefully chooses his clays in order to give value to their natural look, underlining the link between the finished product and its source: soil and rocks.
more about Samuele Perraro
Value in the details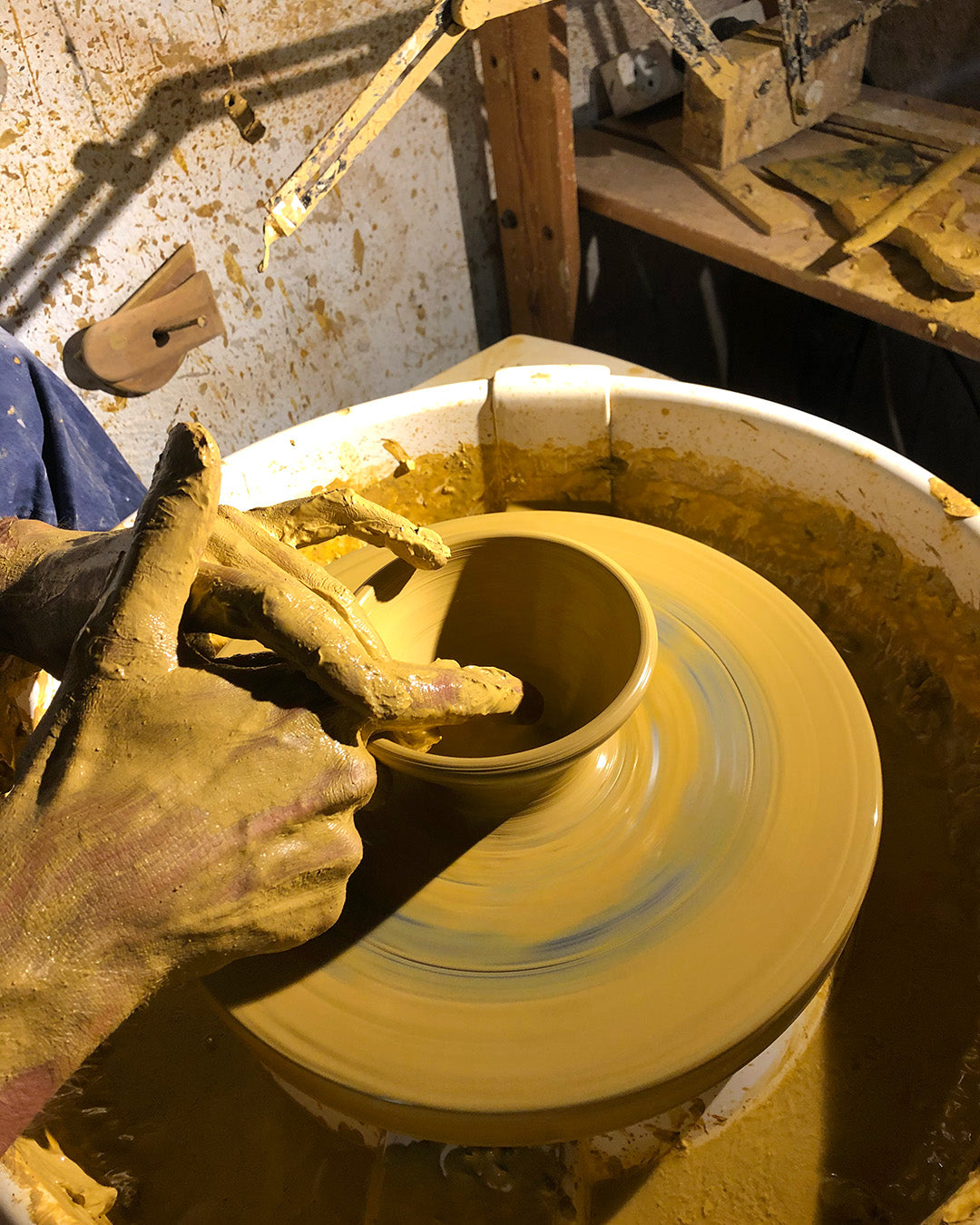 Each step counts
All his ceramics are first wheel thrown, using different stonewares. Then he trims them, finishing the shape and the courbes so he fires them. At the end he glazes the pieces and he fires them at the temperature of 1240°C.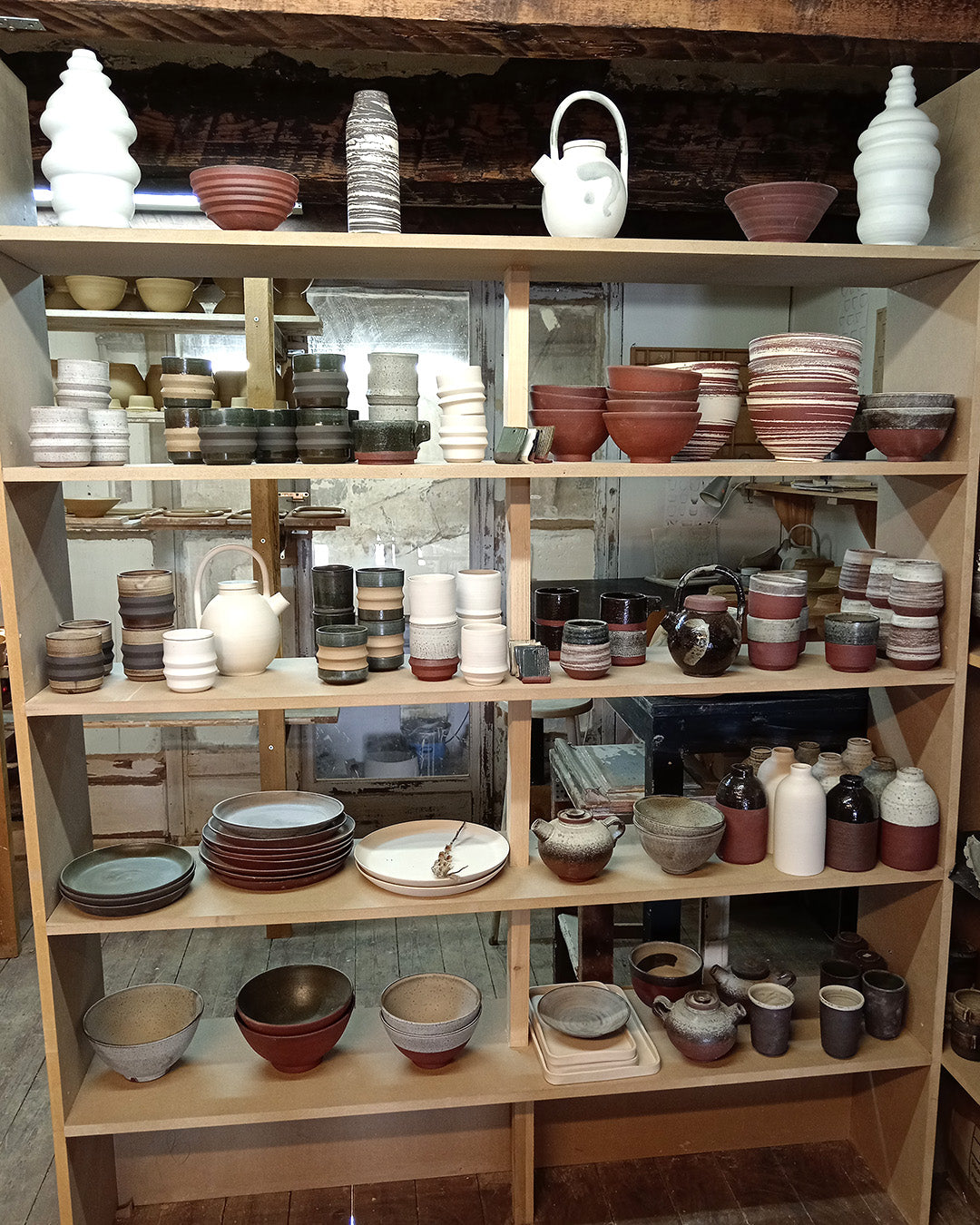 Experimenting with different effects
He uses only stoneware, mostly of two kinds: one is white and smooth, the other is dark red and rough. He like to play with the different effects that every glaze makes on each material. Stoneware allows to fire the pieces to a higher temperature which makes them more resistant and waterproof.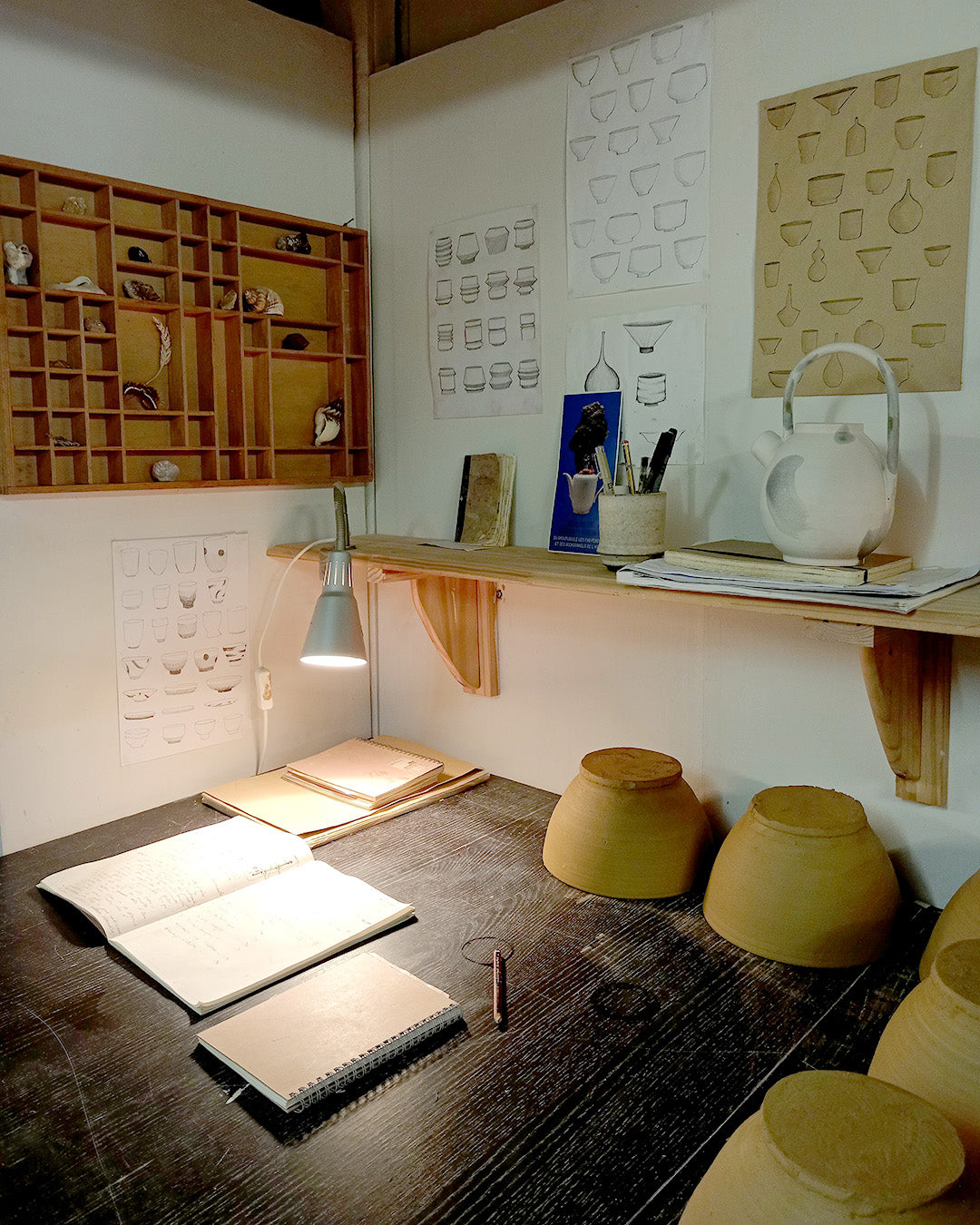 Art of Nature
As an artist, he finds inspiration in nature, in the shapes and colors of the world around him. He loves to create pieces that are functional but also have a unique aesthetic appeal, underlining the natural beauty of clay. Each piece he creates is a reflection of his passion for art and his dedication to crafts. In his work he's looking for the right balance between the elegance of shapes and the roughness of textures.
Yes, just not put them too close together.
Yes, they are microwave safe.
No, avoid putting them in the oven.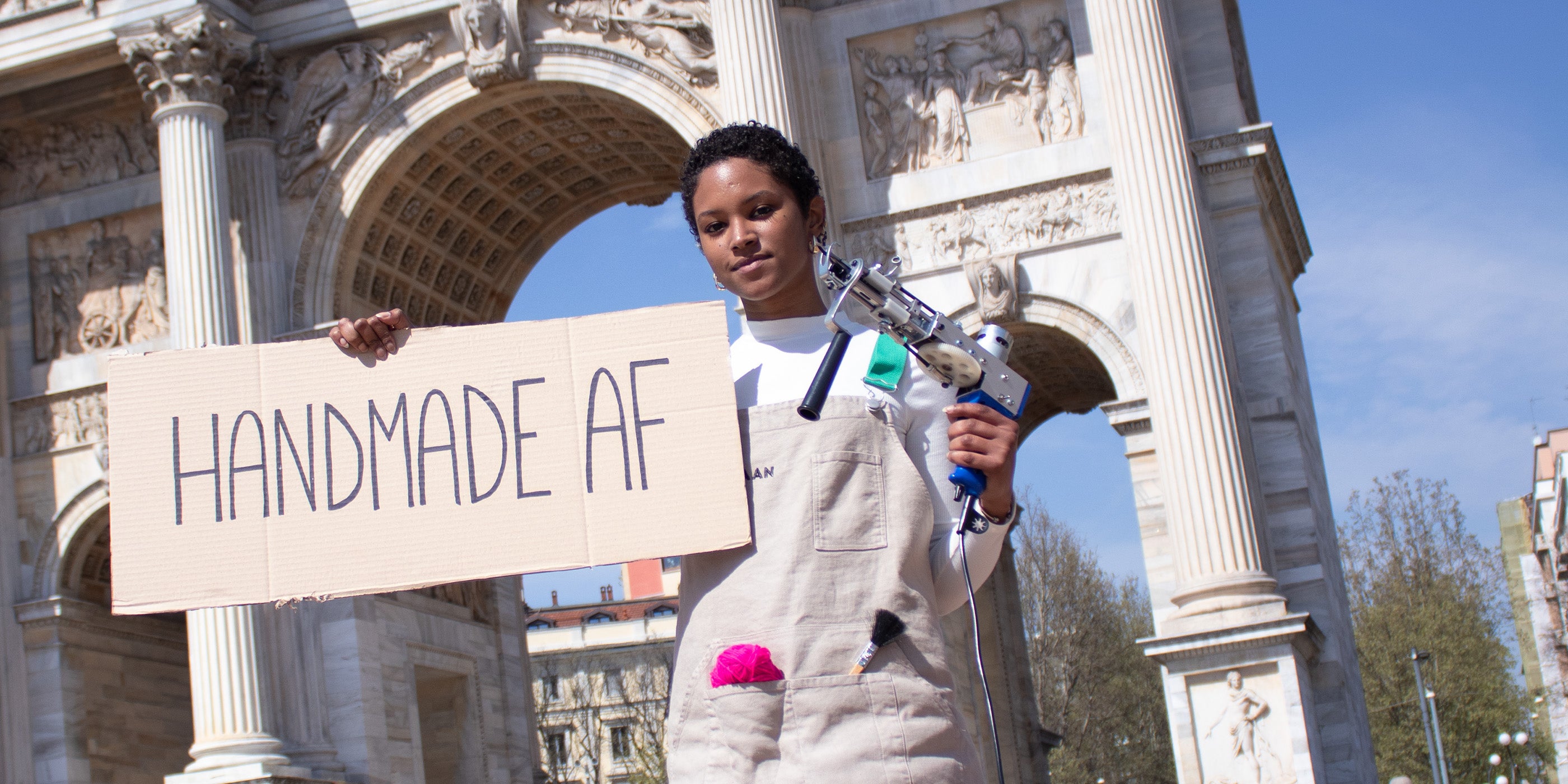 MORE THAN JUST PRODUCTS
An ever growing community
Artisans, designers and creative minds are the protagonists! Do you want to join the community? Reach out to us!