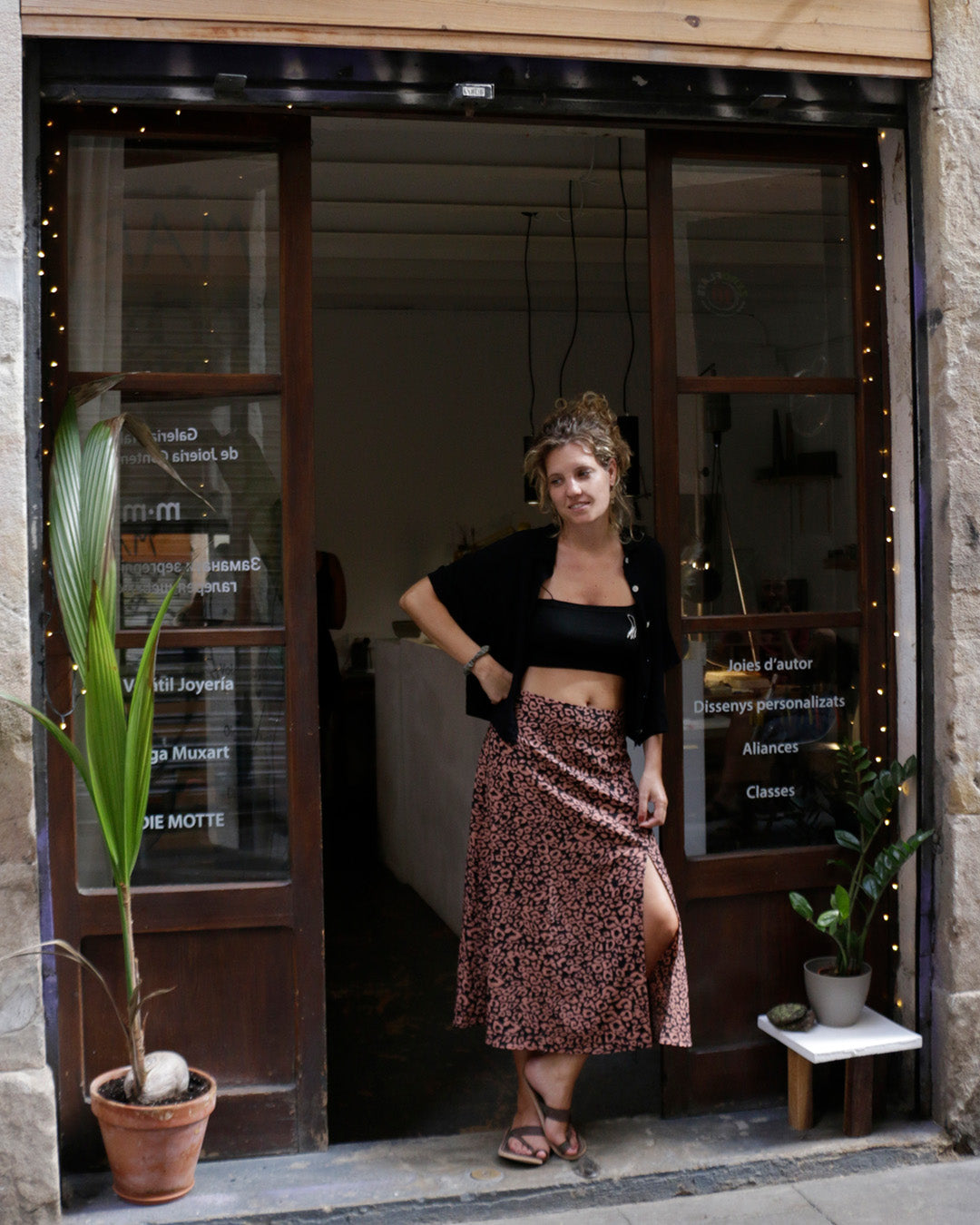 OLGA ANGUSTO MUXART
Olga Muxart Joies
Barcelona, Catalunya, SPAIN
"Find the perfect piece of jewelry that reflects your connection to the beauty of the world."
Olga Muxart, an artist passionate about art, design and craftsmanship. Her trajectory in the world of jewelry began with the desire to master a craft and her love for craftsmanship.
As an artist from Barcelona, Olga reflects on symbolic and human issues in her pieces, giving shape to unique designs.
With a background ranging from Fine Arts to the craft of jewelry, as well as exploring disciplines such as wood, stone and porcelain, Olga creates pieces with a singular personality. Art has been a constant influence in her life, passed down through her family.

For Olga, her work consists of taking the real world and her ideas, transforming them into small pieces that are worn on the ears. Each creation becomes a small story with full meaning when someone wears them, becoming everyday elements that narrate interpretations of the world through an intimate artisanal process.
more about Olga Muxart Joies
Value in the details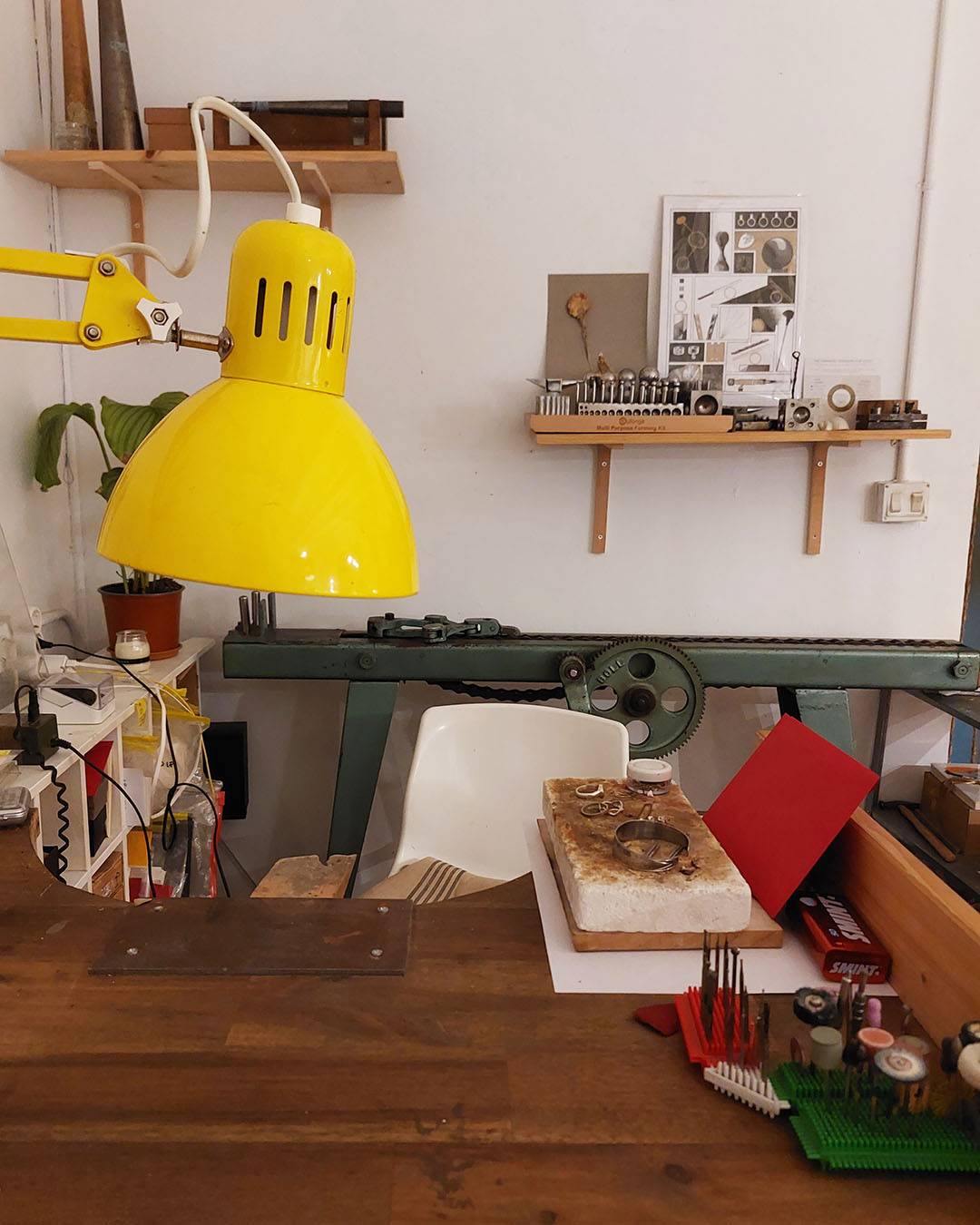 Her Precious Metal Craftsmanship
Olga Muxart's creative process begins with an idea that she develops through drawings, reflections, and research. With models and waxes, such as modeling and degoteo, the pieces take shape. They are tested until they reach the final stage, after which they are cast in silver. Olga works alone but collaborates with reliable suppliers to create complex designs. These collaborations guarantee quality and excellence in her work.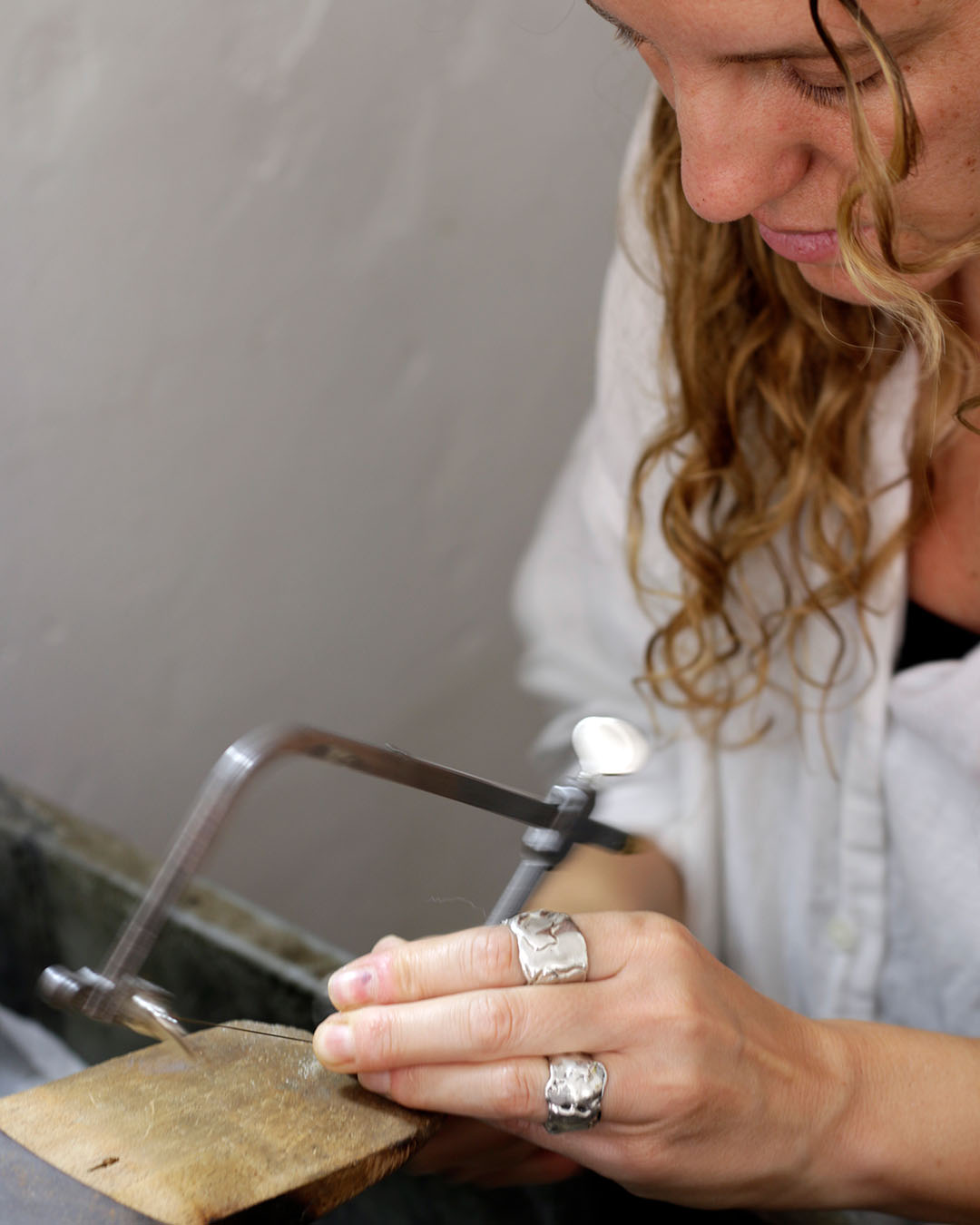 Excellence Through Collaborative Creation
She works mainly with silver, as it is a noble material that does not usually give allergies and is maintained over time. Besides, she can recycle it after a few years, melting it and thus not leaving much environmental footprint. She also works with gold for orders.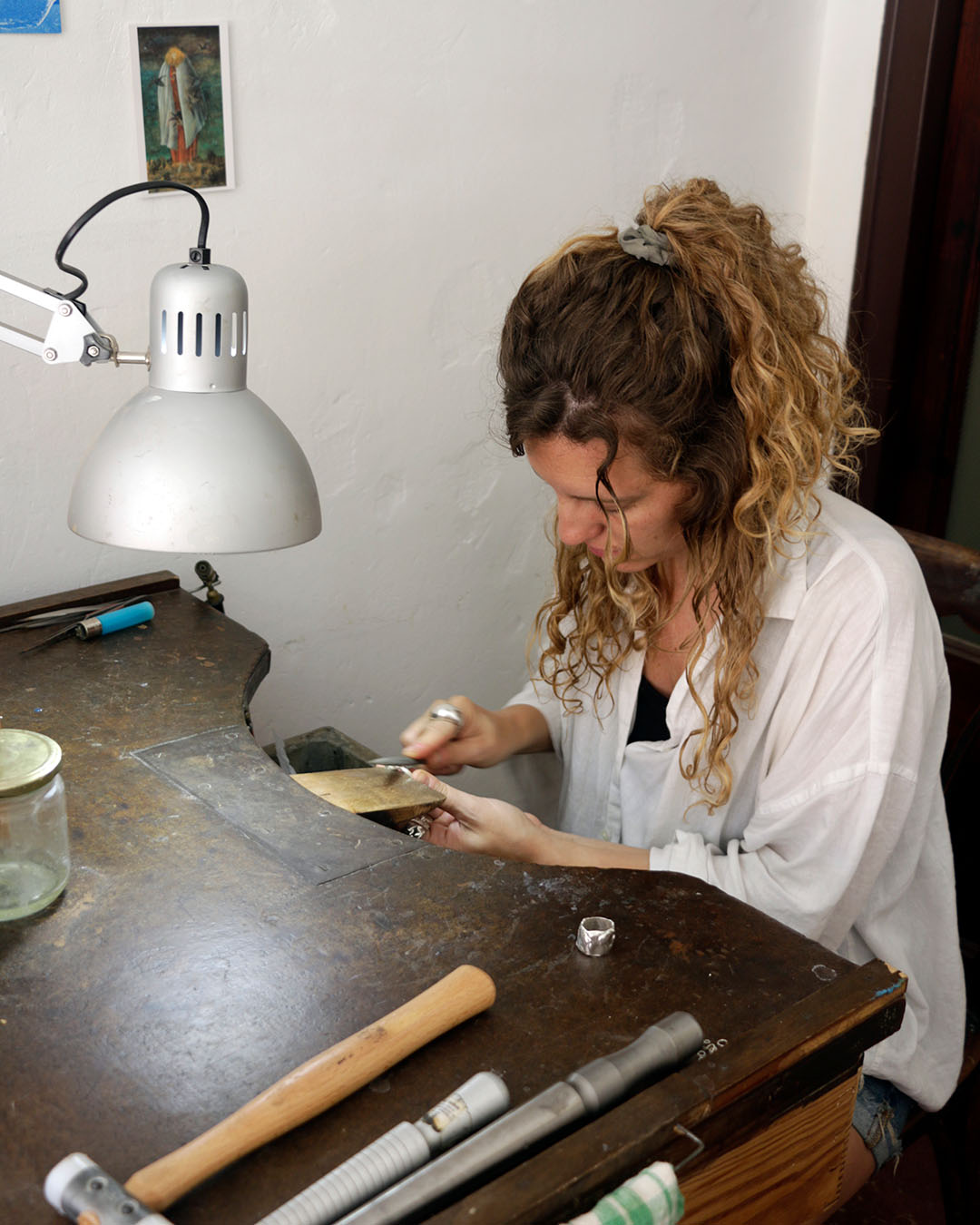 Camí de Ronda: Olga Muxart's Ode to Coastal Inspiration
Olga Muxart's inspiration comes from the world around her: nature, moments lived and experiences shared. Her latest collection, Camí de Ronda, is imbued with the beauty of the coastal path along the sea of the Catalan coast. This collection captures the essence of summer, childhood, family and moments of sharing.
In case of special request you can reach out to TA-DAAN in chat or via e-mail and we'll let you know if we can meet your needs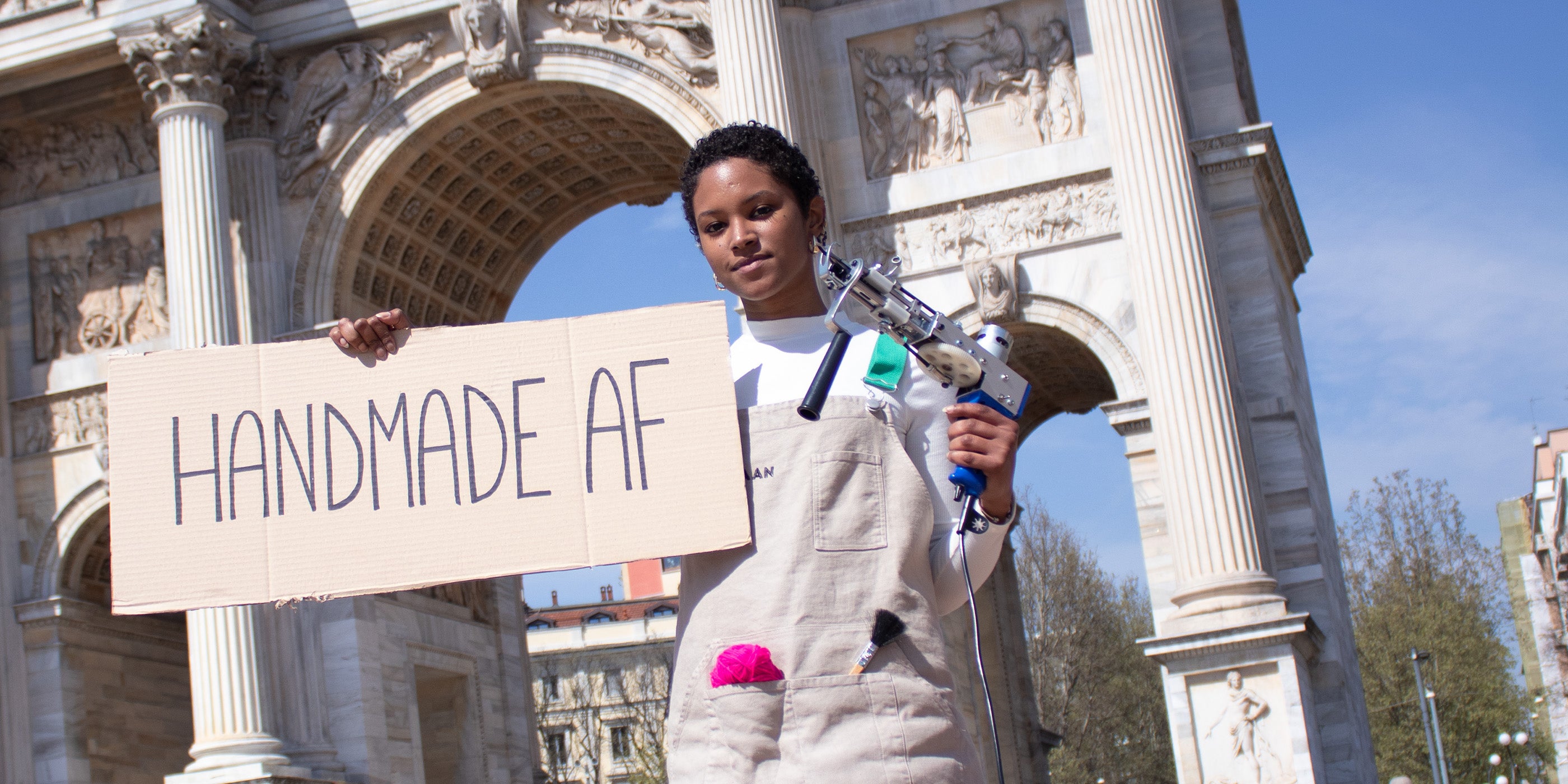 MORE THAN JUST PRODUCTS
An ever growing community
Artisans, designers and creative minds are the protagonists! Do you want to join the community? Reach out to us!