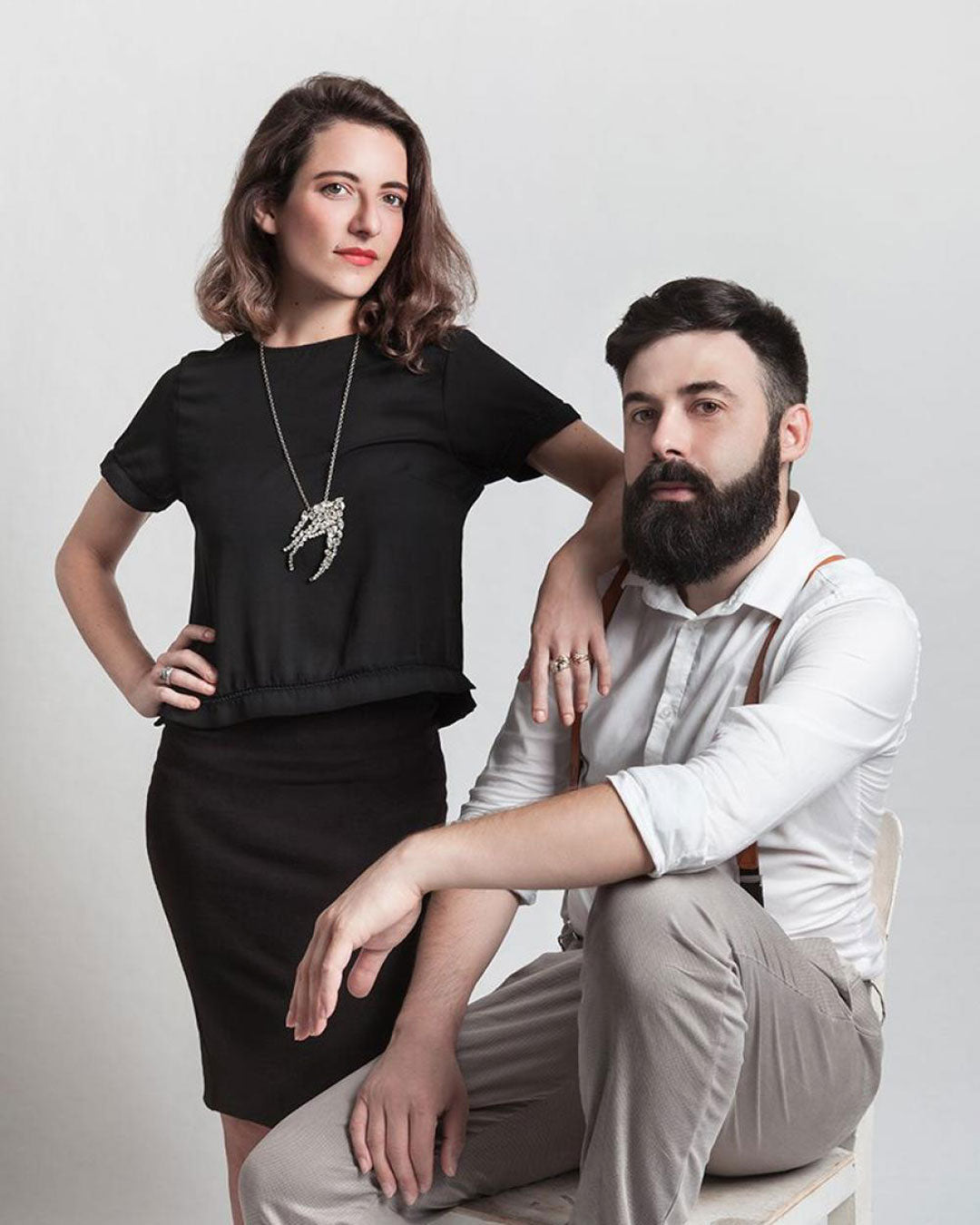 MATTEO DAZZO & ROSSELLA MANCINI
Maison Dressage
Trieste, Italy
Maison Dressage is inspired by the name of one of the most fascinating and rigorous equestrian disciplines, exploring the versatility of natural and resistant materials. It uses different materials (vegetable tanned leather, precious textiles, noble woods, raw brass, precious pearls) to create annual collections of accessories and bags with a solid aesthetic coherence, recognizable by the minimalist elegance of the design and the clean shapes.
Maison Dressage designs handcraft accessories that function as a sophisticated extension of clothing, tracing lines and geometrical shapes on the wearer's body.

They collaborate only with local Italian artisans to produce the metal parts and source materials.

They promote an ethical and sustainable fashion.
more about Maison Dressage
Value in the details
Traditional leather work and wood shaping technique
All materials arrive in a raw state at Maison Dressage's atelier. They rigorously control, refine, and hand-cut leather. They follow a traditional method of shaping wood that requires time and precision. It provides hand-cut, oil and hand-curve wood, using a mould on which the wood laths are positioned and steamed until they bend. They treat and solder raw brass by hand to prevent oxidation.
Certified leather
Maison Dressage sources vegetable-tanned leather from Tuscany, Italy, from tanneries known for their centuries-old expertise and traditional and sustainable production methods. They primarily work with tanneries certified by The Genuine Italian Vegetable Tanned Leather Consortium, further guaranteeing our leather's quality, sustainability, and ethical production.
Slow-production
Maison Dressage heartily embraces the principles of slow-fashion, handcrafting timeless pieces that can be worn throughout the seasons. They exclusively utilize high-quality, durable materials and low-impact methods of production, following traditional techniques handed down over generations.
To keep the leather nourished, apply a neutral leather cream once a year.
Matteo and Rossella support local and ethical production firstly from the material sourcing. Their leather is tanned exclusively in Tuscany, Italy, using tannins of vegetable origin and according to centuries-old vegetable tanning techniques. The Genuine Italian Vegetable-Tanned Leather Consortium certified each of their leather accessories to ensure high quality and sustainability. All their pieces are designed and handcrafted in Trieste atelier with utmost care to detail and quality craftsmanship.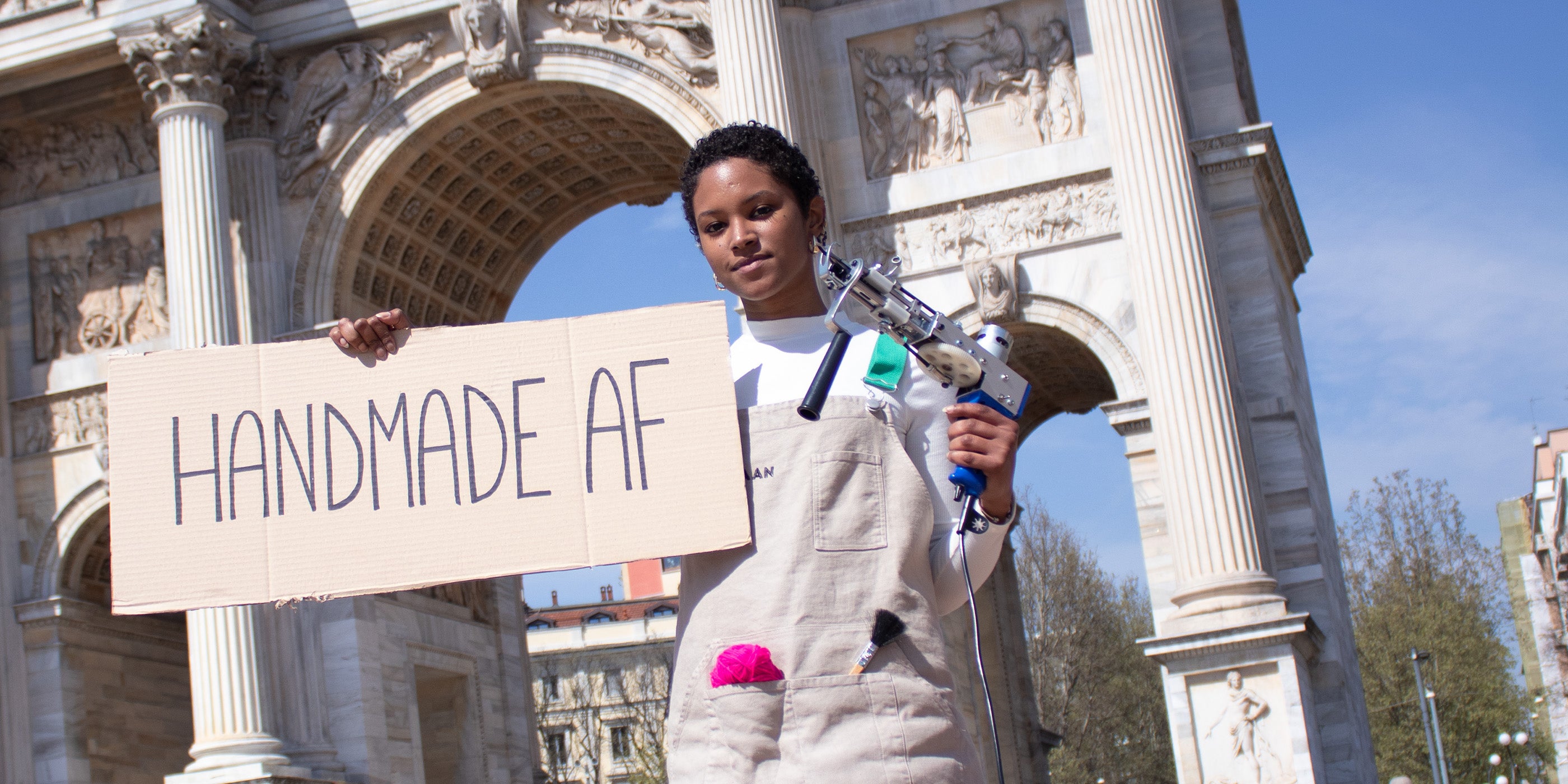 MORE THAN JUST PRODUCTS
An ever growing community
Artisans, designers and creative minds are the protagonists! Do you want to join the community? Reach out to us!