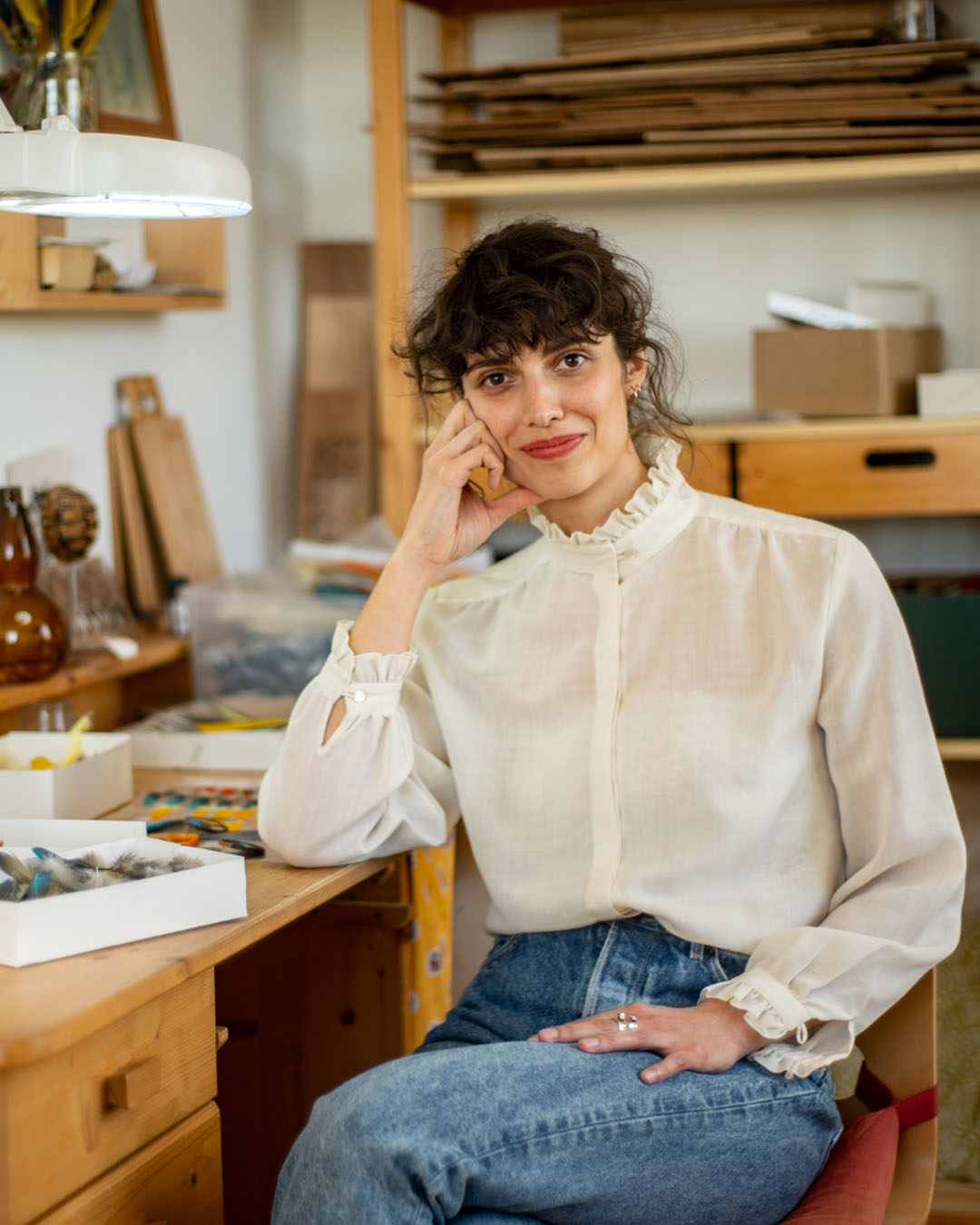 LUCIA FIORE
Lucia Fiore
Strasbourg, France
"Plumasserie is not dead"
Since 2017, Lucia has worked at the crossroads of crafts and visual arts from her Strasbourg studio, combining the old techniques of 'plumasserie' with a desire for exploration and formal research.
Lucia pursued her art studies in Strasbourg, where she attended both University and the prestigious Haute Ecole des Arts du Rhin (HEAR). In her fine art classes, Lucia discovered her taste for shaping raw materials such as feathers, wax, and fish skin.

After her Master's degree, she felt like specializing in one specific material: the feather, so she completed her studies with a vocational qualification to become a 'Plumassière' in the only existing school in Paris.
more about Lucia Fiore
Value in the details
Plumasserie technique
The artist combines the old techniques of plumasserie and new technologies. To start with, a CNC machine is used to cut and sculpt the wood of each pair of earrings or brooch. Then each piece is sanded down and waxed by hand. After that, the plumasserie can begin. Feathers are prepared and applied by hand. They are washed, sorted, combed, trimmed, glued one by one.
Not all feathers are the same
Lucia uses parrots' and budgerigars' feathers coming from private aviaries in Alsace. They come from the natural birds' moult and are the result of a patient collection. She also uses poultry feathers such as peacocks or pheasants, coming from specialized breeding farms.
Nature at the heart
Her creations take the form of small series of jewelry, in which the feather is not reduced to just an ornament, but becomes the central subject. The visual qualities of this material, the richness of its colors and its iridescence, are expressed through framed compositions inspired by nature, traditional arts and geometric minimalism.
Feathers are very delicate, but with the right care, you will make your jewellery last forever. They fear moisture and direct contact with cosmetic products such as perfumes, creams and lacquers. Avoid touching or rubbing the feather mosaic as much as possible.
Do not wear them when you are playing sports or working out. When you are not wearing your jewellery, put it back in its case (in the case of earrings, take care that they are well separated because if they come into contact with each other, the earrings can be damaged. In case dust gets trapped, blow the jewellery with your breath, a hair dryer or a brush with soft bristles. To re-disinfect the barbs (feather hairs), you can wipe a slightly damp cloth over each feather in the direction of the 'hair'.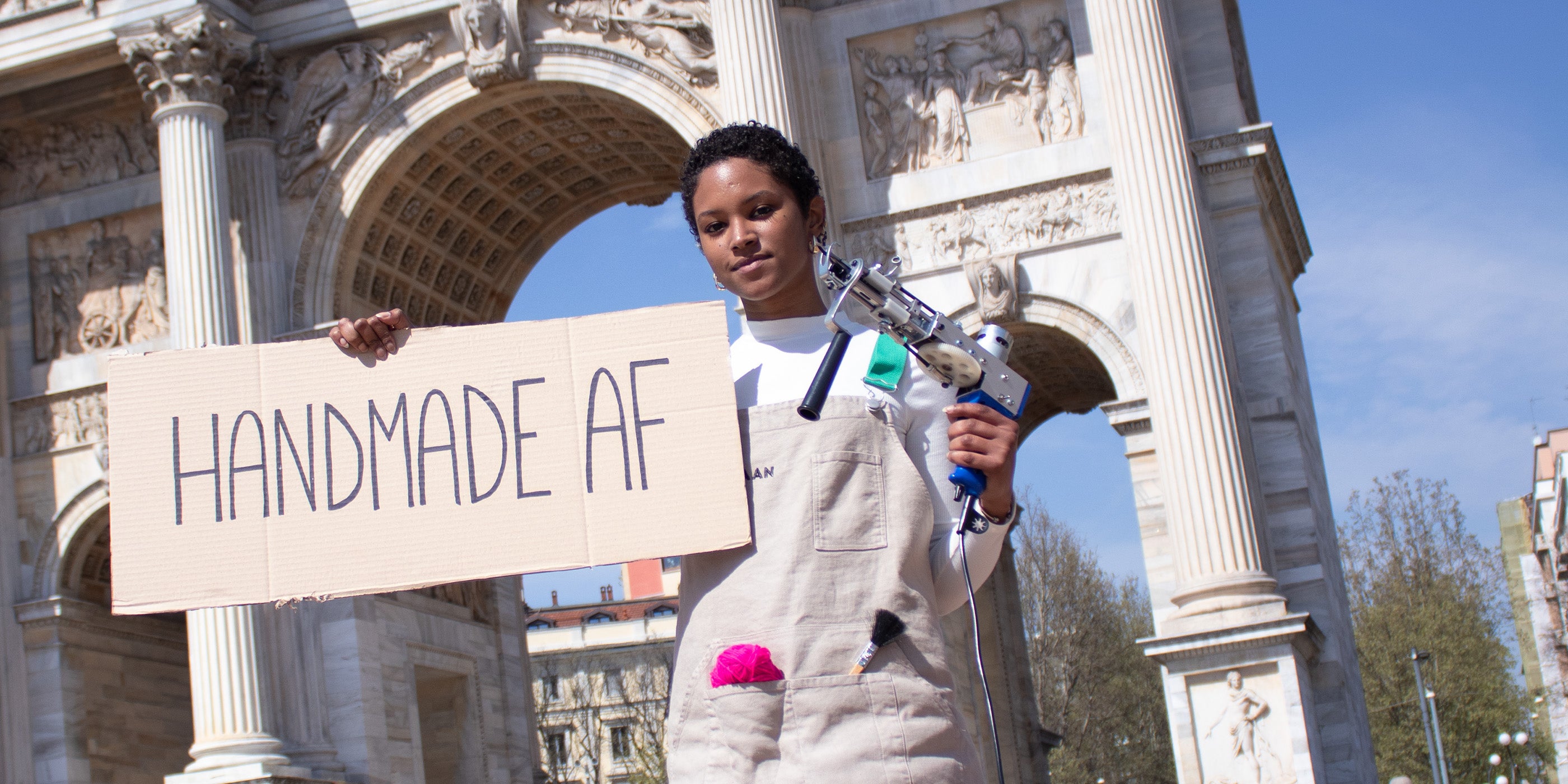 MORE THAN JUST PRODUCTS
An ever growing community
Artisans, designers and creative minds are the protagonists! Do you want to join the community? Reach out to us!