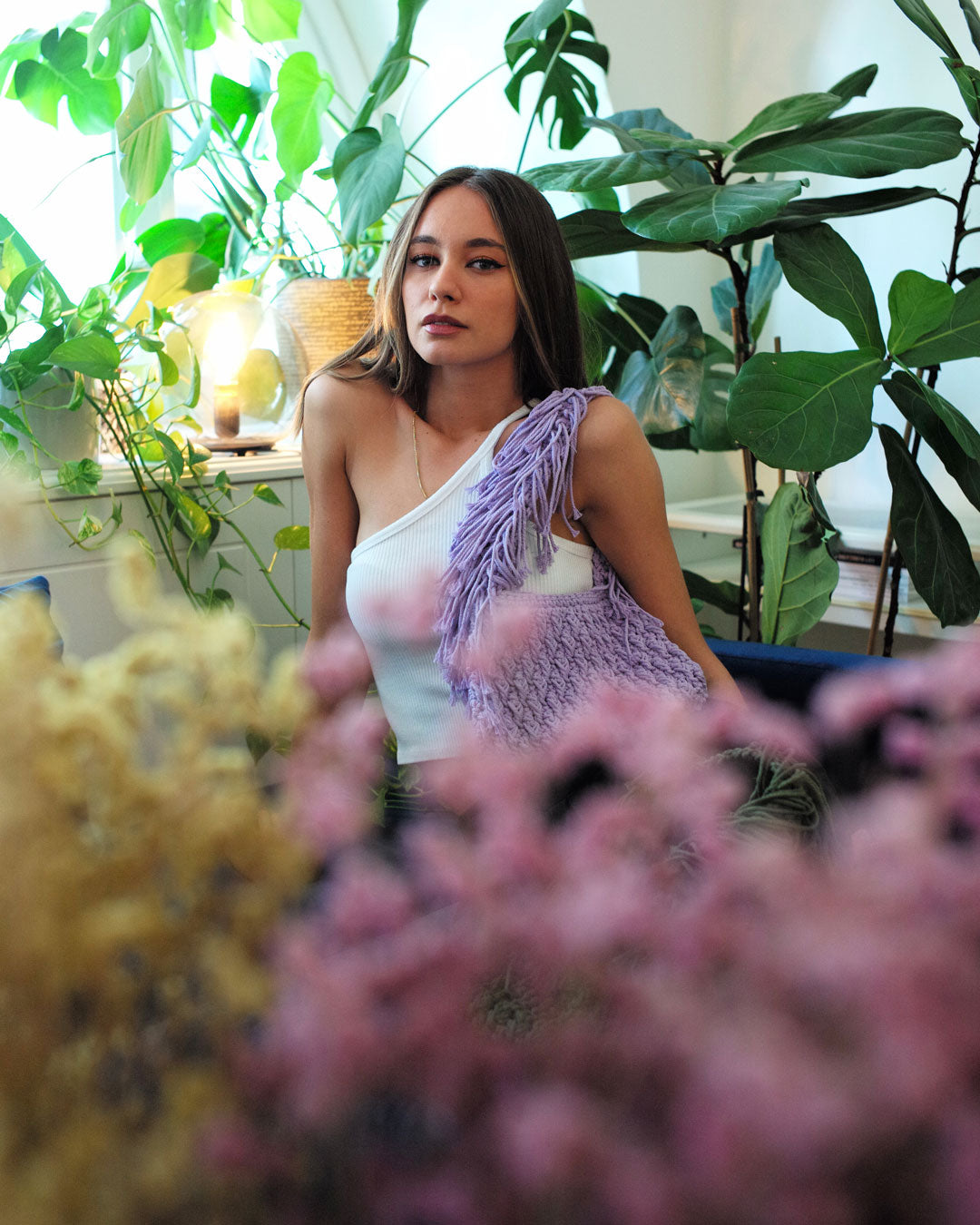 ELENA VIVALDI
Elli Vivaldi
Milan, Italy
"Every piece is hand-made. All linings are uniquely different. Made in Italy. "
Elena Vivaldi is a fashion designer with a passion for merging knitwear and accessories. Her latest project and collection, developed over the past year, is meant to transmit joy and freshness.
One standout piece from the collection is the Elli Bag, an entirely hand-made crochet bag. Elena's attention to detail shines through in the use of traditional printed Turkish silks for the bag's internal lining, adding an element of uniqueness to each piece.

Elena's childhood spent in Istanbul, Turkey, has also heavily influenced her work, with each Elli Bag serving as a reminder of her time spent there. Her passion for creating beauty and incorporating personal touches into her work is evident in every piece, making her an exceptional designer with a distinct voice. All pieces are made with care and skill in Italy, ensuring that the quality and craftsmanship are of the highest standard.
more about Elli Vivaldi
Value in the details
No two bags are alike
Crafted with dedication, each Elli Bag is unique, from its crochet base and fringes to its hand-sewn internal lining. The process begins with the creation of a crochet base, which is then artfully embellished with delicate fringes.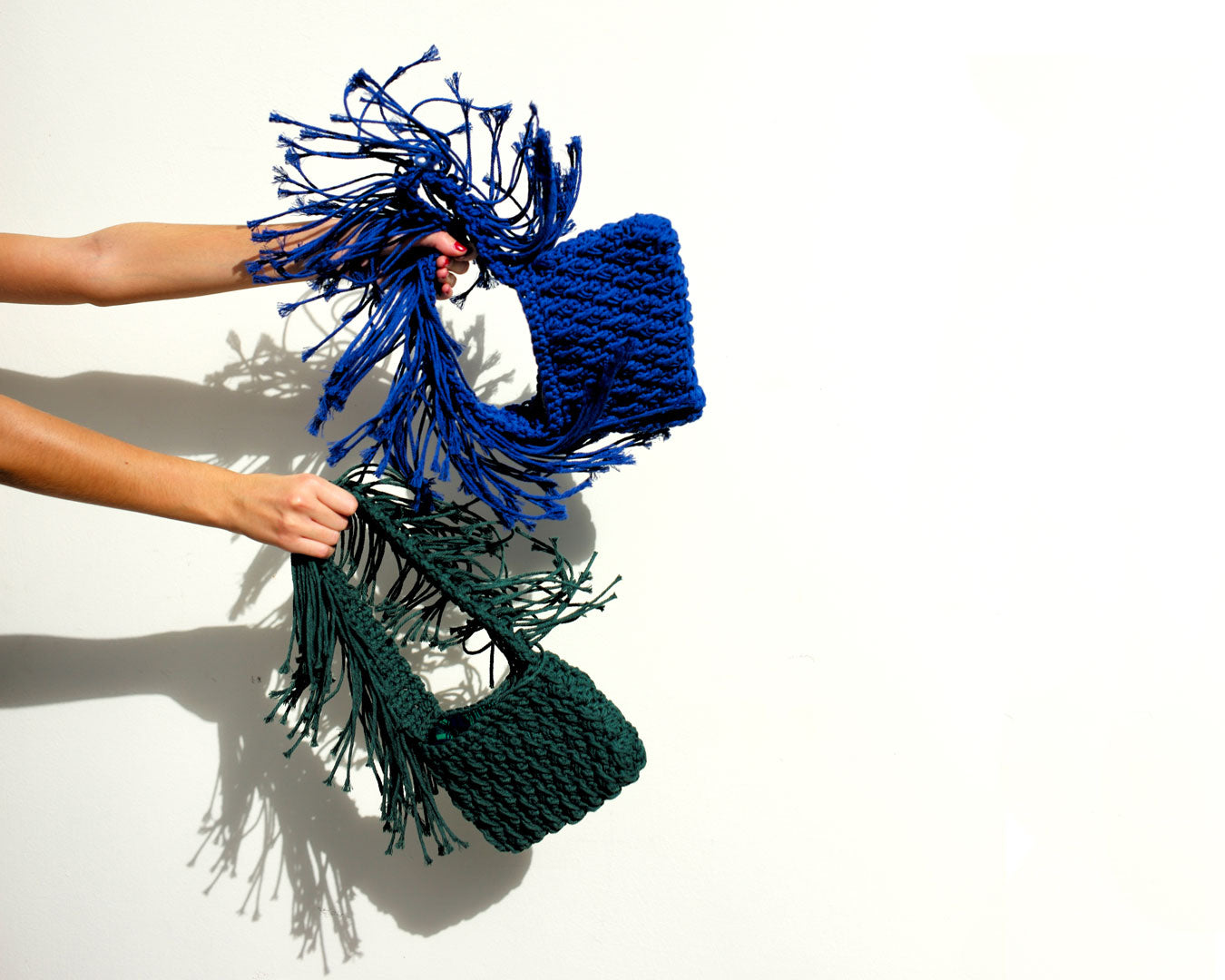 Cotton Yarn
Organic cotton is the primary material used in the creation of the Elli Bag. It is 100% organic cotton that is hand-crafted into becoming a bag.
The bag in color Ciclamino is the only one that differs, not being in cotton and having a very soft-touch.
Elli Bags are entirely lined with traditional Turkish silks. All bags have different linings, making them uniquely different from one-another. The closure is made with magnetic metal buttons (one in the small and the large, three in the maxi bag).
Elli Bag comes in three different sizes:
📱 Small bag to carry around the essentials: phone, cards, keys and lipstick
💄 Large bag can fit what is listed in the small bag, but also a medium wallet and sunglasses
📖 Maxi bag is suitable to carry all the above and even an agenda or a book and a 500ml water bottle!

You can see the sizes (in centimetres) in the additional information of every Elli Bag.
Three different yarns are used for the Elli Bag. Most of the colors are either made of 100% organic cotton or 100% wool. To obtain a soft fluffy texture, the cyclamen uses a polyamide and polyester yarn.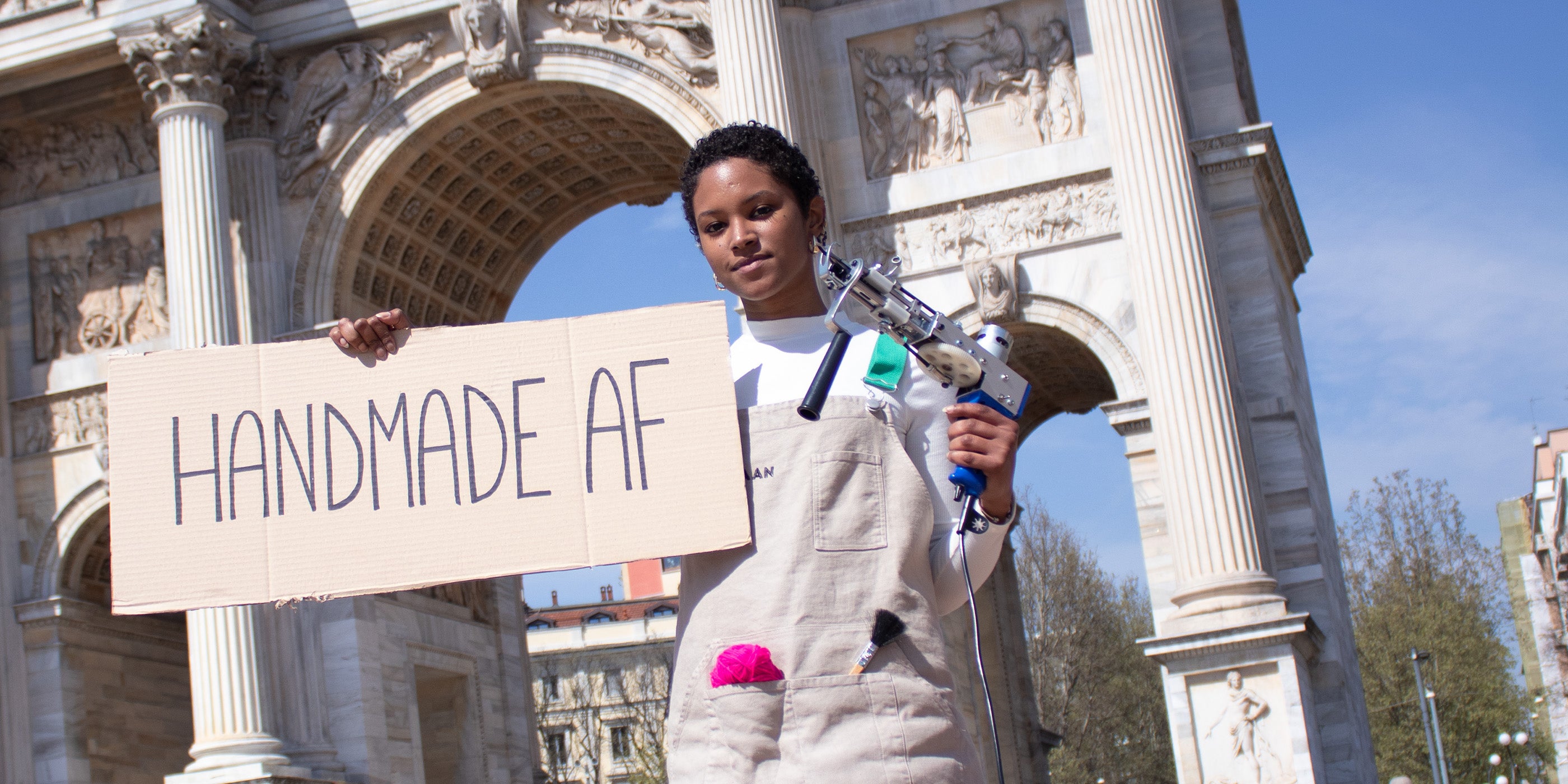 MORE THAN JUST PRODUCTS
An ever growing community
Artisans, designers and creative minds are the protagonists! Do you want to join the community? Reach out to us!