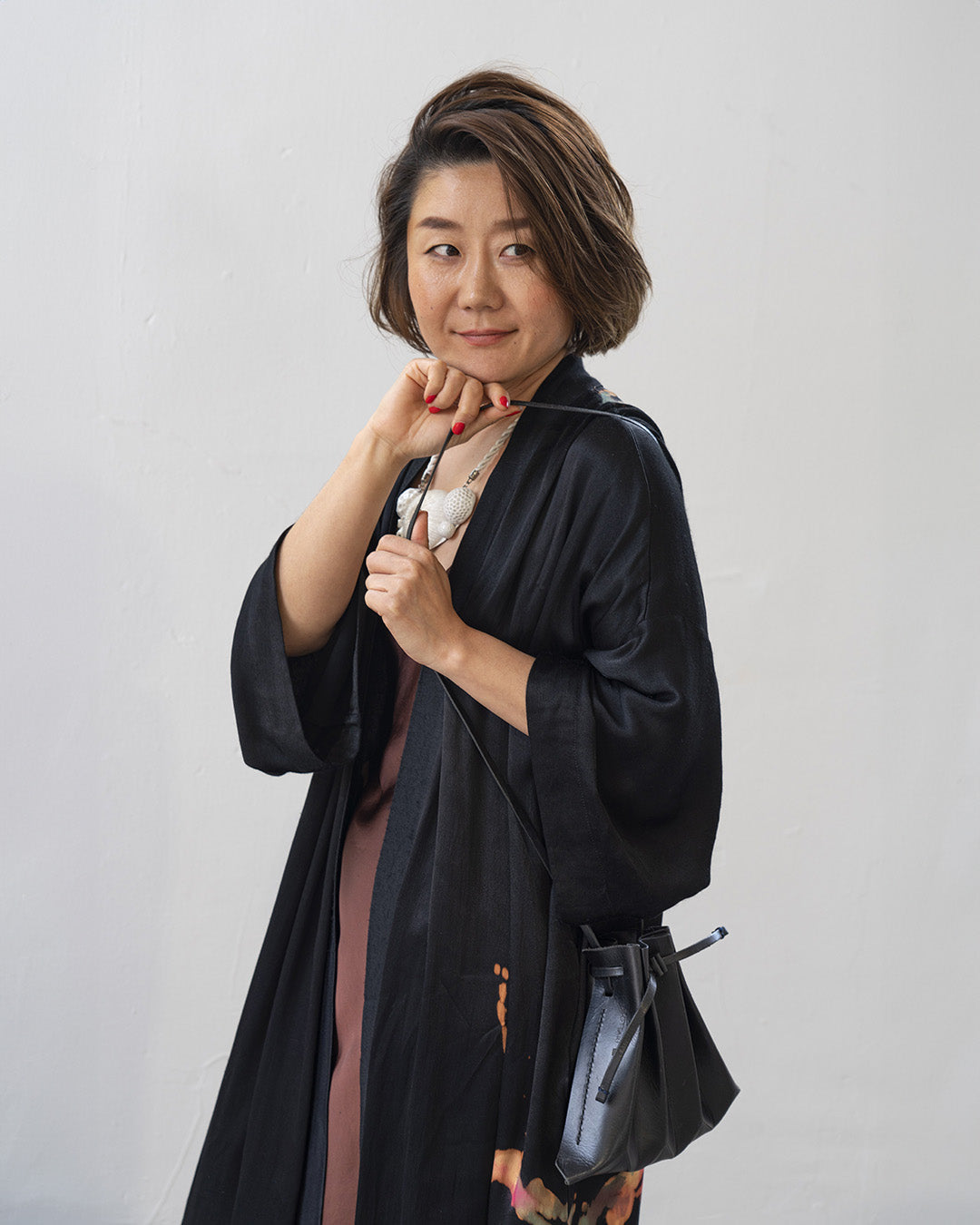 KIM JISUN
Bottari Seoul
Barcelona, SPAIN
"Work smart, not hard."
She is a handbag designer with 20 years of experience. She attended Instituto Marangoni in Milan to study her fashion accessories master and learn handbag making in Firenze as part of her work. Afterward, she relocated to Spain due to other work opportunities and decided to settle in Barcelona.

Barcelona serves as an inspiring city for her, filled with avant-garde people. She always harbored a desire to establish something of her own.
Her design philosophy revolves around creating practical items that combine artisanal techniques with fashion products to convey deeper meaning. She finds the beauty of handbag making in the transformation from flat to 3D volume, making folding structures a central aspect of her handbag design. Her primary inspiration is to craft a bag built on this idea.

The application of origami techniques is prevalent across various product categories, but her Origami Leather Cross bag emerged from a "work smart, not hard" approach. Faced with a limited budget and workforce when initiating this project, she had to employ creative solutions. Consequently, she identified a leather shop that also functioned as a tannery, possessing a laser machine capable of producing leather in her preferred colors and cutting it according to her designs. The leather is sourced from Igualada, where traditional leather production has a rich history, although many factories have now closed. She strongly advocates for sustainability, respects traditions, and promotes conscientious efforts in her work.
more about Bottari Seoul
Value in the details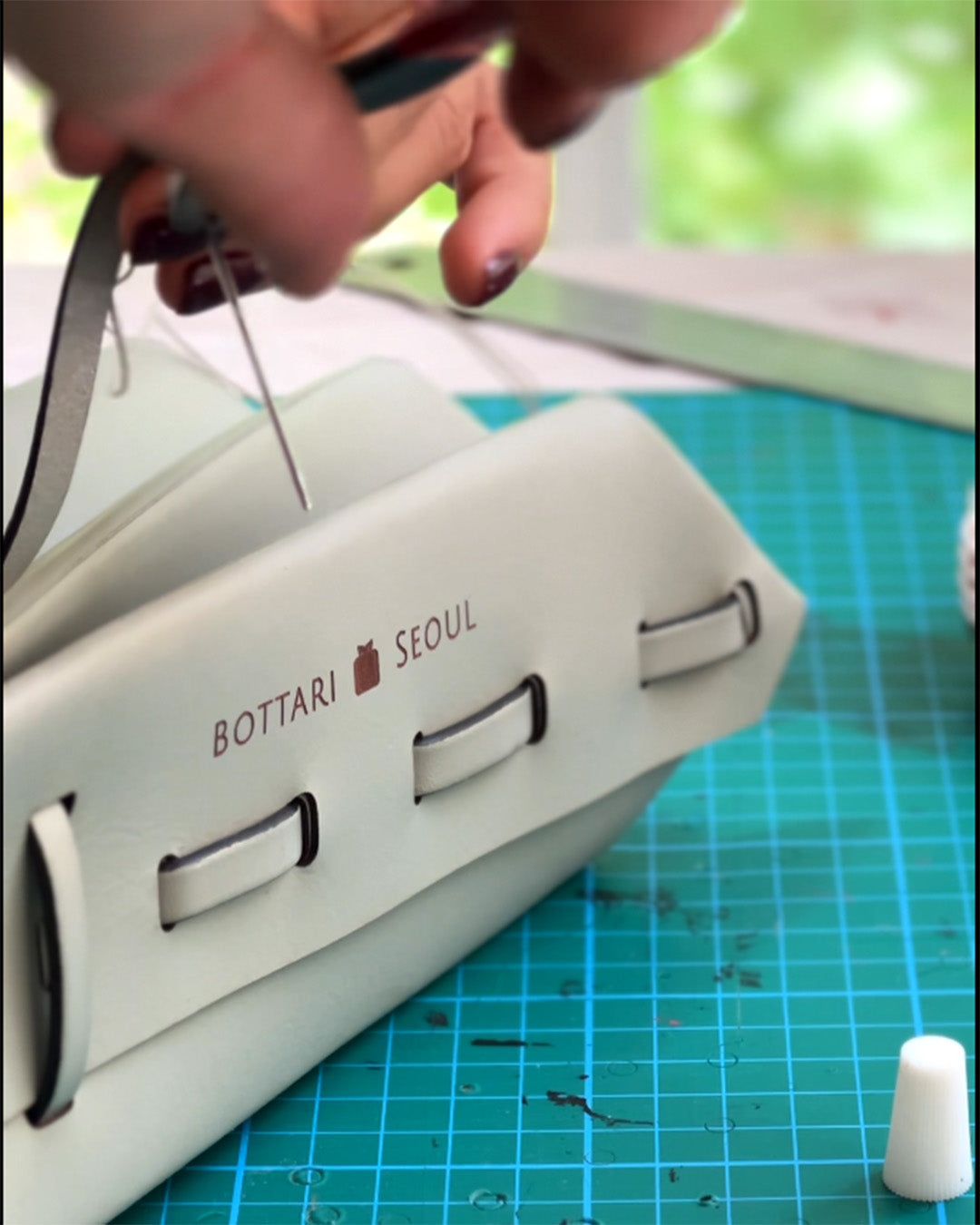 Origami Leather Bag Crafting
Crafting an origami leather bag involves a meticulous process that harmonizes precision and artistry. It begins with laser cutting the selected leather, followed by a crucial hydration step to enhance pliability. The folding process is a delicate art, where the distinct layers and fibers of leather necessitate a gentle touch, differing significantly from paper origami. To complete the transformation, a shoulder strap and drawstring are expertly attached, marrying both form and function. This journey of craftsmanship spans 2-4 weeks of careful leather preparation, culminating in the efficient assembly of the bag in just one day. The unique fusion of paper origami principles with the challenges of working with leather brings forth a one-of-a-kind accessory that embodies creativity and conscious craftsmanship.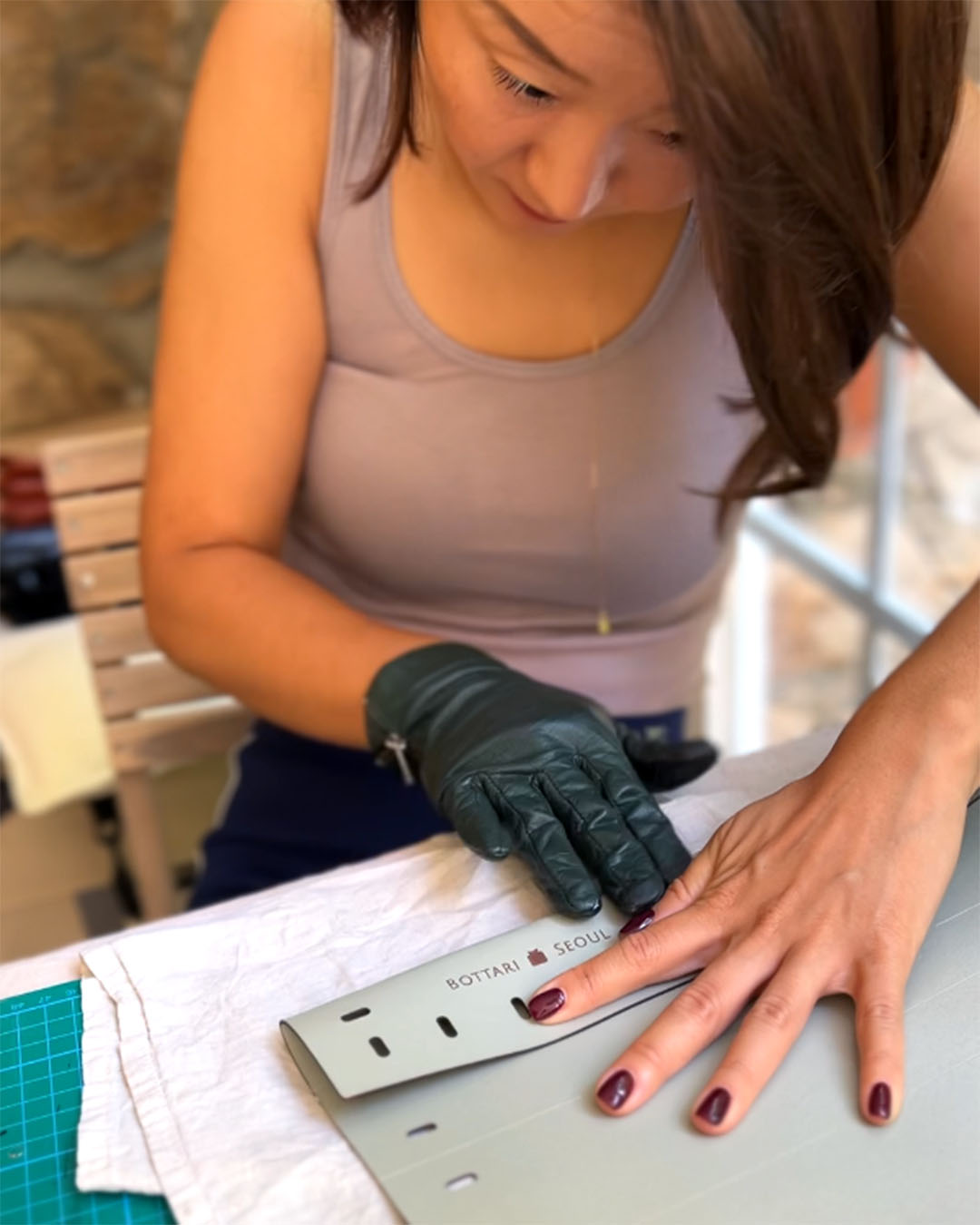 Local Sourcing and Minimal Processing
In crafting leather bags, the choice of materials and processing plays a pivotal role. Using natural leather sourced locally from Igualada, where a tannery employs a laser machine for customized designs without imposing minimum orders, she embraces both sustainability and creative freedom. This tannery adopts a unique approach, receiving skins within Spain and processing them in-house. She designs philosophy centers on minimizing processing to produce exquisite leather bags, striking a harmonious balance between craftsmanship and conscious sourcing.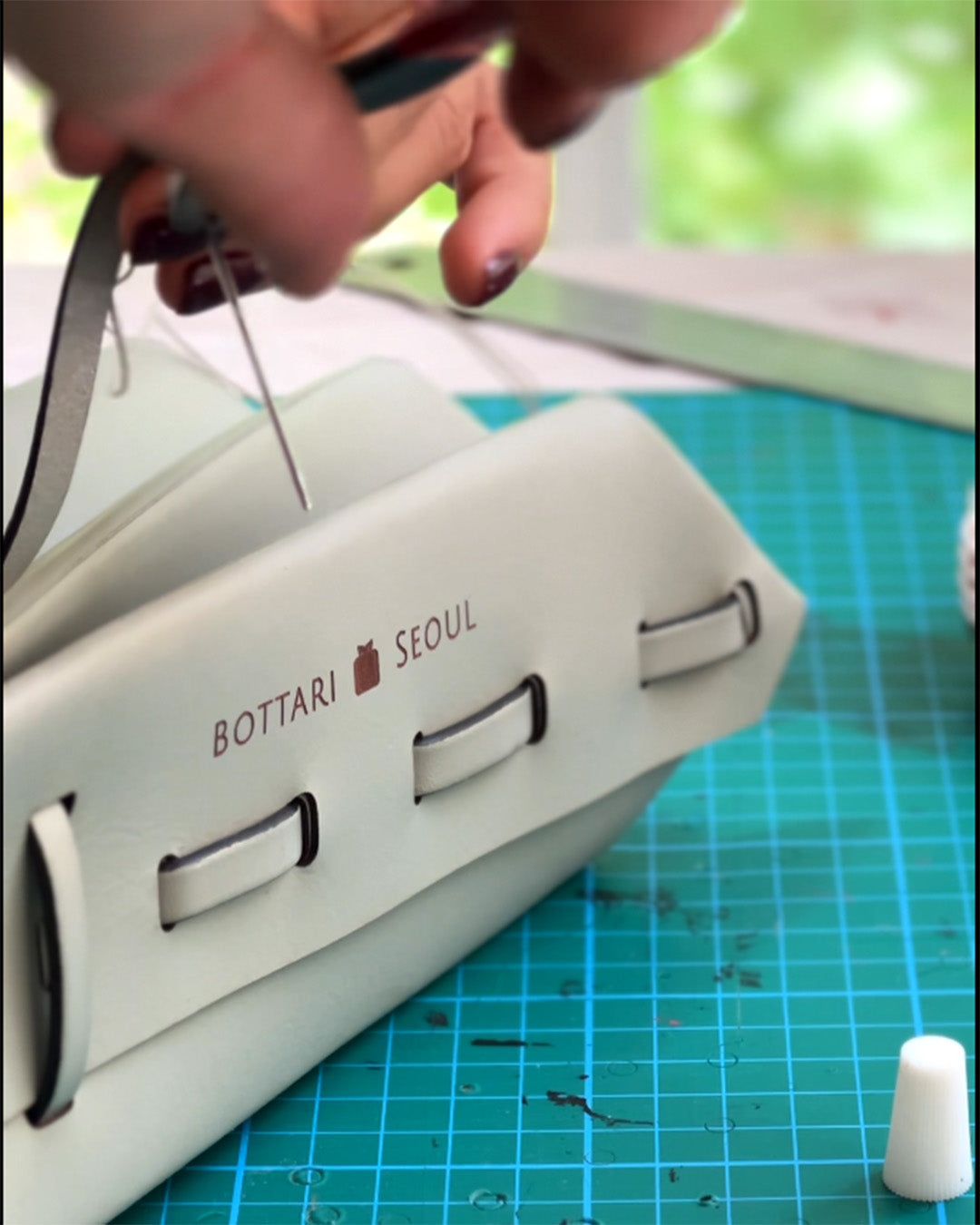 A Vision of Efficiency, Beauty, and Craftsmanship
The Origami Leather Cross project embodies a thoughtful approach, prioritizing cost-effectiveness, streamlined supply chain production, and seamless online business operations. Rooted in a genuine passion for leatherwork, the project celebrates the timeless allure of this exquisite material, which, much like fine wine, only grows more beautiful with age. By intricately folding leather and optimizing every aspect of production, she has not only created an aesthetically pleasing product but also made it more accessible to a global audience through an e-commerce. This fusion of efficiency and craftsmanship brings forth a unique accessory that is both a testament to the beauty of leather and the power of ingenuity.
You can have your own made to order handbag. Do reach out to TA-DAAN in chat or via e-mail and we'll let you know if we can meet your needs.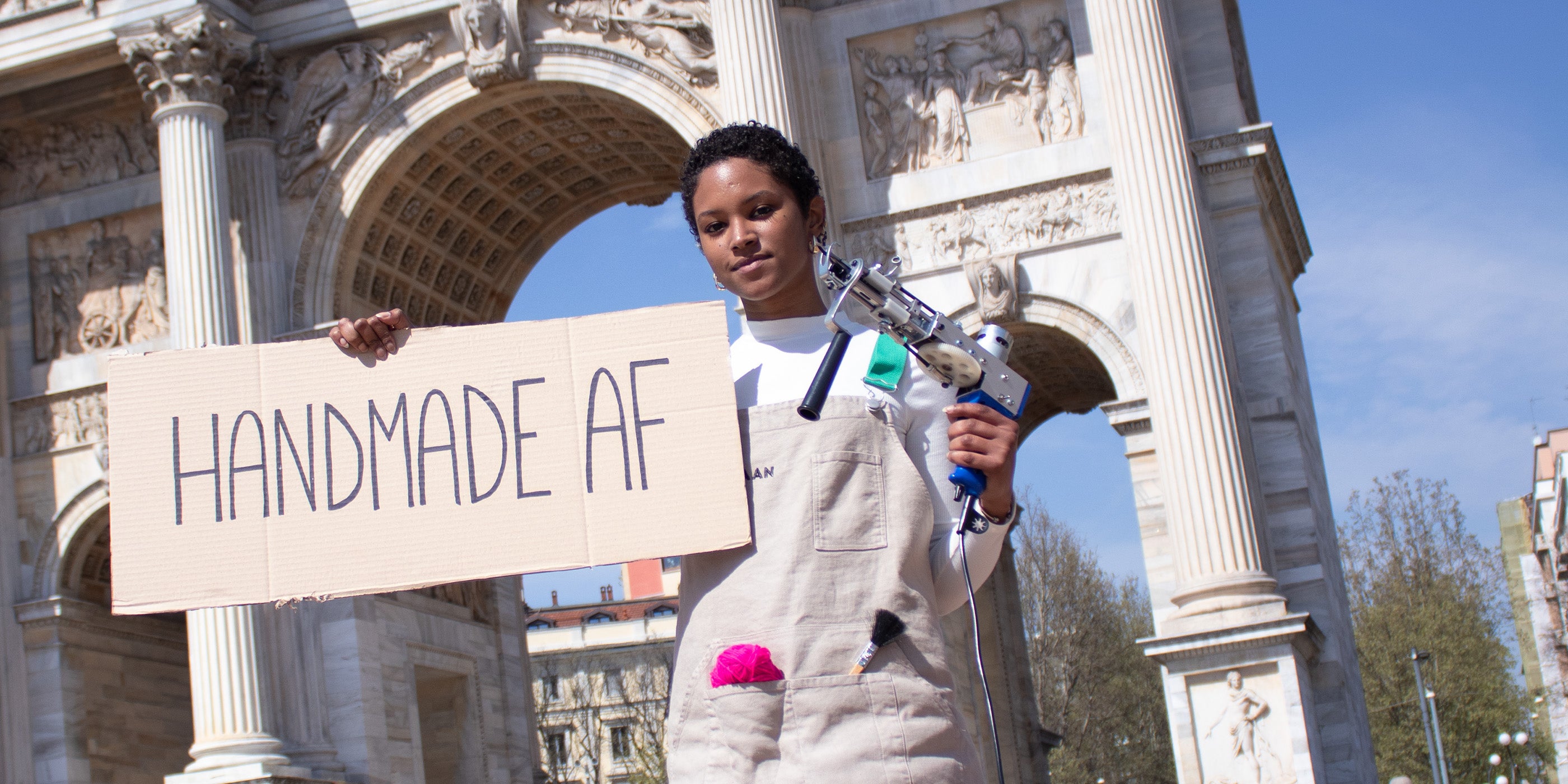 MORE THAN JUST PRODUCTS
An ever growing community
Artisans, designers and creative minds are the protagonists! Do you want to join the community? Reach out to us!