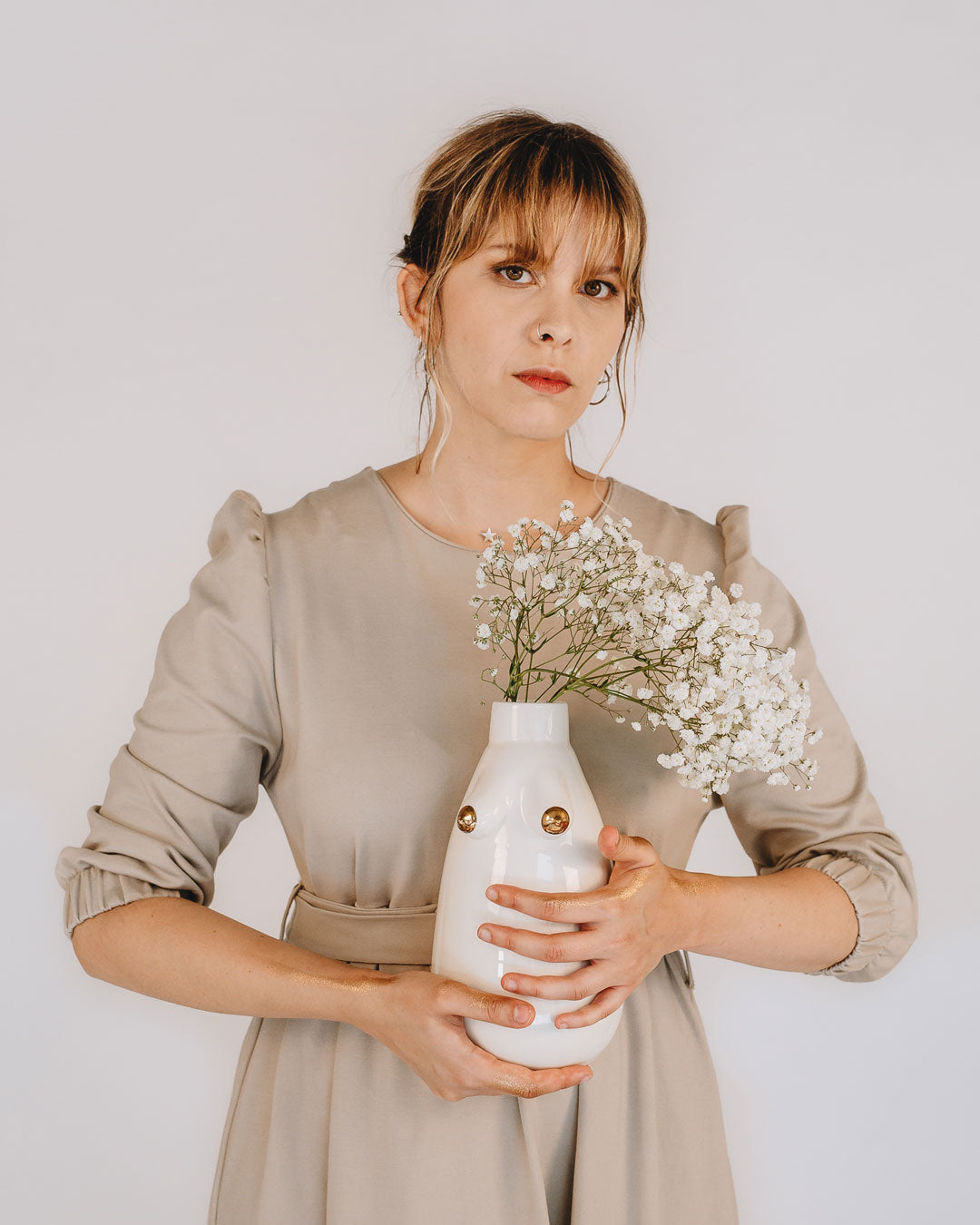 ANA MARTA FERNANDES DE ALMEIDA PEREIRA
Ana Marta Cerâmica
Lisboa, Portugal
"Style is inspired by the feminine universe and Nature."
Ana Marta is a portuguese ceramicist and sculptress. It was during her sculpture degree at FBAUL that she discovered her passion for ceramics and in 2011 she started to work in her own studio.
Later she improved her knowledge with a Ceramics Technician course and several other courses at Cencal, where she is part of the faculty nowadays.

She has a Masters degree in Visual Arts Education and she spends her time between teaching Arts and Ceramics and her personal work. In 2021 she was selected among several young European artisans for the Blogs & Crafts Europe's Exhibition - Artigianato e Palazzo in Firenze and participated in 1000 Vases Exhibition at Superstudio Più, Milan.
more about Ana Marta Cerâmica
Value in the details
Emphasizing handcrafting
Her pieces are handbuilt and they emphasize the visual properties of the clays she uses.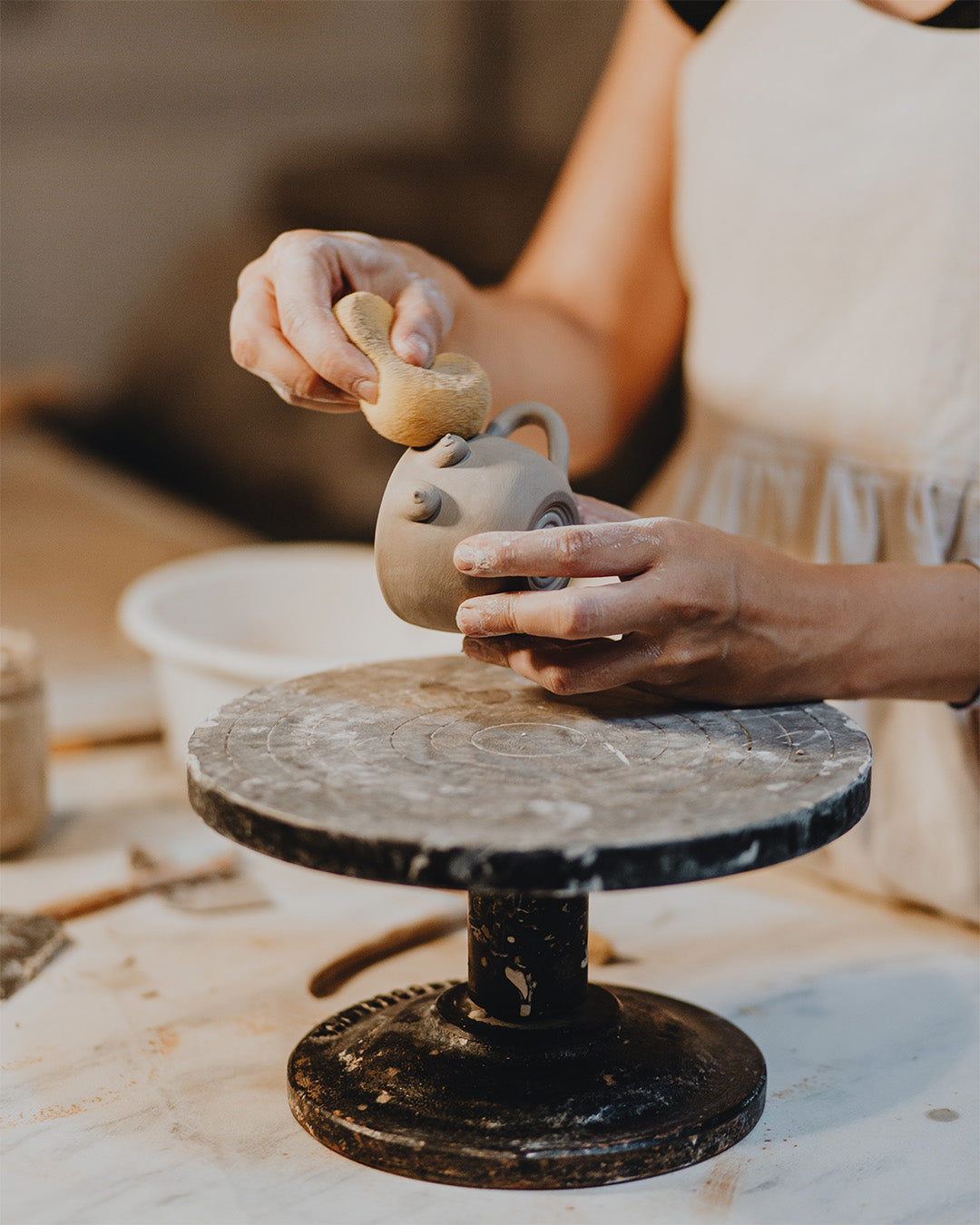 All facets of the ceramic world
Ana aims to promote the production, sale and study of manual and artistic ceramics.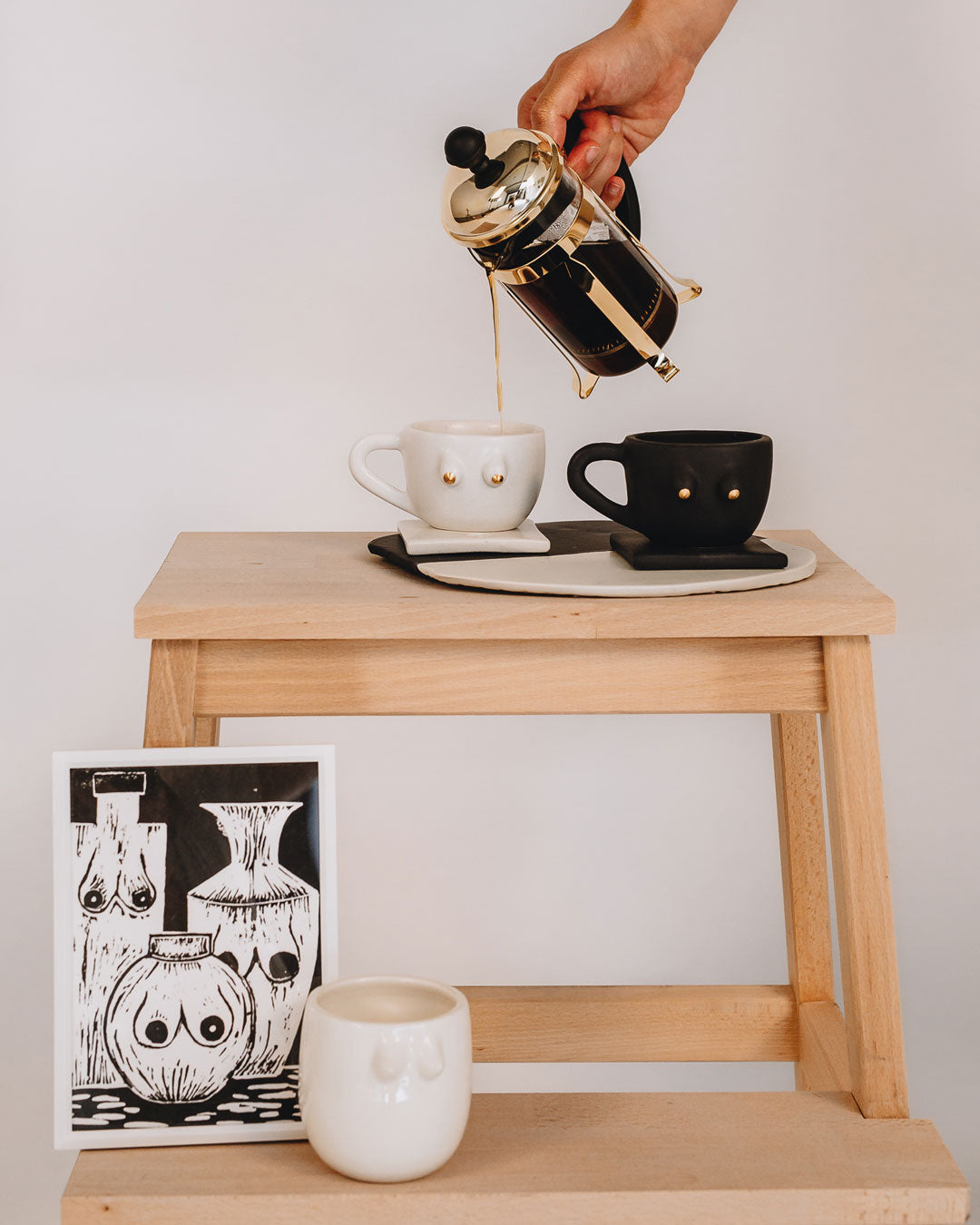 Not only ceramics
Along with ceramics, Ana illustrates her work using engraving and watercolor as primary techniques.
It's not paint, it's real gold lustre and it's a third firing decoration technic.
Yes, but be careful not to burn yourself when you touch the ceramics because this was made with earthenware so there may be water particles in the ceramic that also heat.
Yes, but we recommend hand washing with a soft sponge because gold can start to fade with machine washing.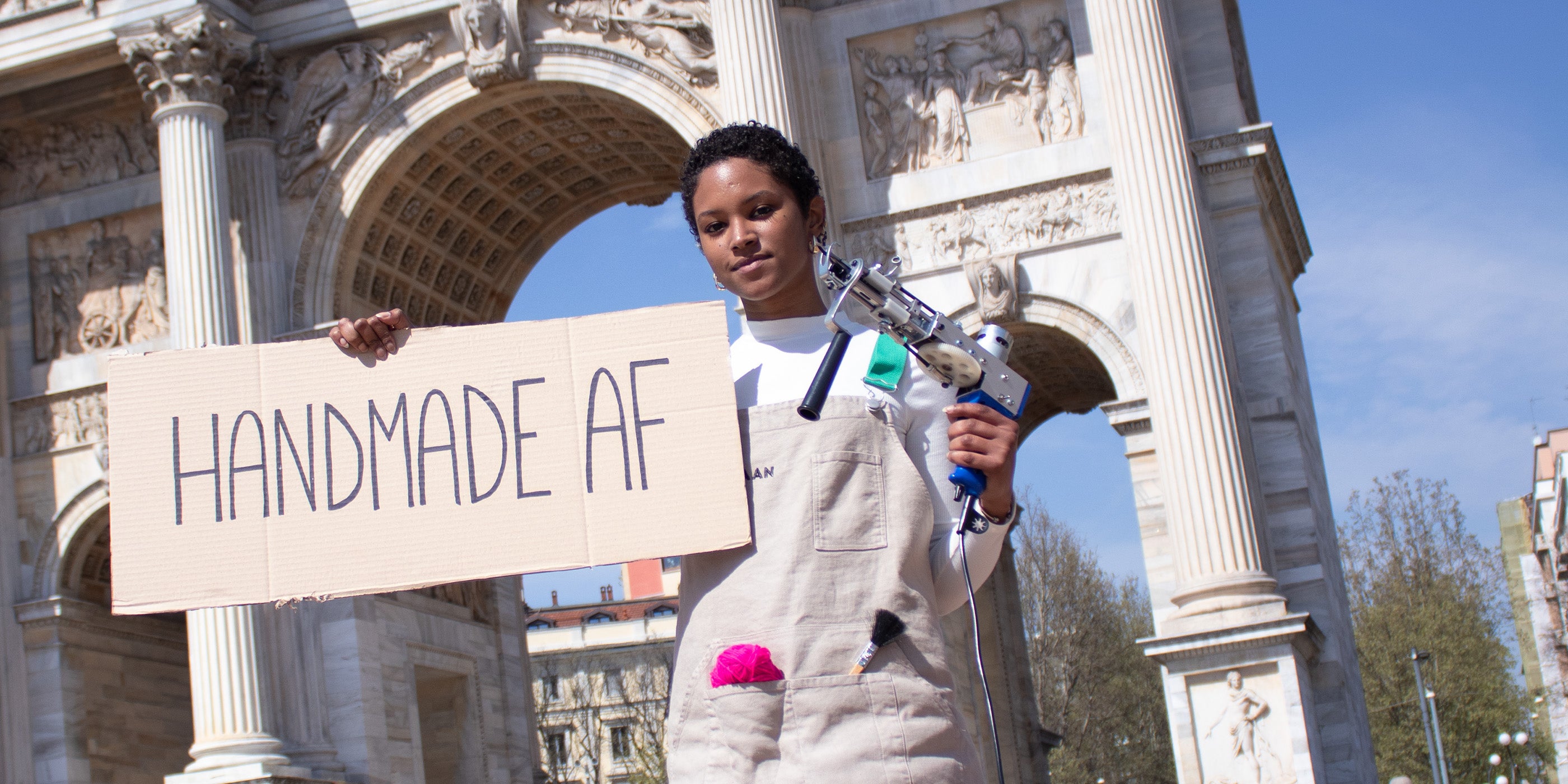 MORE THAN JUST PRODUCTS
An ever growing community
Artisans, designers and creative minds are the protagonists! Do you want to join the community? Reach out to us!