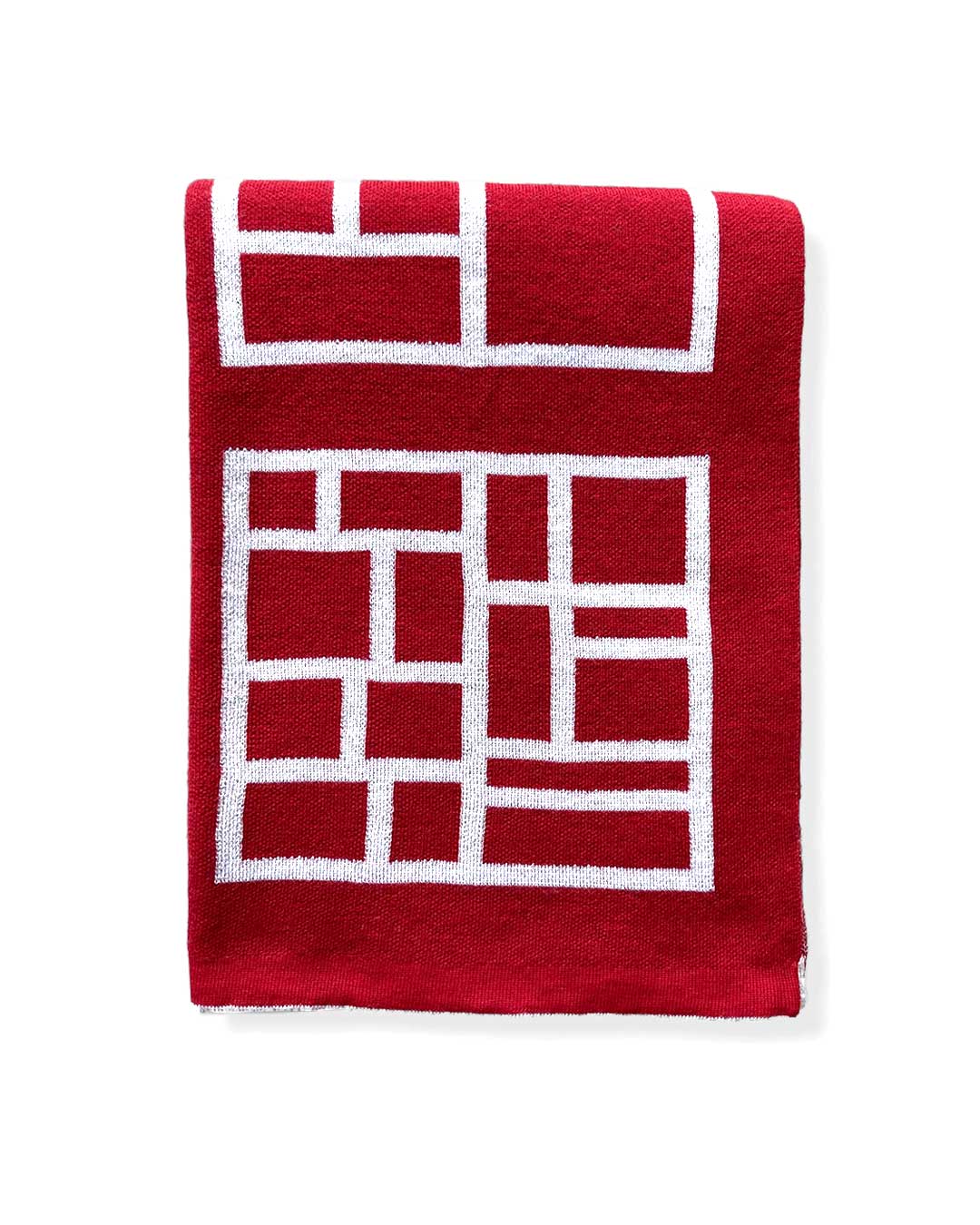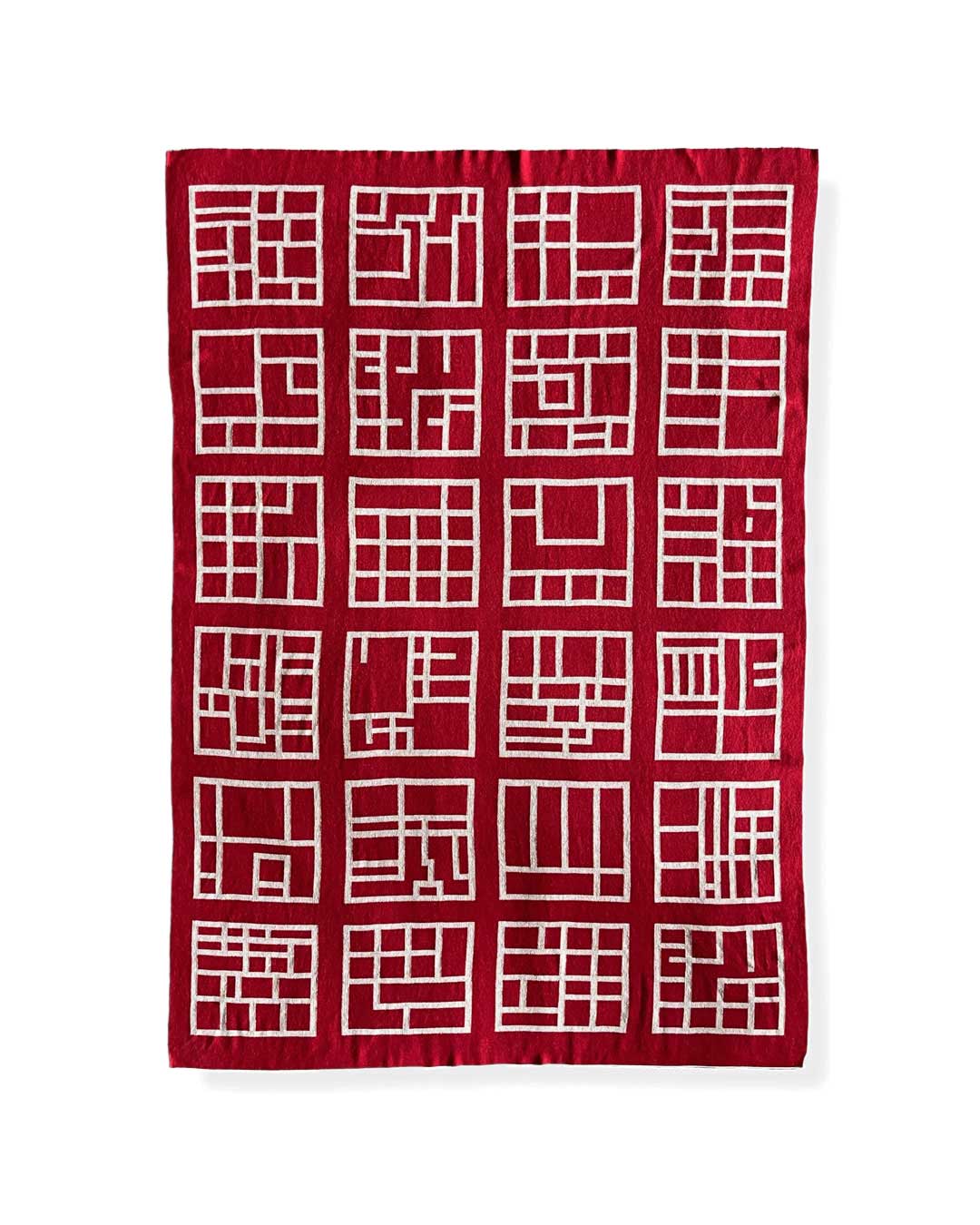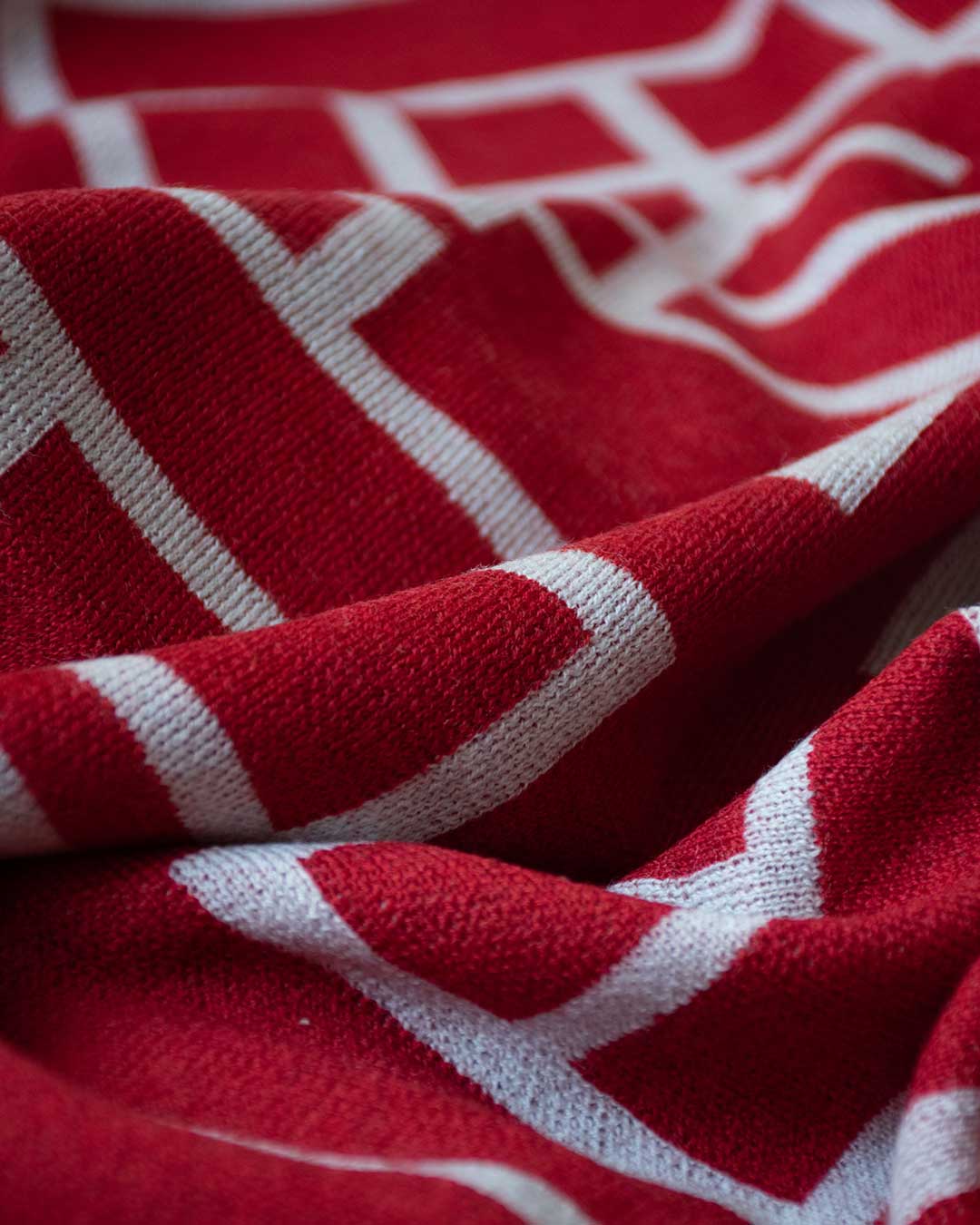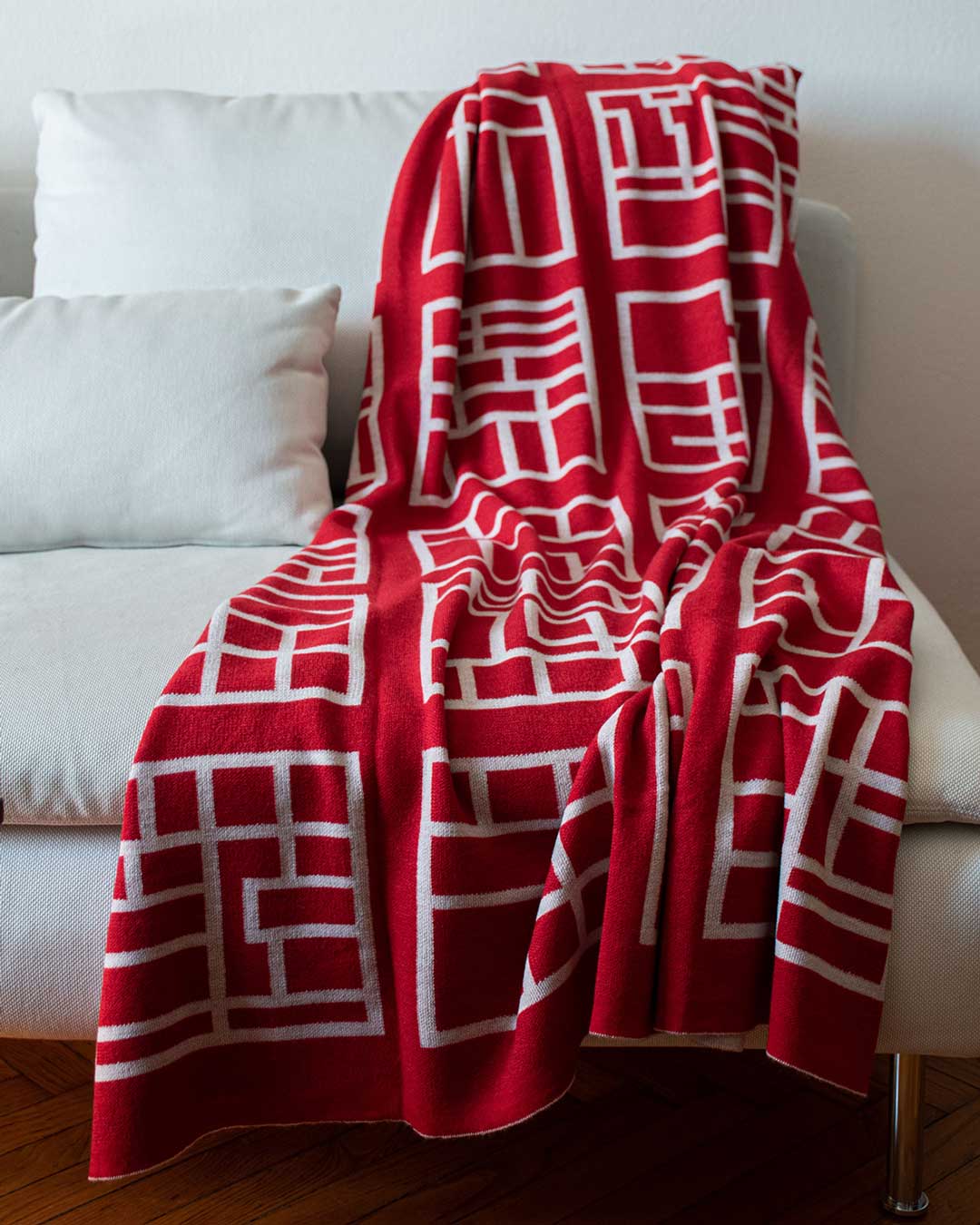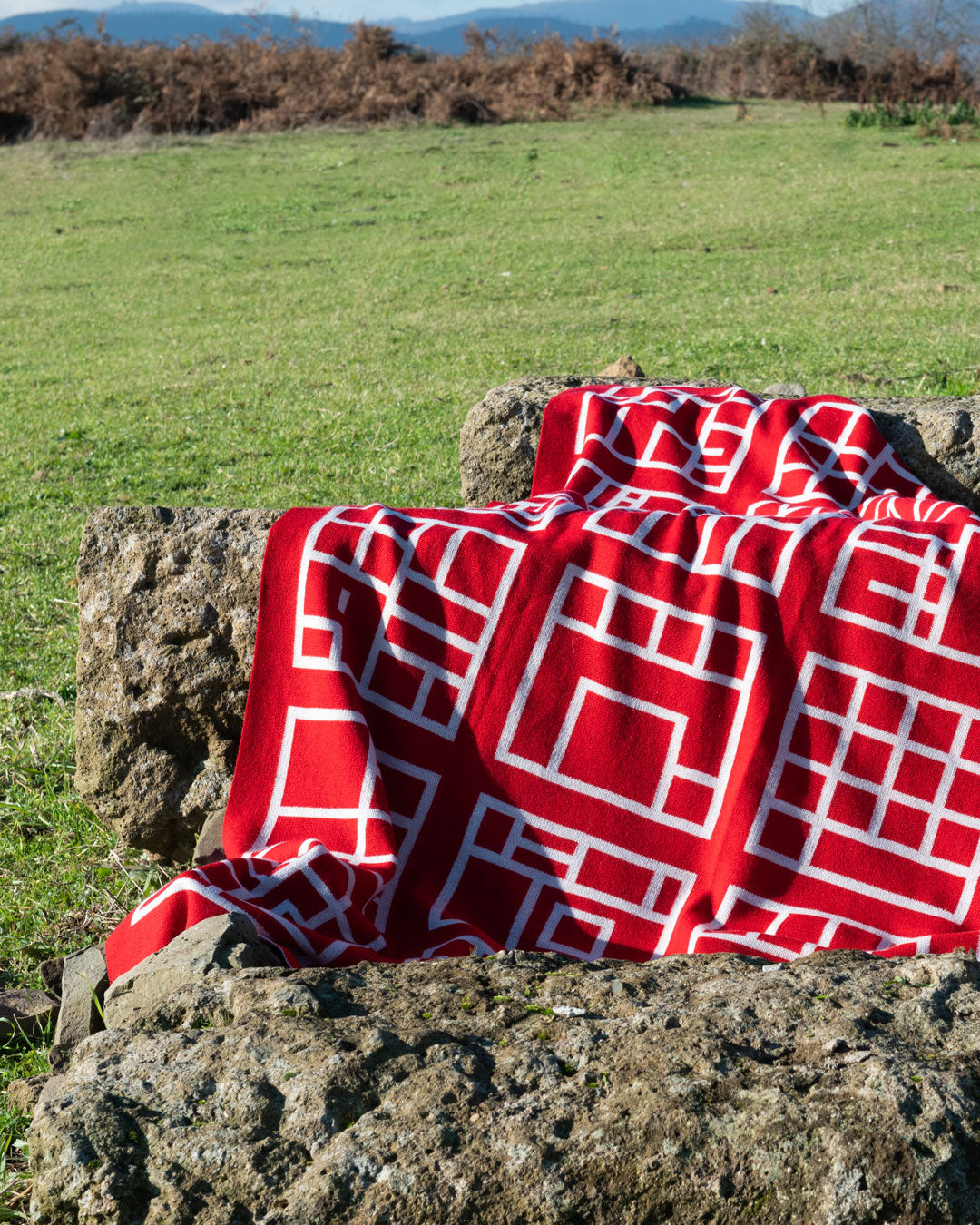 Insula is an extra-fine merino wool blanket, in jacquard knit made by the piqué weaving technique. Design by Valentina Mancini and Pasquale Iaconantonio.
The pattern is inspired by the urban fabric of ancient Roman cities, made up of modular elements, the insulae, the ancestors of the contemporary popular buildings.
Insula is a micro-world, infinitely modular and replicable, where the scale of domestic and urban living find a synthesis in the textile weave.
Crafted in Italy
Materials: Extra-fine merino wool
Technique: Piqué weaving
Measurements:
110 cm x 150 cm
Weight 550 g
Care & Manteinance:
It's recommended hand washing or dry cleaning with low-temperature ironing.
Shipping is FREE IN EUROPE over € 180.
Shipping cost below € 180 varies according to continent, in accordance with the following flat shipping rates:
Belgium, Germany, France, Italy, Portugal and Spain: € 11,99
Rest of Europe: € 15,99
UK & Switzerland: € 19,99 
USA: € 29,99
As a matter of fact, we do want to encourage you to shop local and support artisans from your own Country.
For the rest of the world, unfortunately we do not provide flat shipping rates. However, if you are really in love with TA-DAAN products get in touch with us and we will get back to you as soon as possible. ❤️
Sustainability guarantees