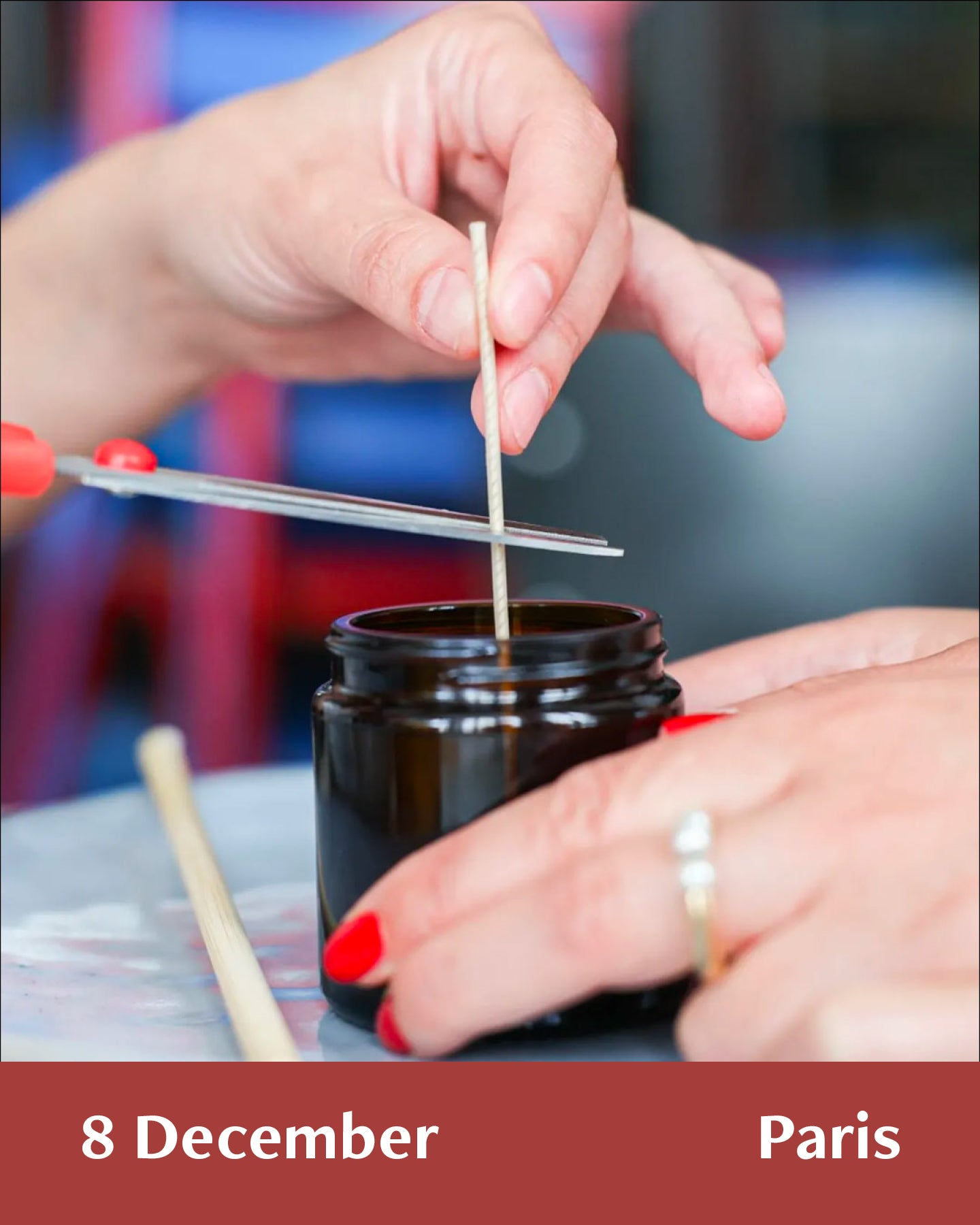 Upcycled Scented Candle Workshop
Date: Friday 8th December - 11.30am
Duration: 1.5 hours
Location: 7 Place des Victoires 75001 Paris (France)
Act fast – limited stock available!
Create Your Upcycled Scented Candle in Paris.
Explore the perfect blend of fragrance and sustainability and bring your beautiful upcycled candle to life with Caroline, a candle maker.
Join TA-DAAN for a 1.5-hour introduction with Caroline, delving into the craft of candle making, from knowledge about candle fabrication to creating your unique scented candle. At the end of the workshop, take home your exquisite upcycled scented candle, ready to bring a touch of vintage charm and your unique story to your space.
This workshop is run by Caroline Stackler - Enso Paris


Upcycled Scented Candle Workshop
go home with