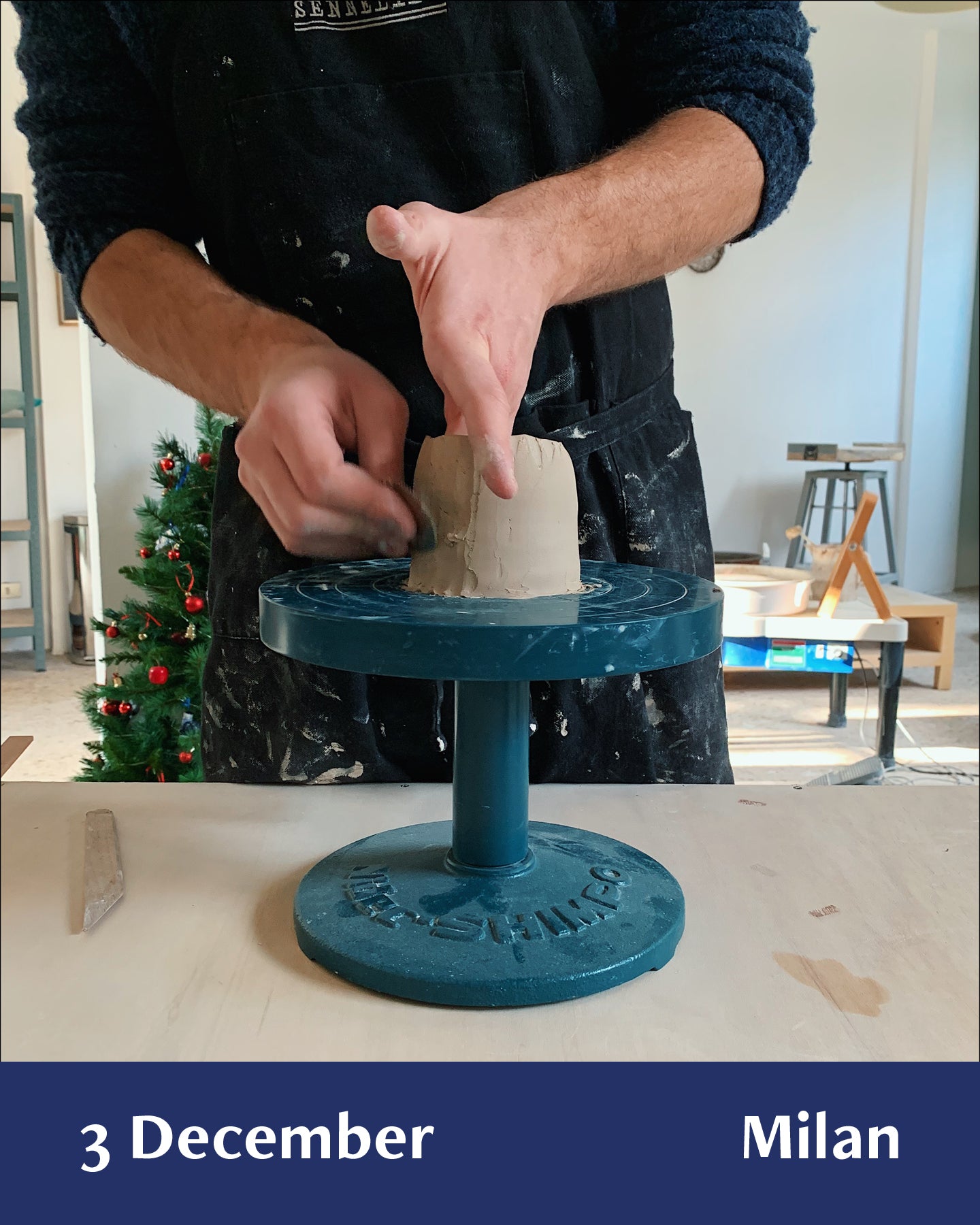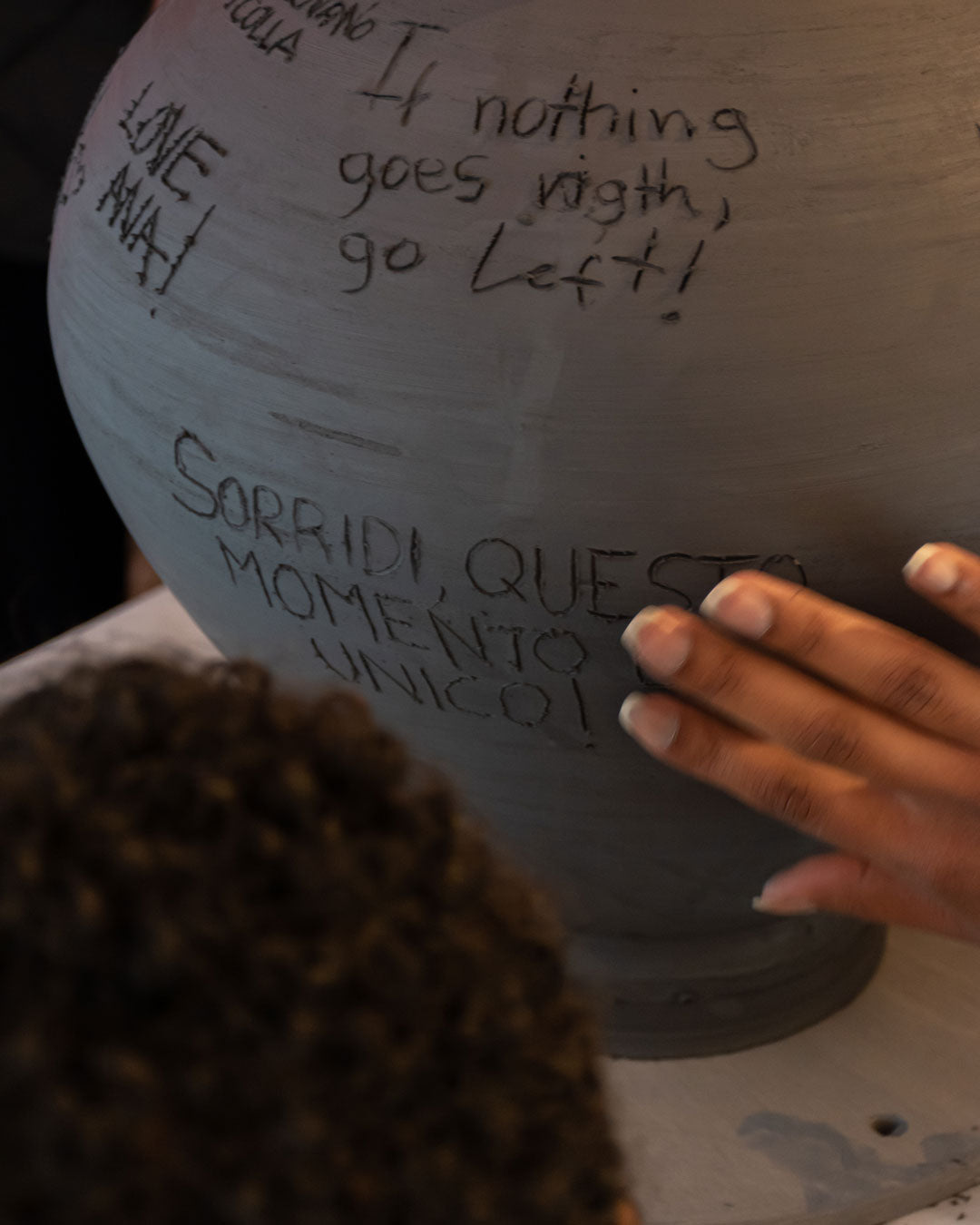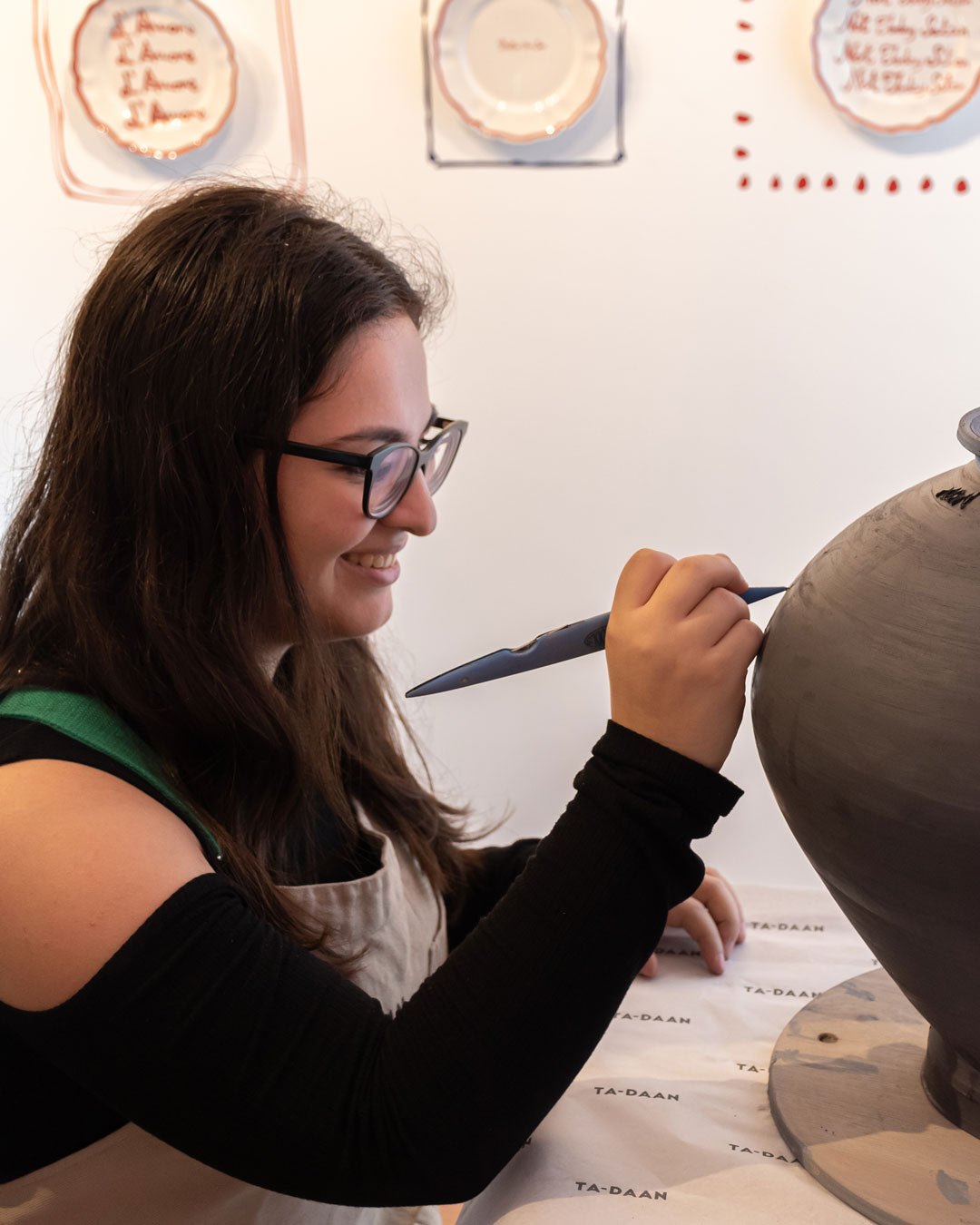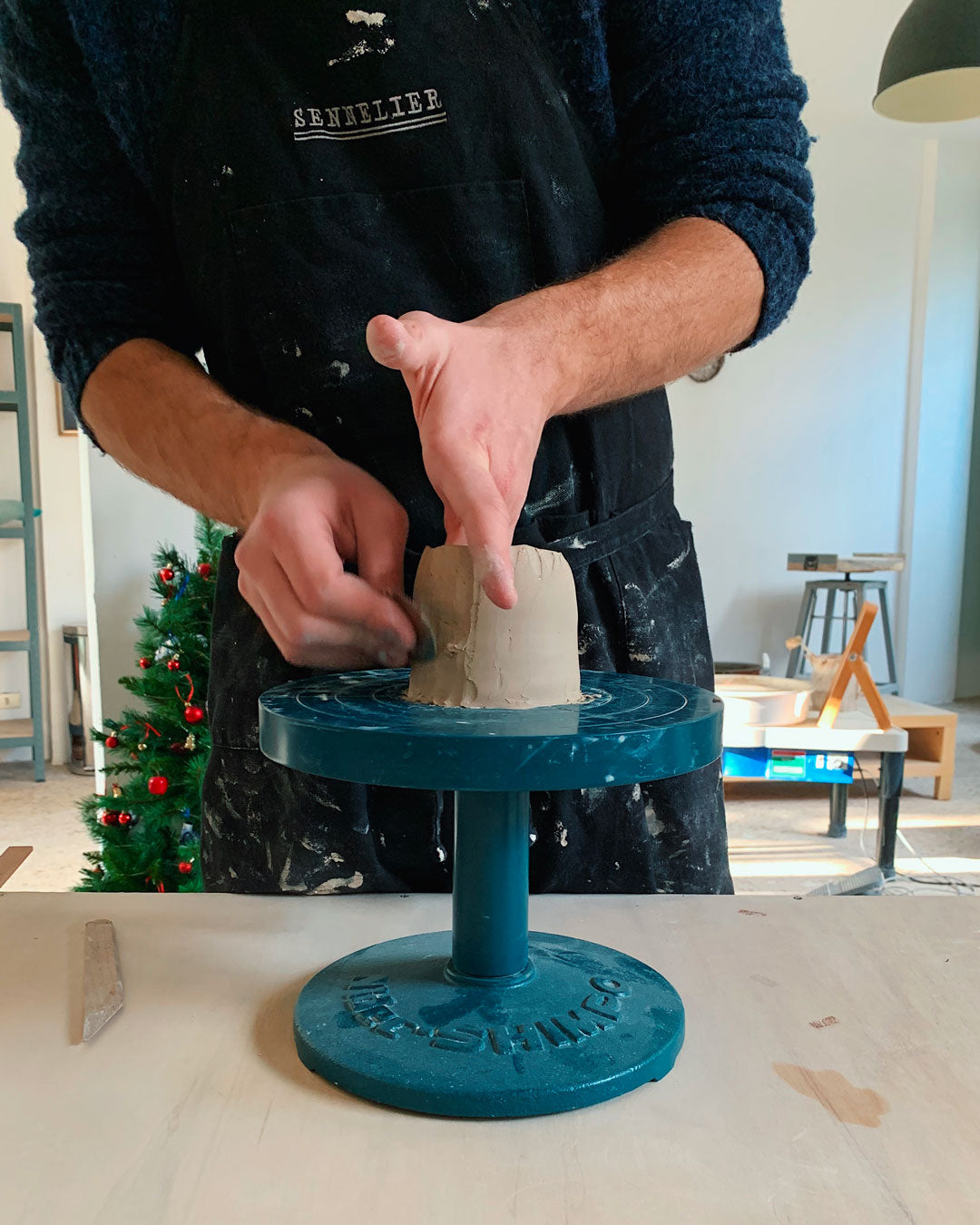 Hand Building Ceramic Workshop
Date: Sunday 3rd December - 11:00am or 3:00pm
Duration: 2 hours
Location: Via Fiori Chiari, 28. Milan (Italy)
Learn how to make a cup and saucer with coiling technique with guidance from experienced ceramist Giorgio of Giorgio Piva Ceramiche. 
TA-DAAN in Milan offers a two-hour workshop of stress-free ceramic making. During the session, individuals have the opportunity to learn one hand-building technique for creating their own ceramic piece. All pieces will be fired in a kiln and mailed to the participant upon completion. Prices cover the workshop, a ceramic cup and saucer, and delivery.
This workshop is run by Giorgio Piva - Giorgio Piva Ceramiche

With a bachelor's degree in product design in hand, Giorgio Piva embarked on a transformative journey into the world of pottery. With unwavering determination, Giorgio mastered the delicate arts of wheel throwing and hand building techniques, culminating in a year-long tenure as a potter at Officine Saffi Lab in Milan starting October 2021.