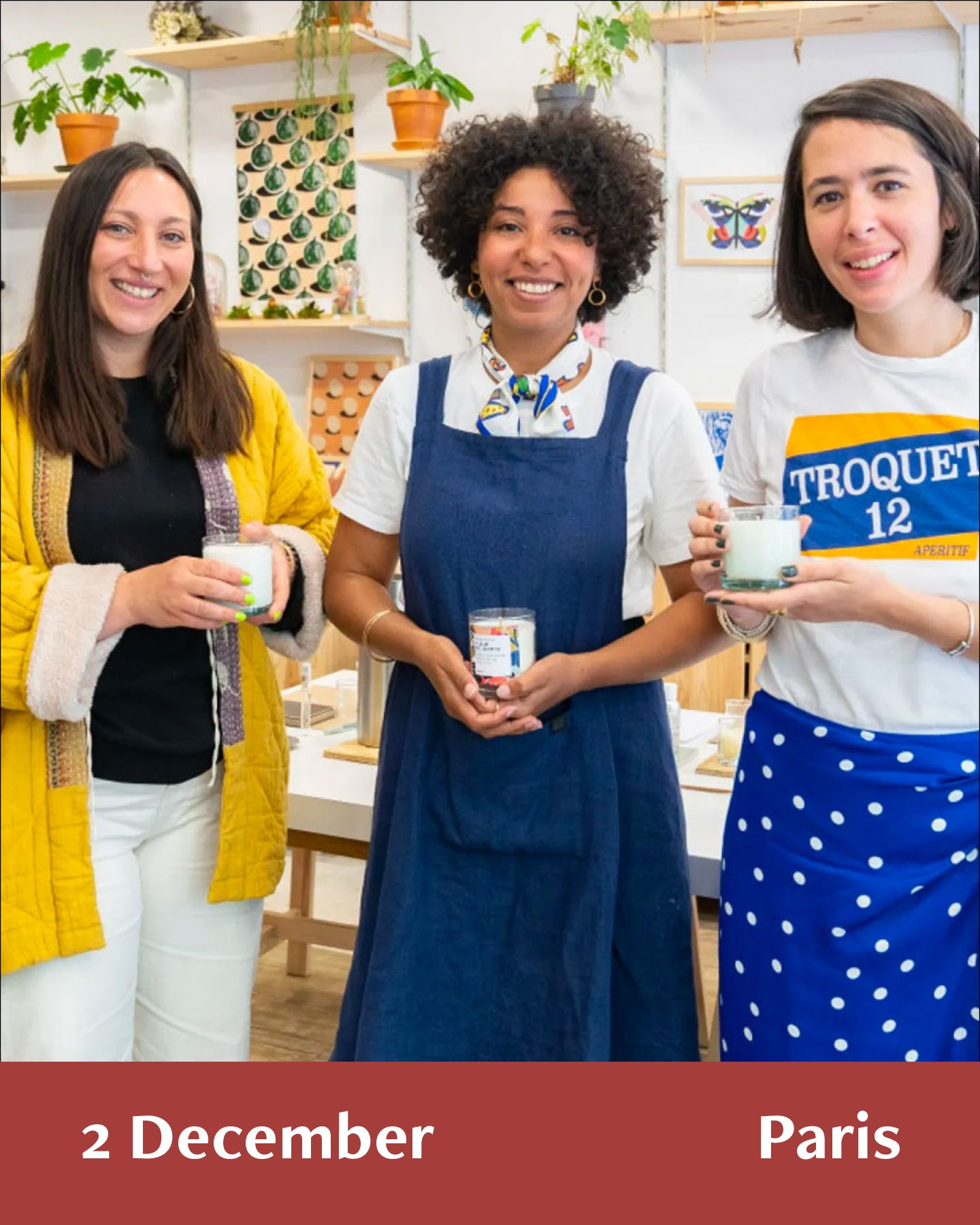 Scented Candle Workshop
Date: Saturday 2nd December - 3.00pm
Duration: 1.5 hours
Location: 7 Place des Victoires 75001 Paris (France)
In this workshop, you'll make your own scented candle to delightfully perfume your home. You will be guided step by step by Elilié, a candle maker.
Join TA-DAAN for a 1.5-hour workshop
You'll learn how to better choose your fragrance from among a dozen natural-scented proposals: jasmine, musk, amber, fig, and more!
A the end of the workshop each participant will leave with their candle in a cotton pouch.

This workshop is run by Émilie Dramé - Soma Paris

Emilie is an artisan wax-maker who has created her own brand of vegetal candles and room mists, all in keeping with an eco-responsible approach.

She makes all her own designs, and wishes to showcase her skills by collaborating with other artisans for the containers of her candles, notably glassblowers and ceramists.

Her candles are made with soy wax, guaranteed paraffin-free and naturally scented, and everything is handmade in her workshop! The materials used are natural, recycled or reusable.