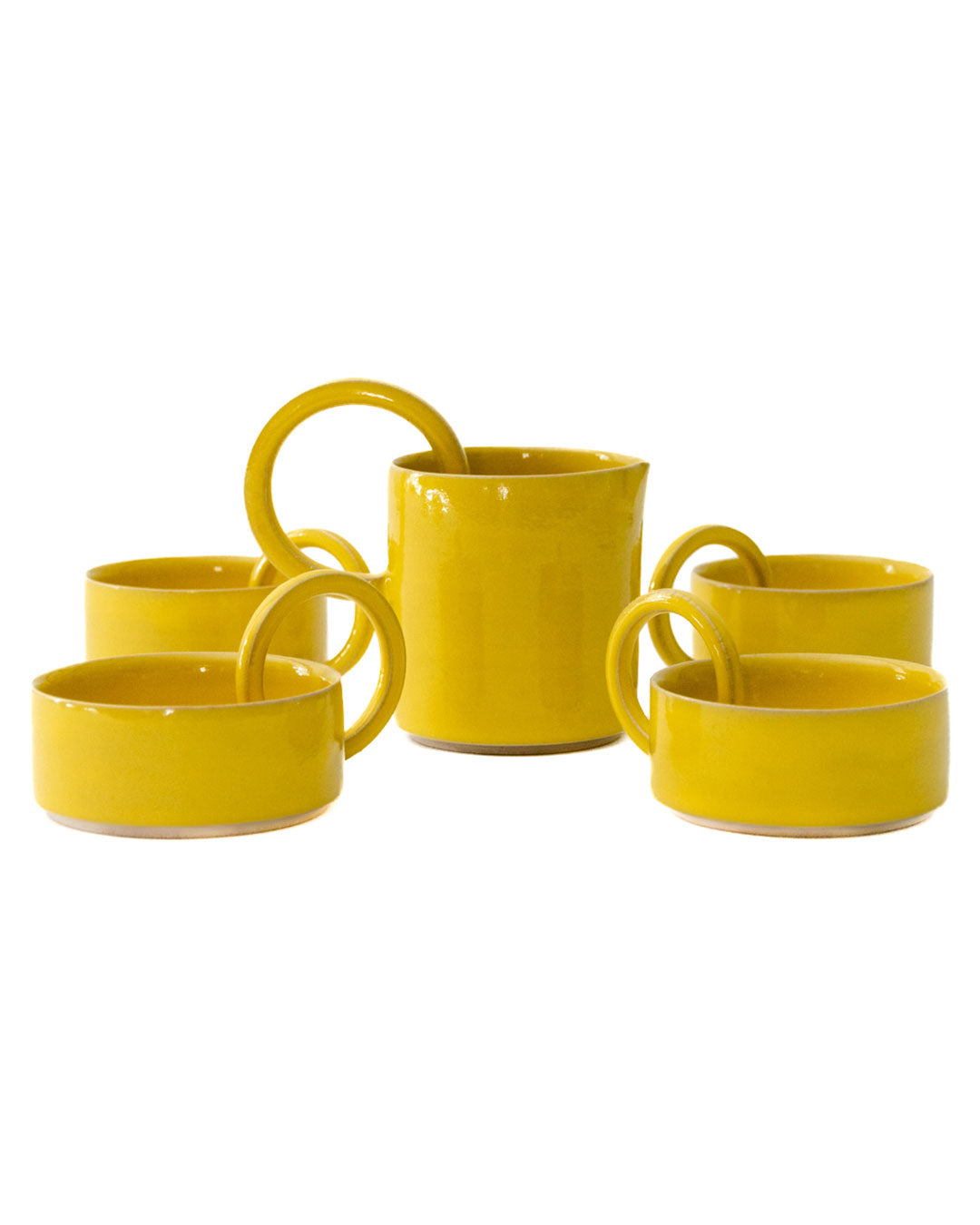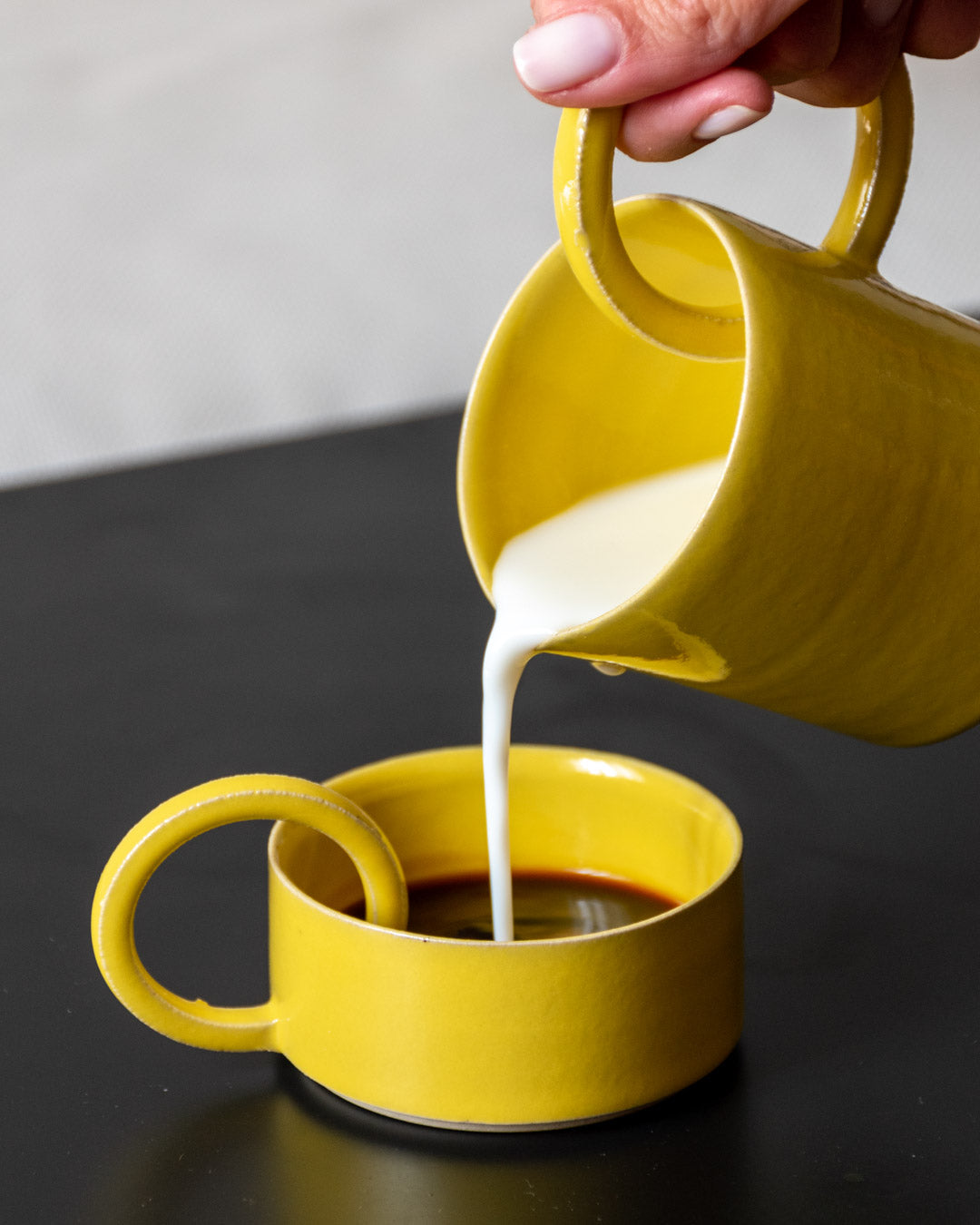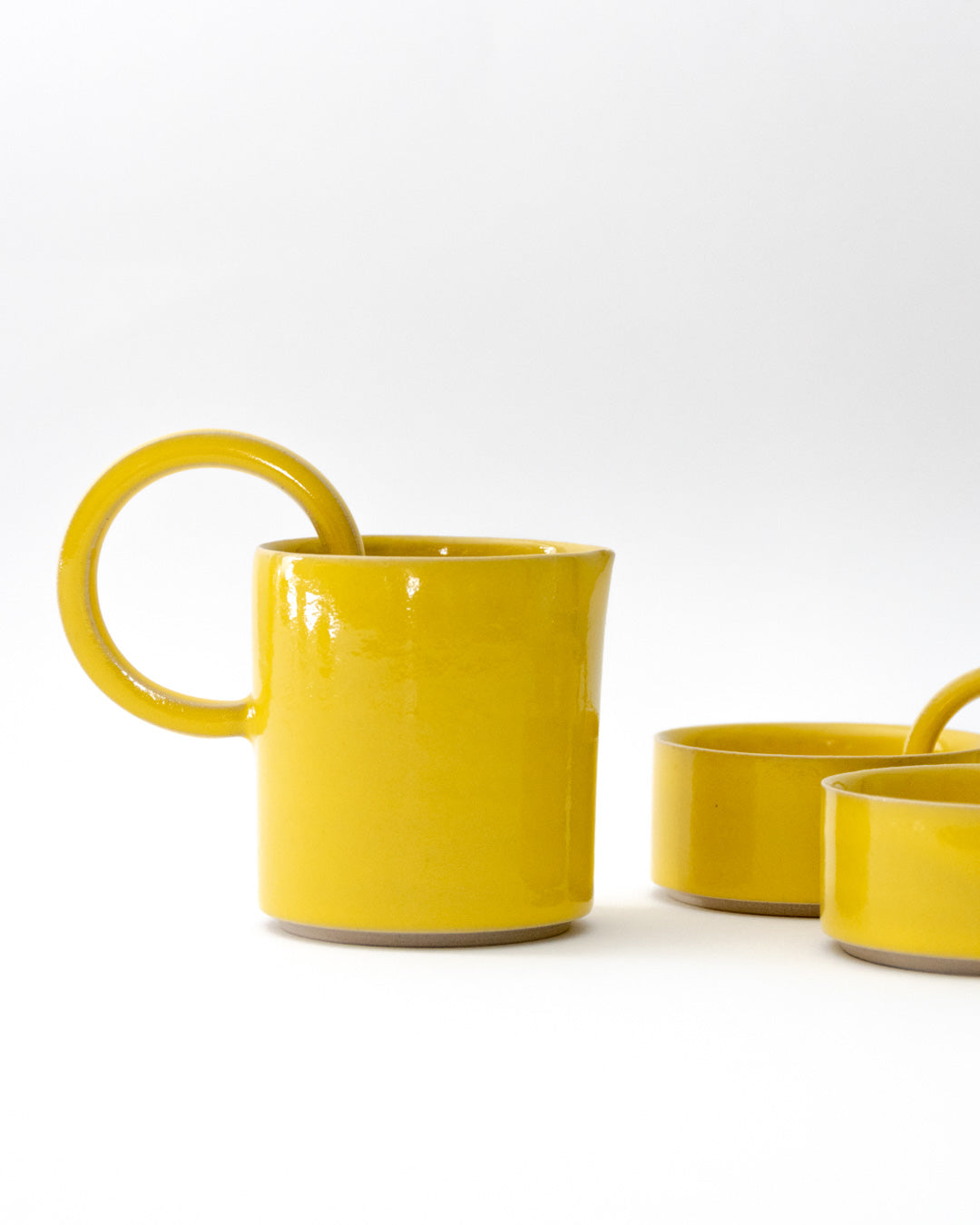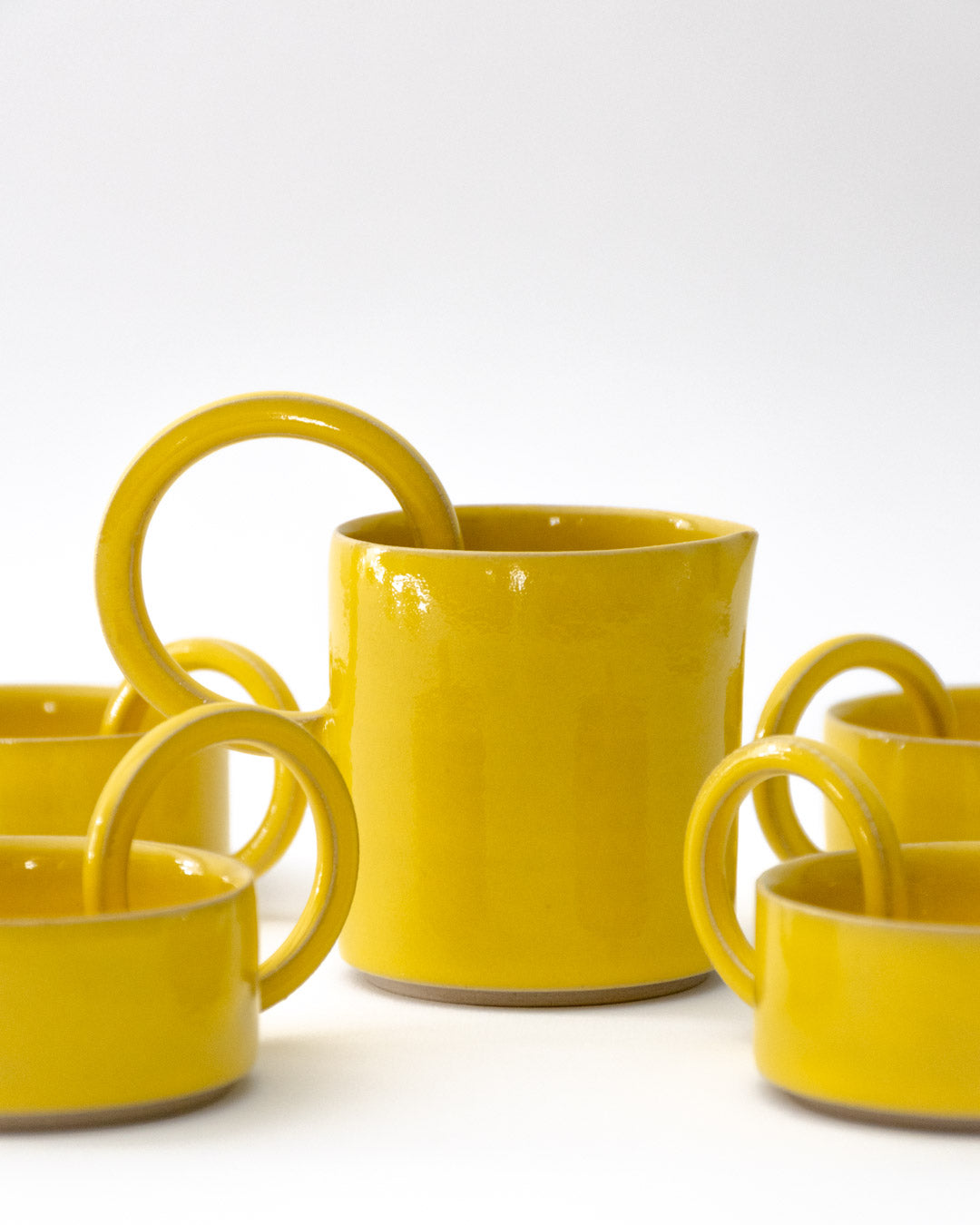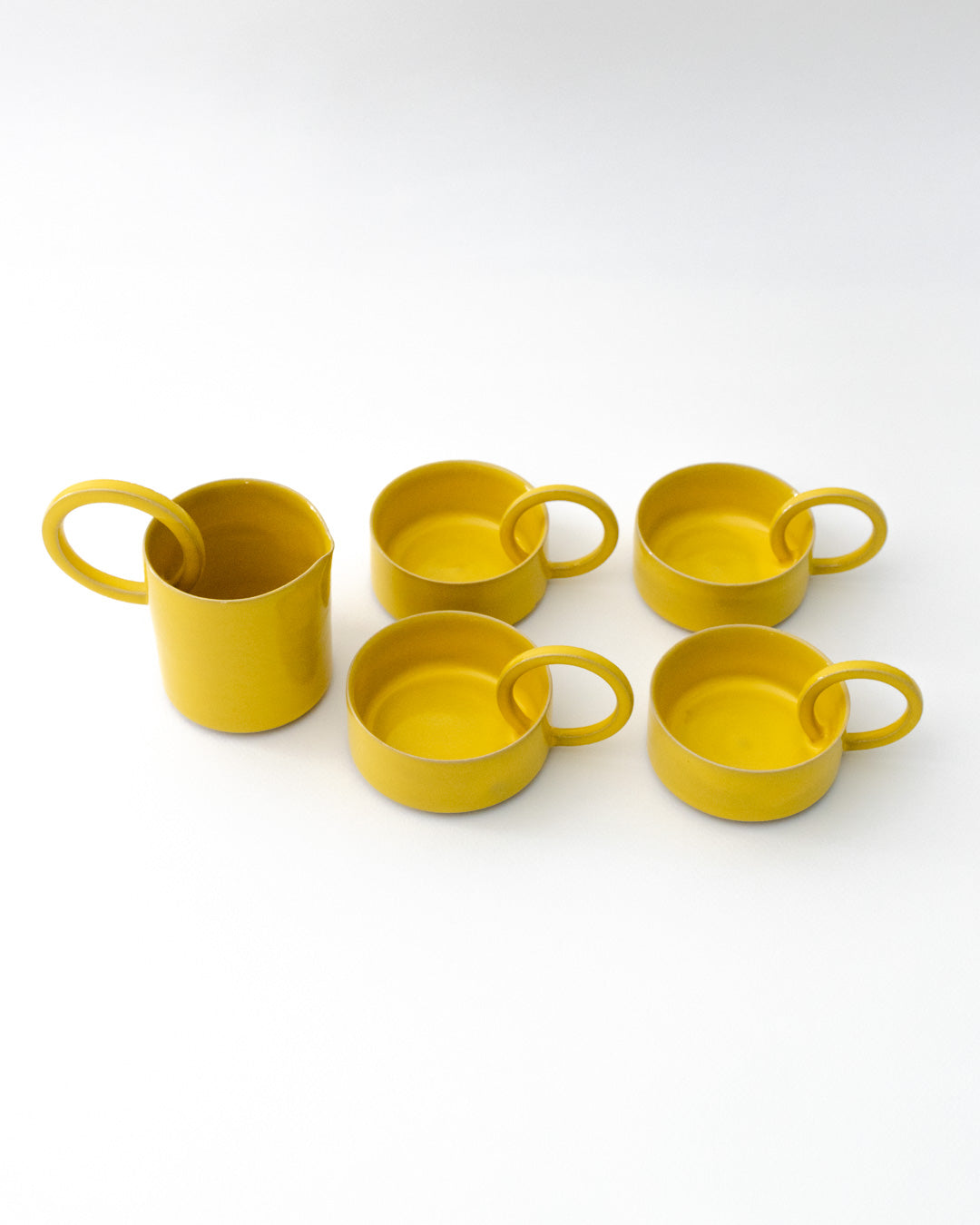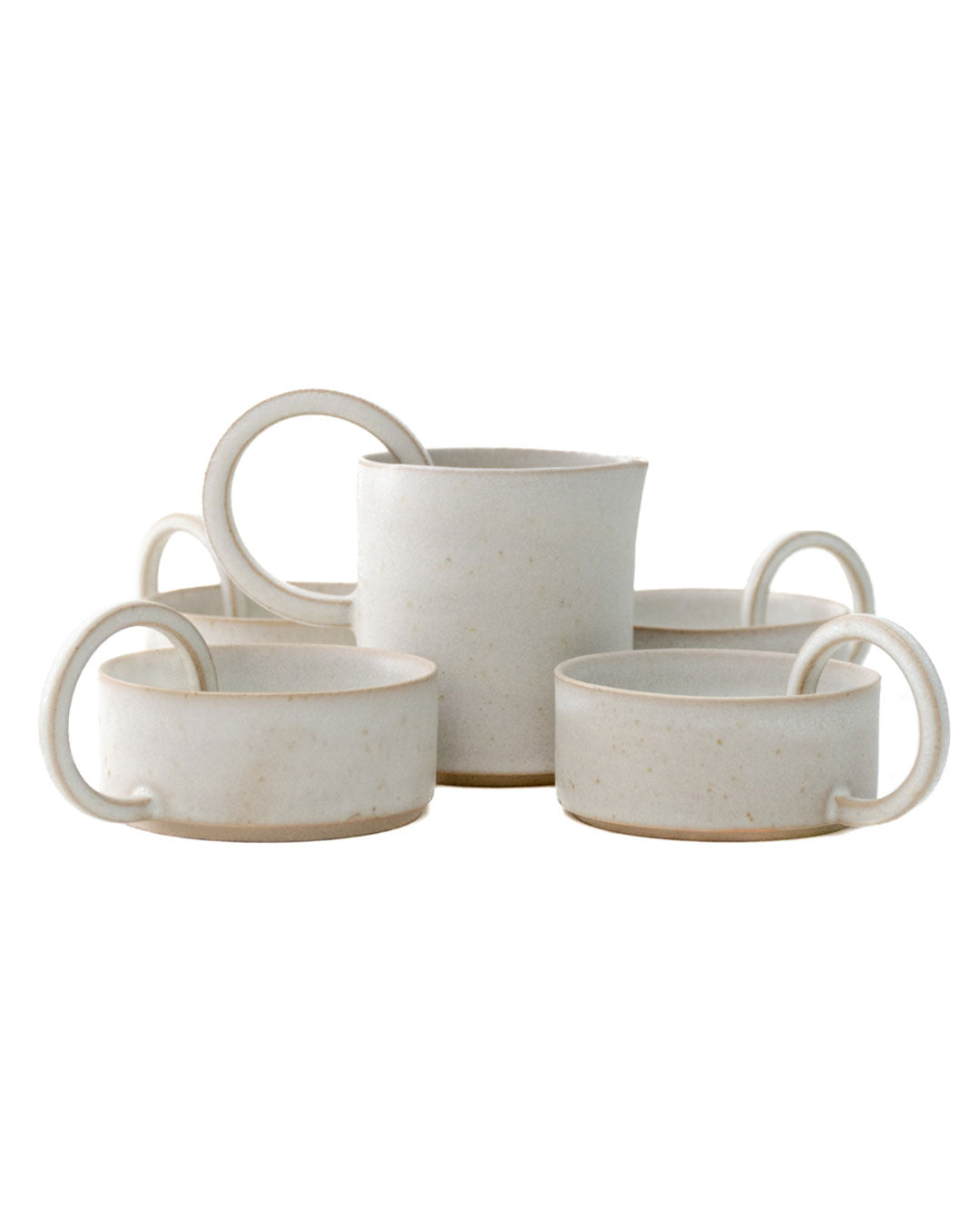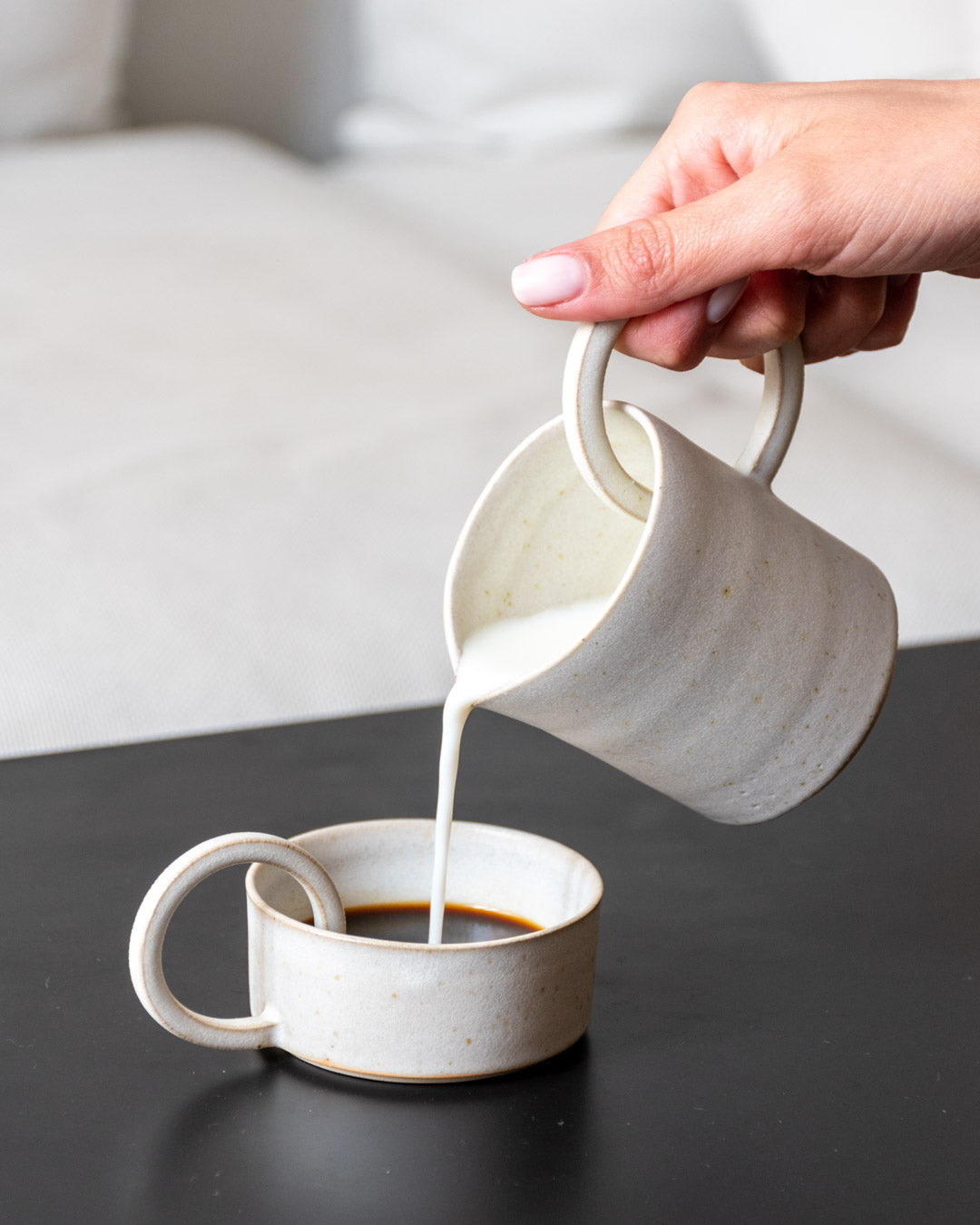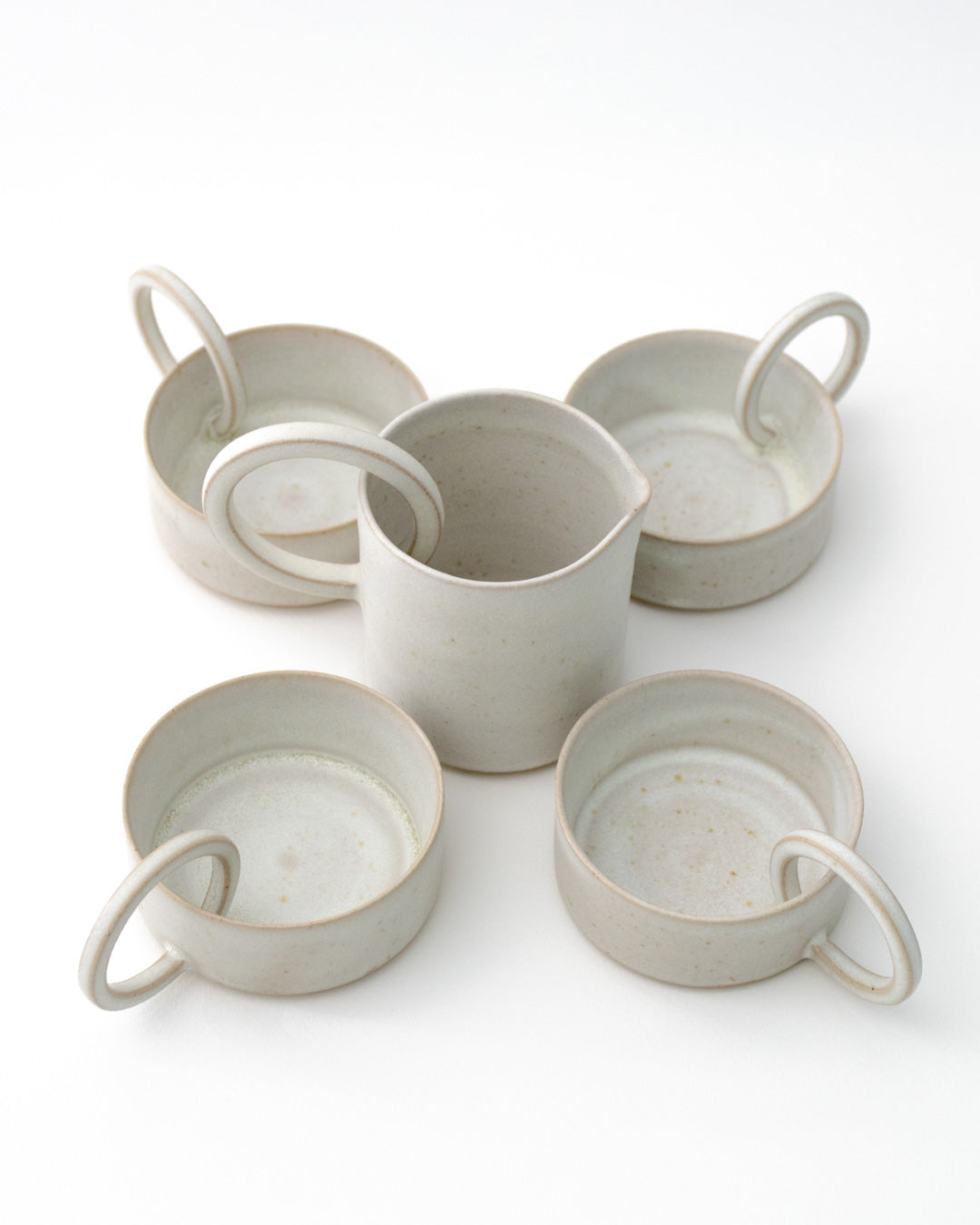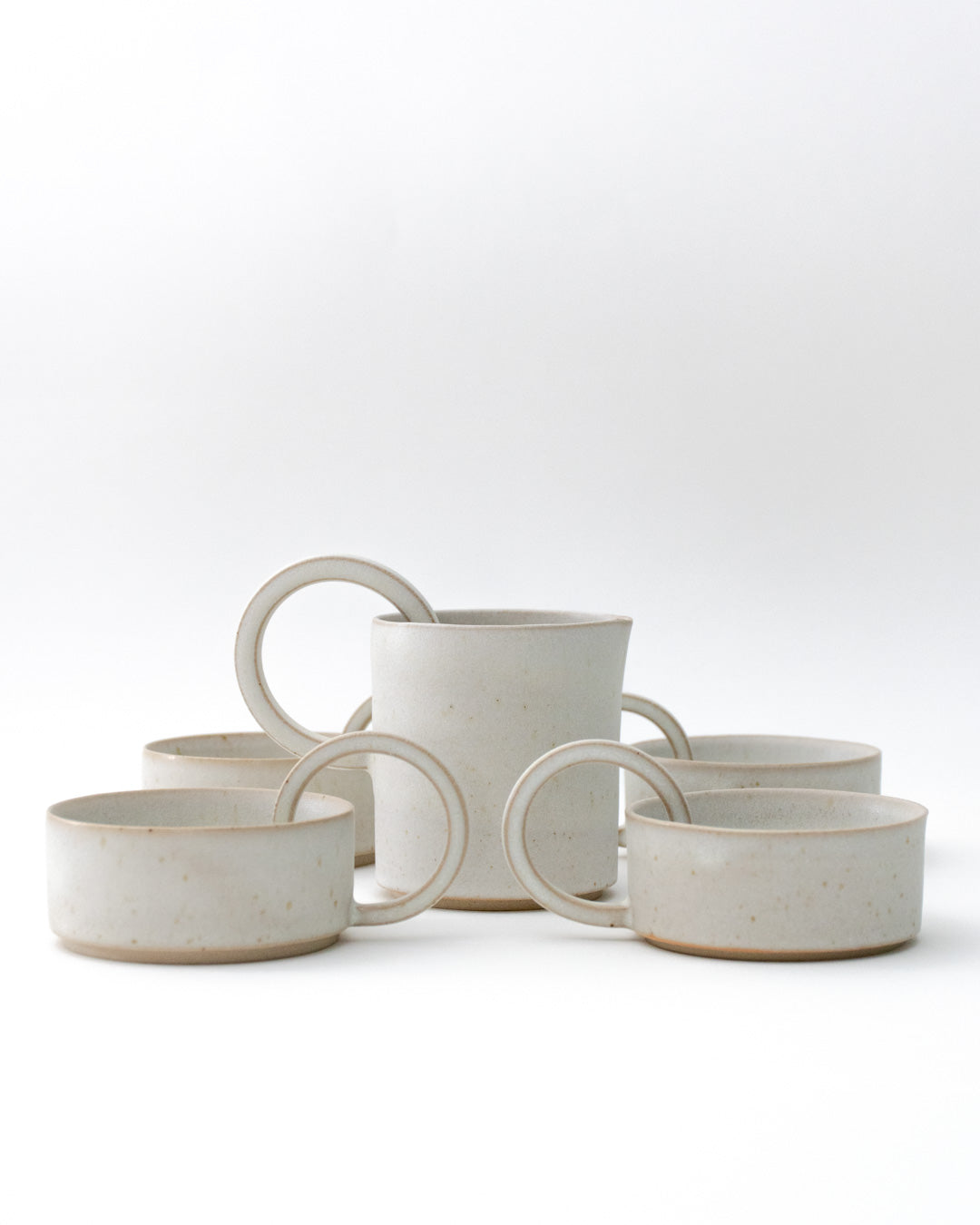 RO Espresso Cup and RO Milk Jug - Set of 4
Products are shipped between 4 working days (when in stock) and 3 weeks (if made to order).
RO coffee cups are elegant stoneware cups with a delicate circular handle. They are sold in a set of 4 and come together with the matching milk jug.
RO is a Danish word that can't be directly translated. The essence of RO is: still, calm, ease, rest and peace.
The set of 4 RO espresso cups and 1 Ro milk jug are hand-thrown in white stoneware. The cups are handmade, therefore sizes, shapes and color might vary slightly, making each piece unique. Available in white with a matte finish or in a bright yellow with a glossy finish.
Crafted in Denmark
Materials: Ceramic
Technique: Hand throwing
Measurements:
Milk Jug
Diameter 6,5 cm
Height 7,5 cm
Handle diameter 6 cm
Capacity 200 ml
Weight 0.25 kg

Espresso Cup
Diameter 7 cm
Height 3 cm
Handle diameter 4,5 cm
Capacity 60 ml
Set weight 0.4 kg
Care & Manteinance:
- The handle is fragile, so handle it with care
- Microwave & dishwasher safe.
Shipping is FREE IN EUROPE over € 180.
Shipping cost below € 180 varies according to continent, in accordance with the following flat shipping rates:
Belgium, Germany, France, Italy, Portugal and Spain: € 11,99
Rest of Europe: € 15,99
UK & Switzerland: € 19,99 
USA: € 29,99
As a matter of fact, we do want to encourage you to shop local and support artisans from your own Country.
For the rest of the world, unfortunately we do not provide flat shipping rates. However, if you are really in love with TA-DAAN products get in touch with us and we will get back to you as soon as possible. ❤️