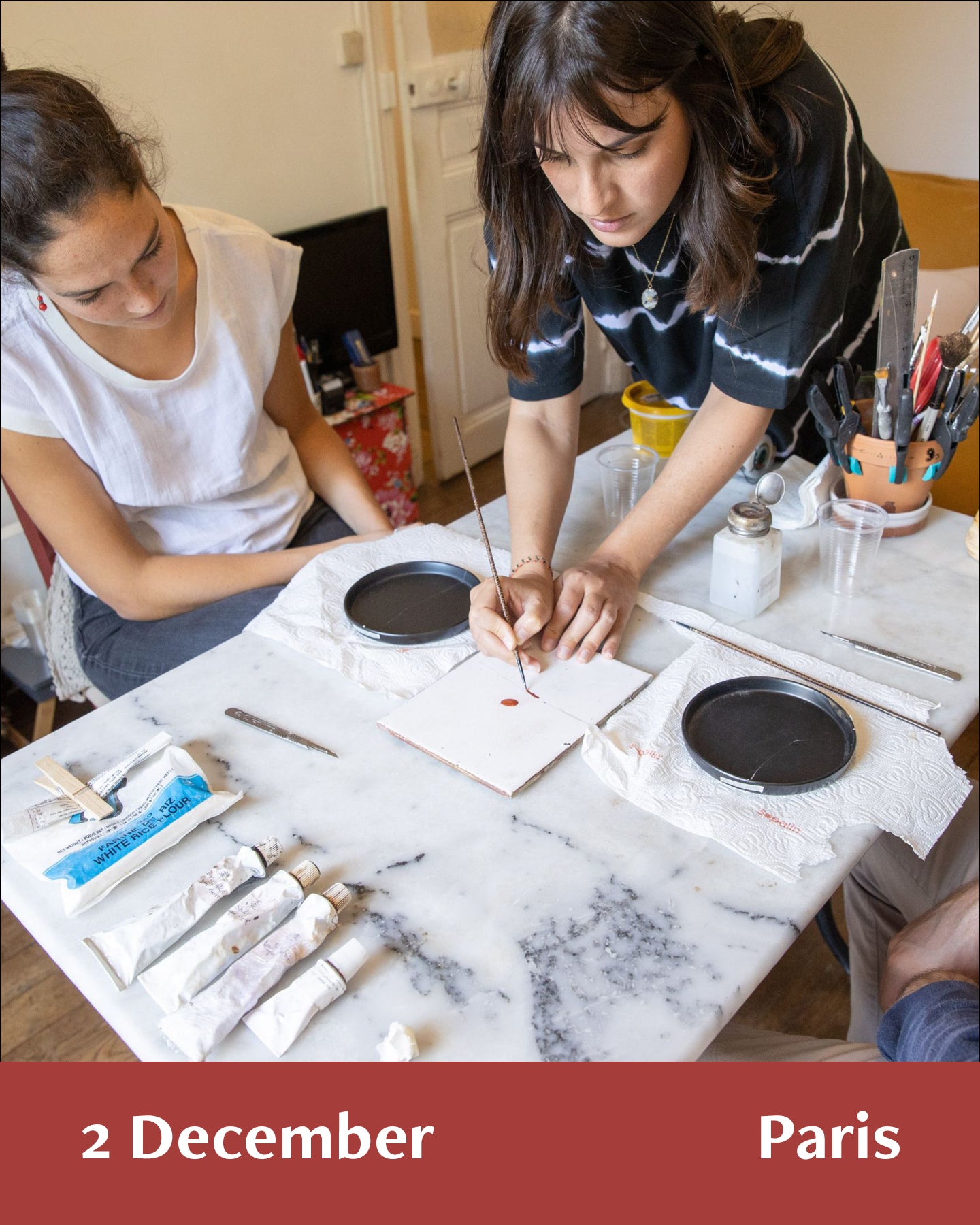 Kintsugi Workshop
Date: Saturday 2nd December - 11.30am
Duration: 1 hour
Location: 7 Place des Victoires 75001 Paris (France)
Discover Japanese restoration art with TA-DAAN & Océane!
Breathe new life into a ceramic object with kintsugi—highlighting its breaks instead of masking them. Bring your own piece, max 3 pieces & no glue residue, or pick one up at the workshop.
Océane will guide you through gluing, filling & coating with golden powder. Unlock a meditative, upcycling solution to revamp your ceramics. Not for food use.
This workshop is run by Océane Minot-Elgui

A 2016 graduate of the Écoles de Condé in Paris, Océane Minot-Elgui trained in preventive conservation with museum institutions such as the Musée régional d'Archéologie et du Vin de Champagne in Épernay, and in conservation-restoration with private structures such as Atelier Chillaz-Fargetton in Paris, and Studio Keramos in Palermo.

During her training, she perfected her knowledge of the craft through numerous internships, including one with master lacquerer Martine Rey to learn the Japanese gold technique: Kintsugi.
Kintsugi Workshop
go home with