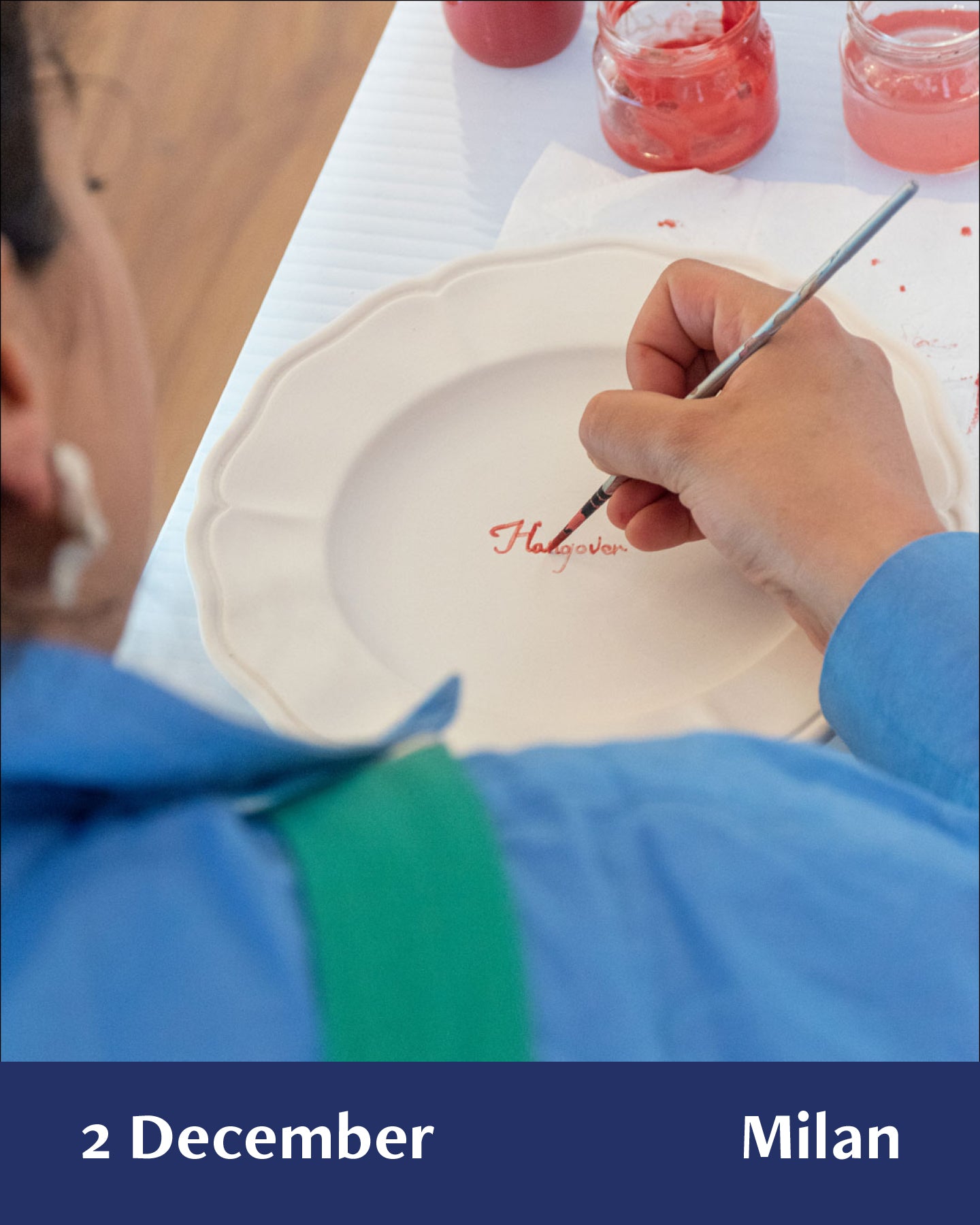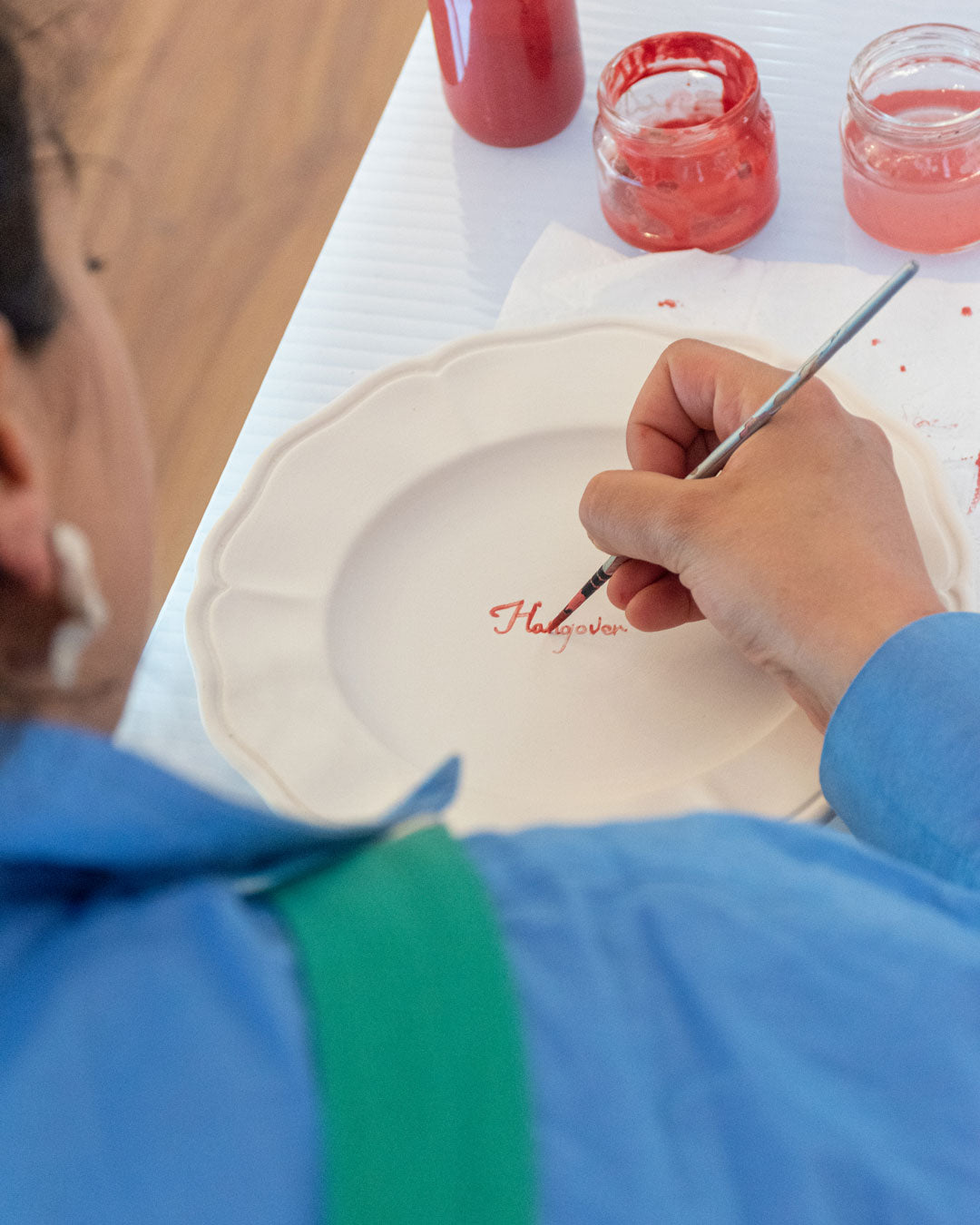 Ceramic Painting Workshop
Date: Saturday 2nd December - 11:00am or 3:00pm
Duration: 2 hours
Location: Via Fiori Chiari, 28. Milan (Italy)
Learn how to decor a ceramic plate (16cm diameter) with guidance from experienced ceramist Gabri of Musae Studio. 
TA-DAAN in Milan offers a 2 hour session of stress-free ceramic painting. Participants will design a plate that is then baked and mailed. Prices include the workshop, ceramic plate and delivery.
This workshop is run by Gabriella Ferrazzano - Musae Studio

Gabriella Ferrazzano is an Italian entrepreneur, artist and designer. Born in Pompeii in 1992, she grew up in Agropoli, a charming town in the Cilento's area of southern Italy. Gabriella developed a passion for painting at an early age, which she pursued throughout her childhood and teenage years. At the age of 18, Gabriella moved to Milan to study fashion marketing. After completing her studies, she worked in the fashion industry for eight years.
Ceramic Painting Workshop
go home with