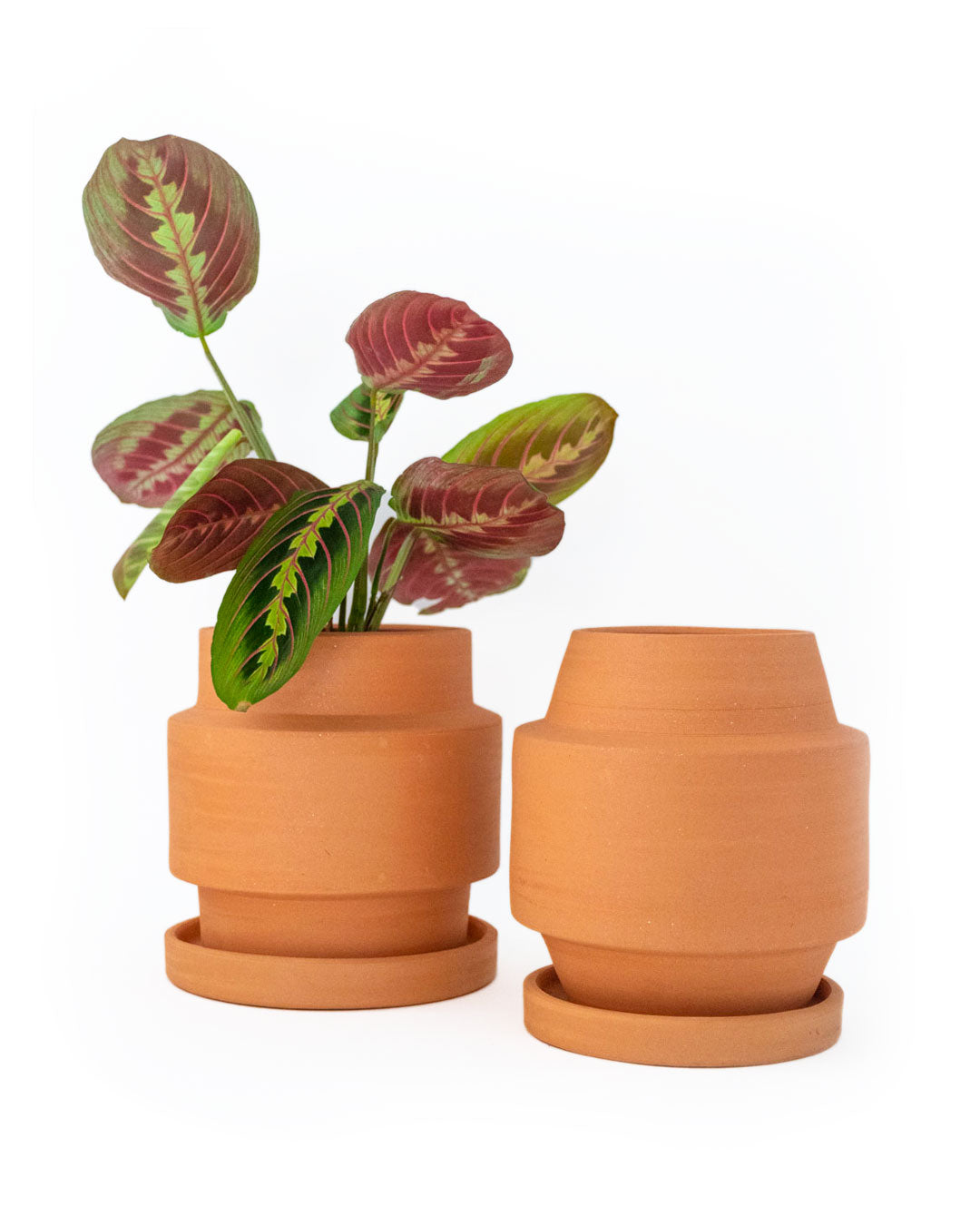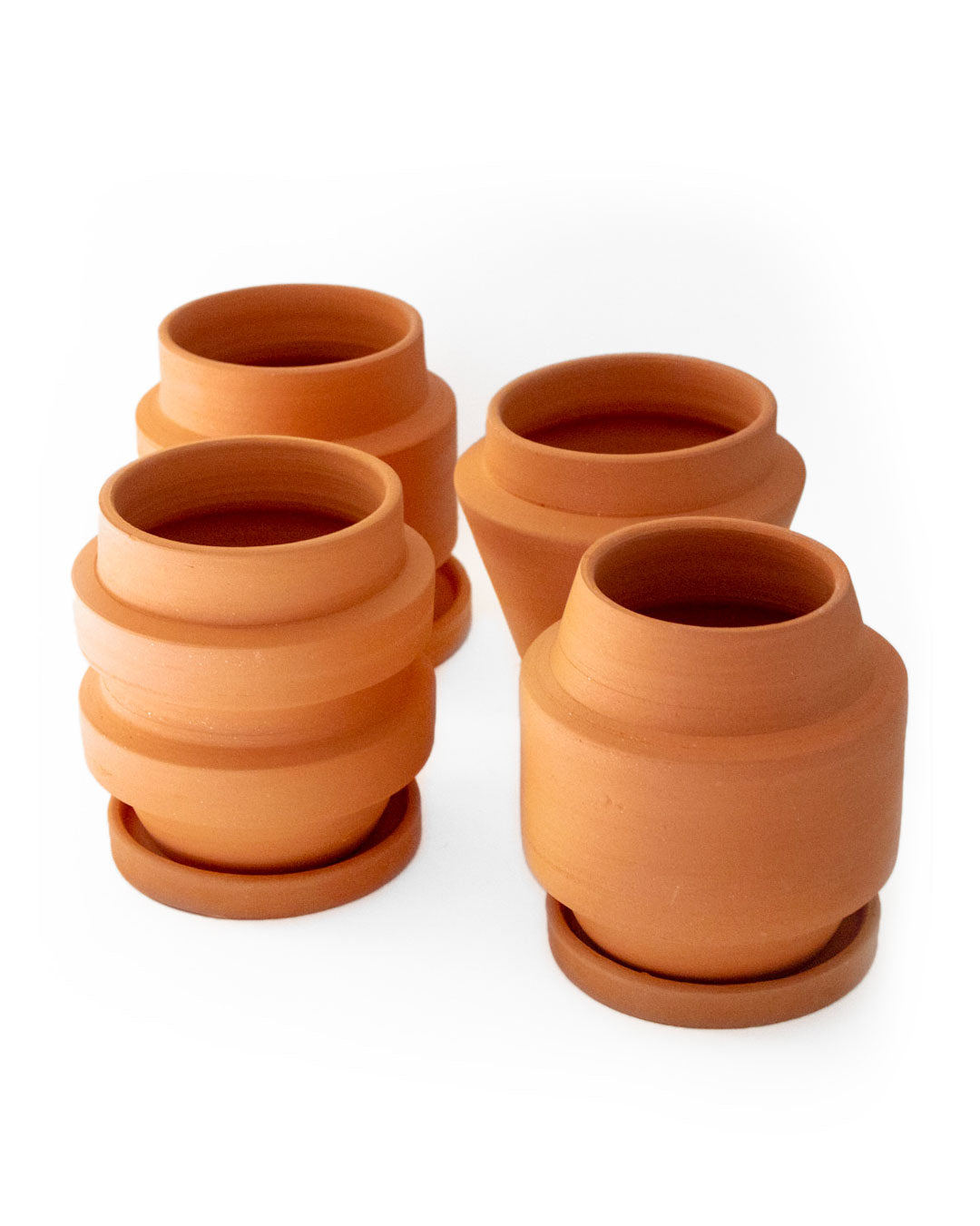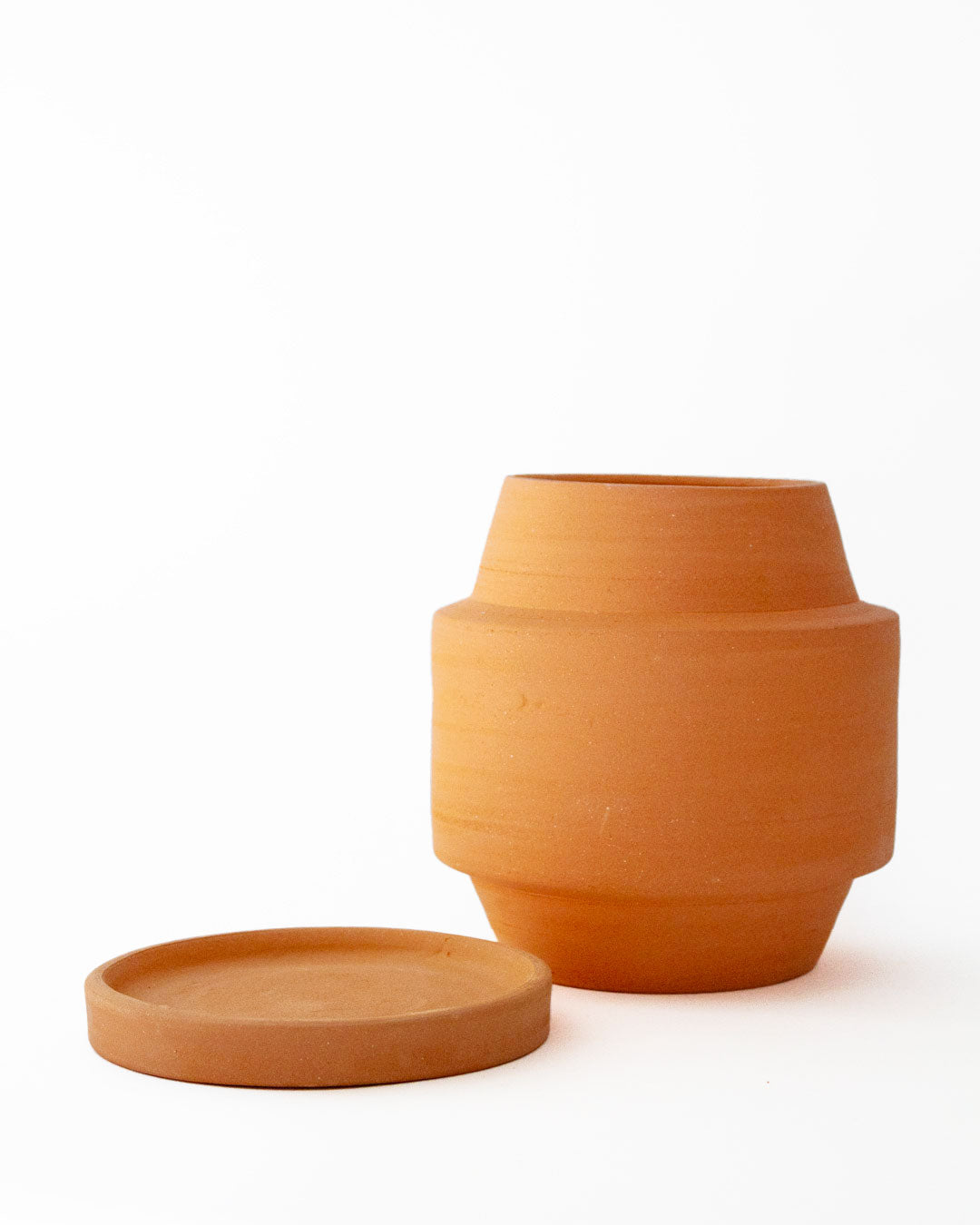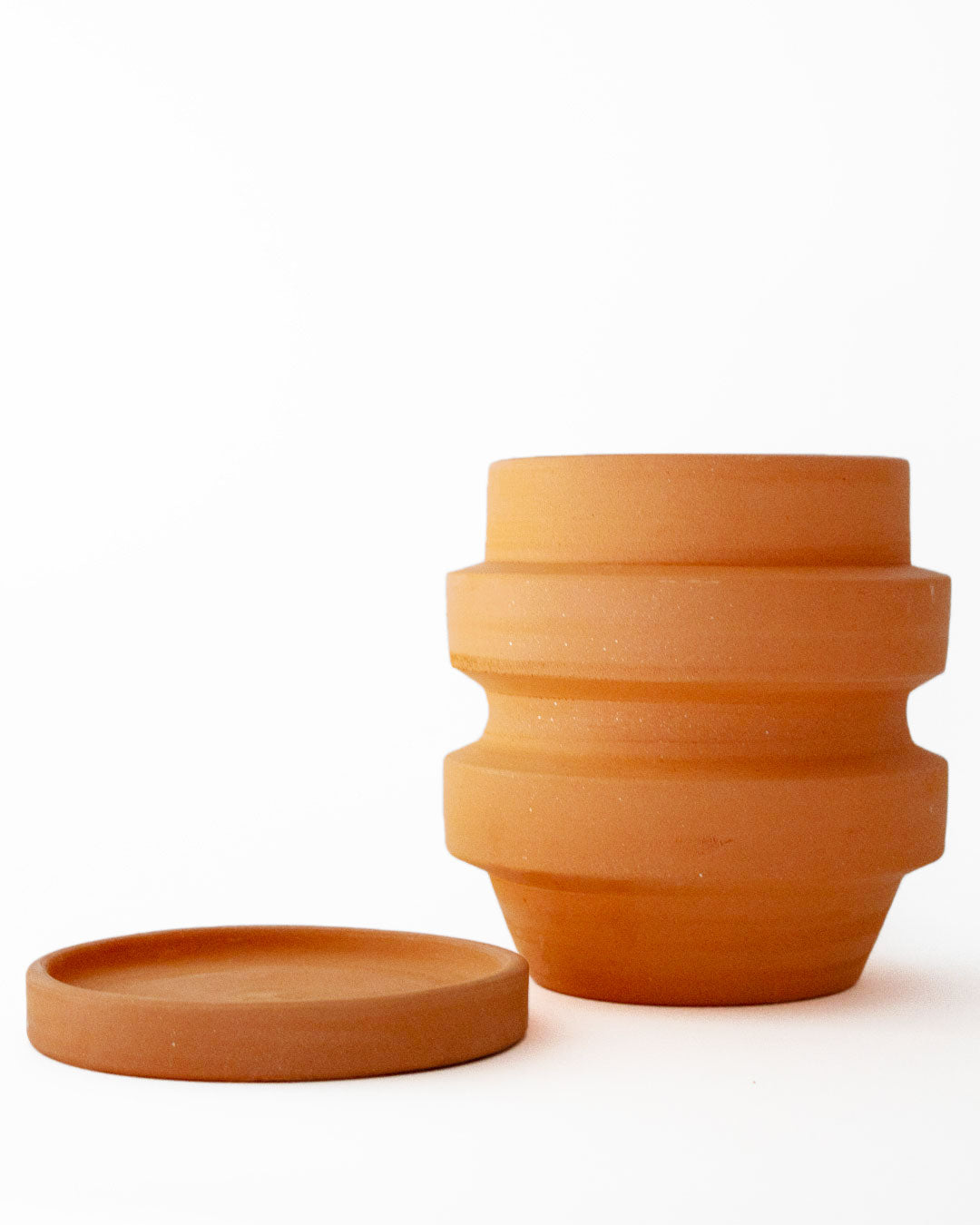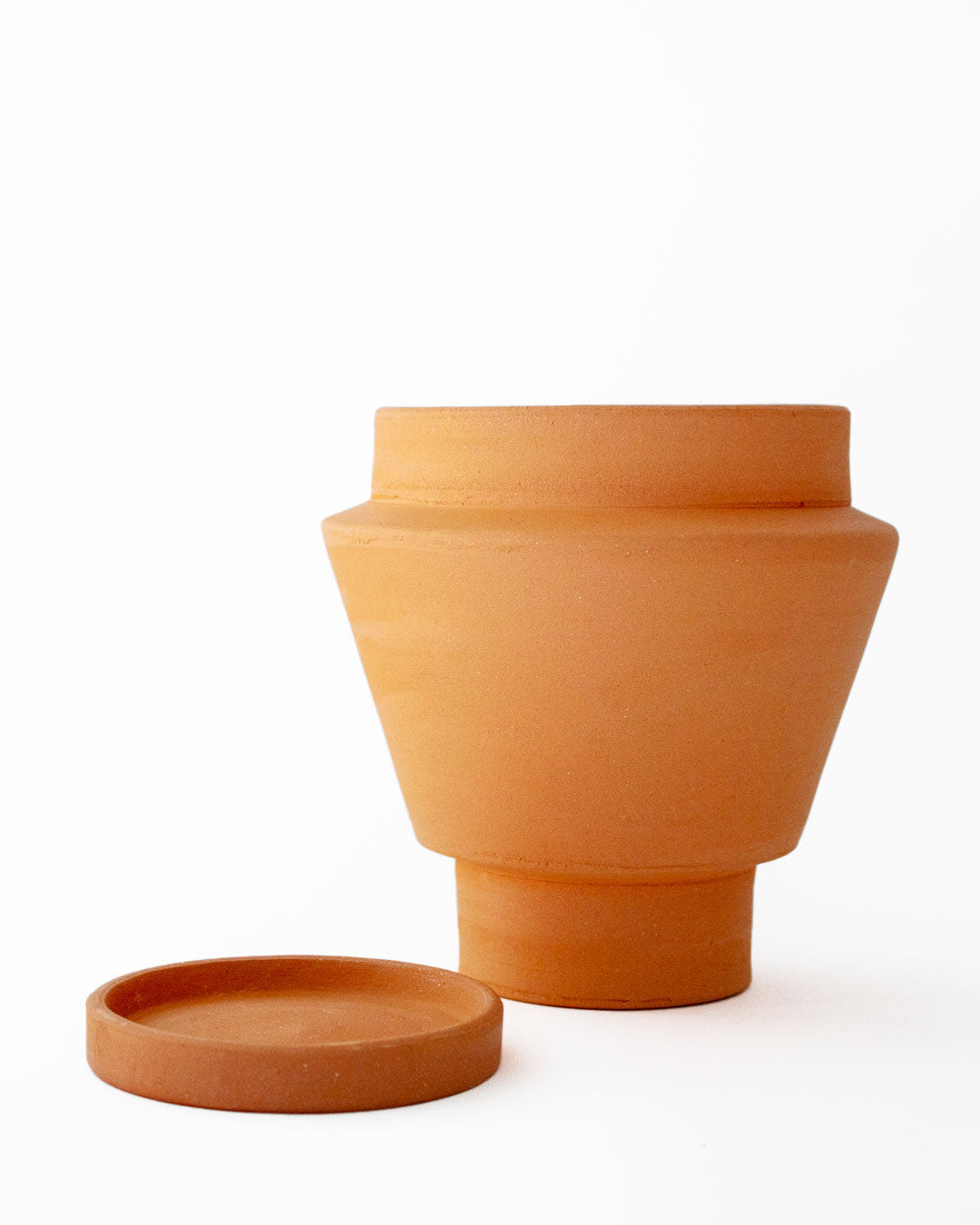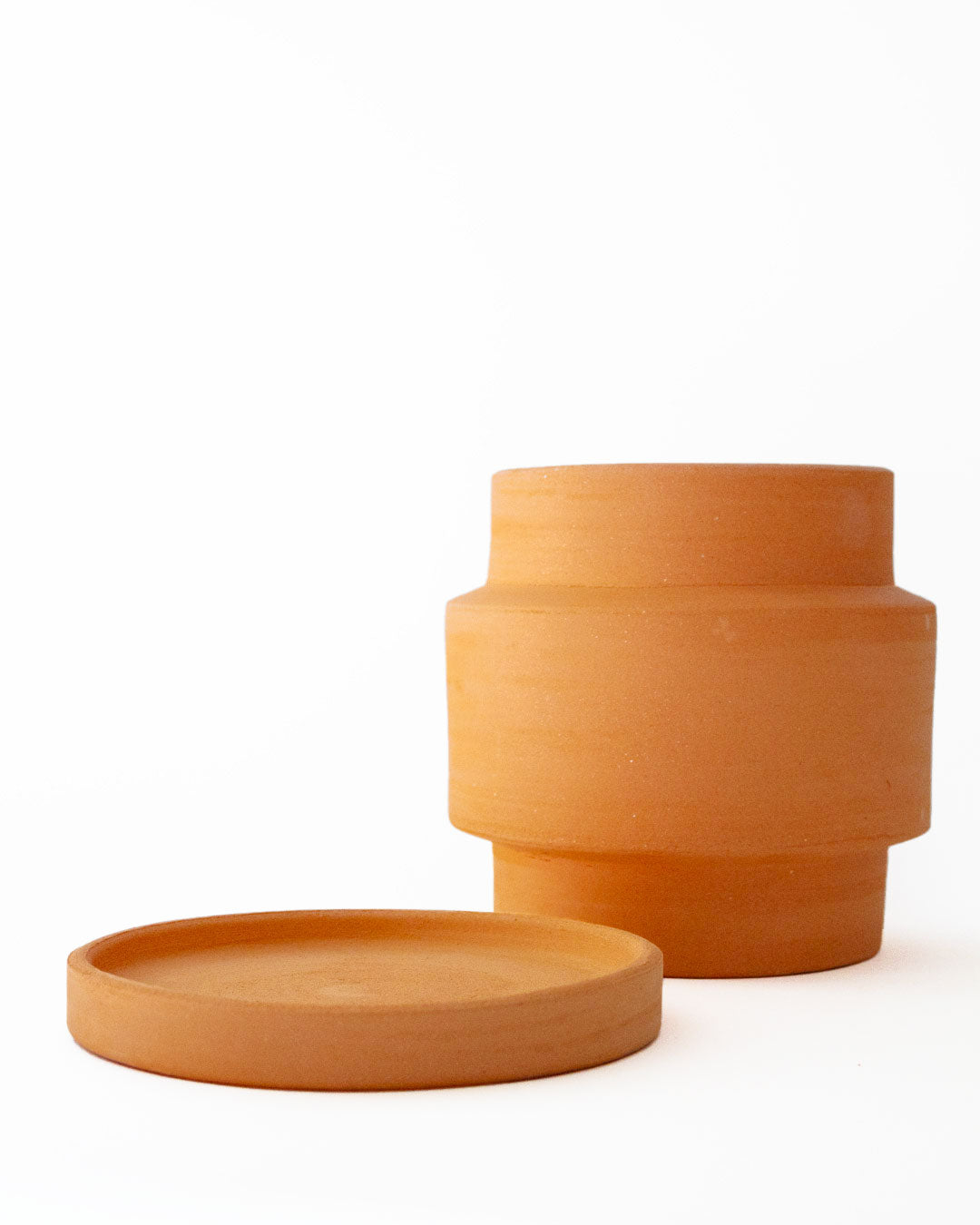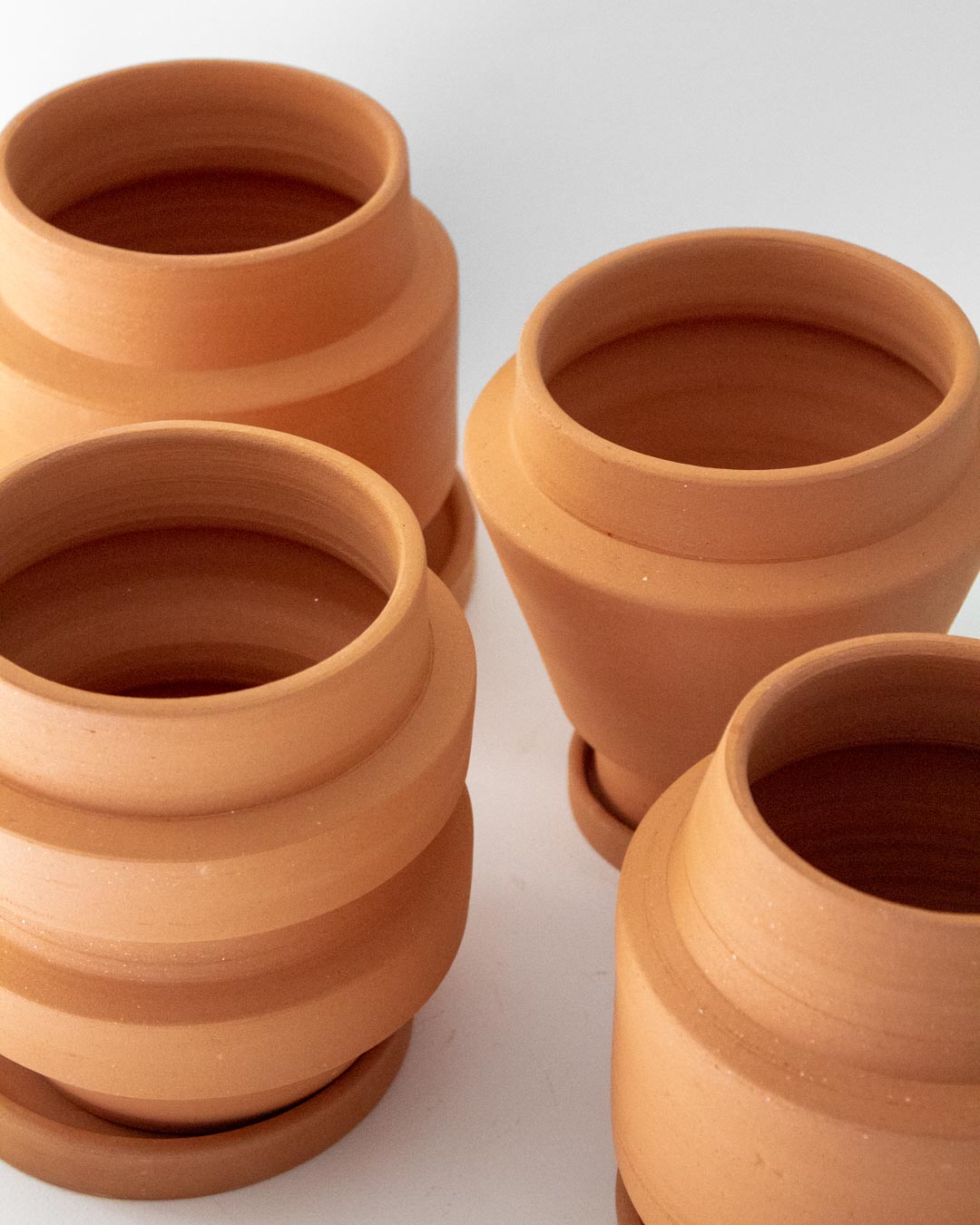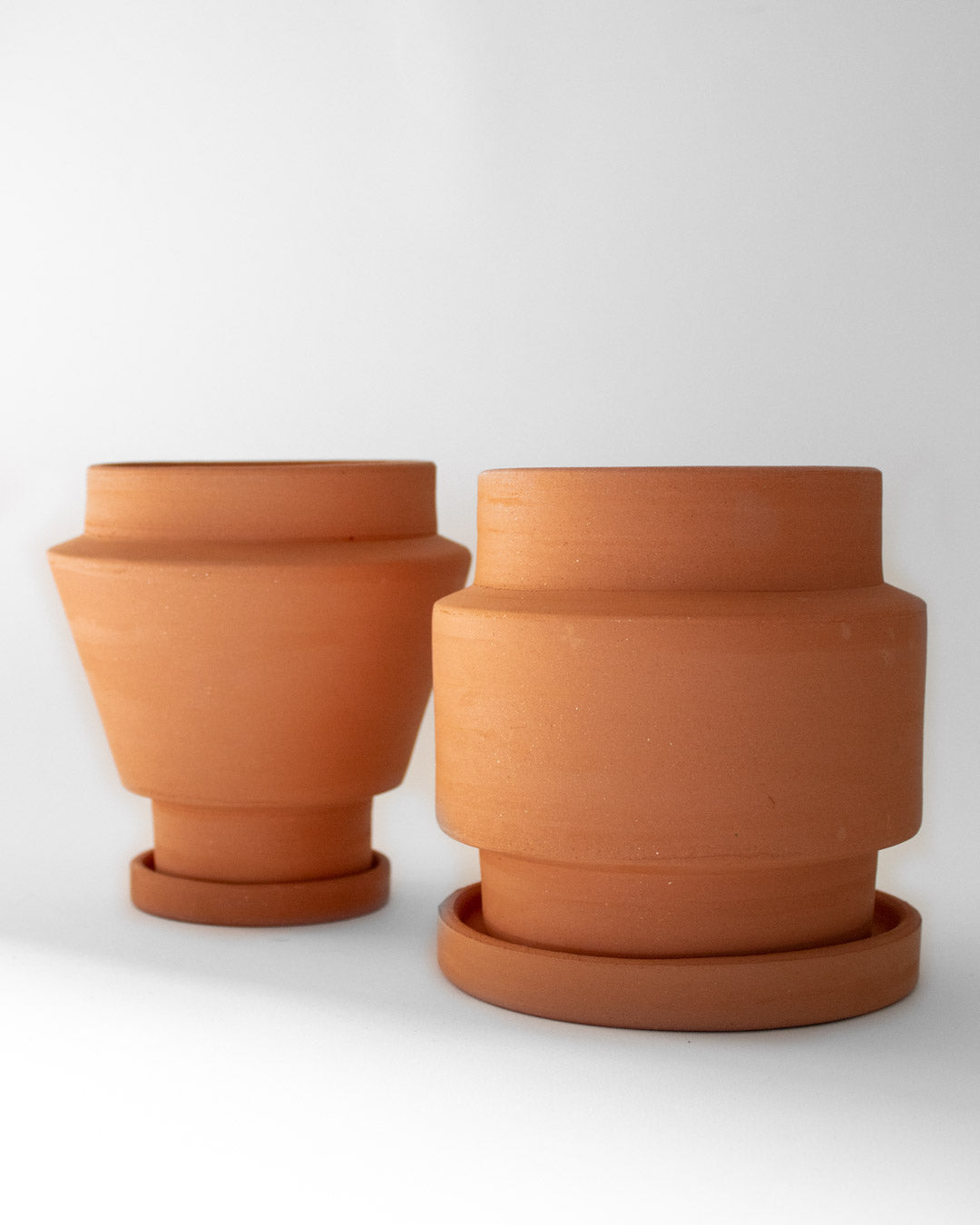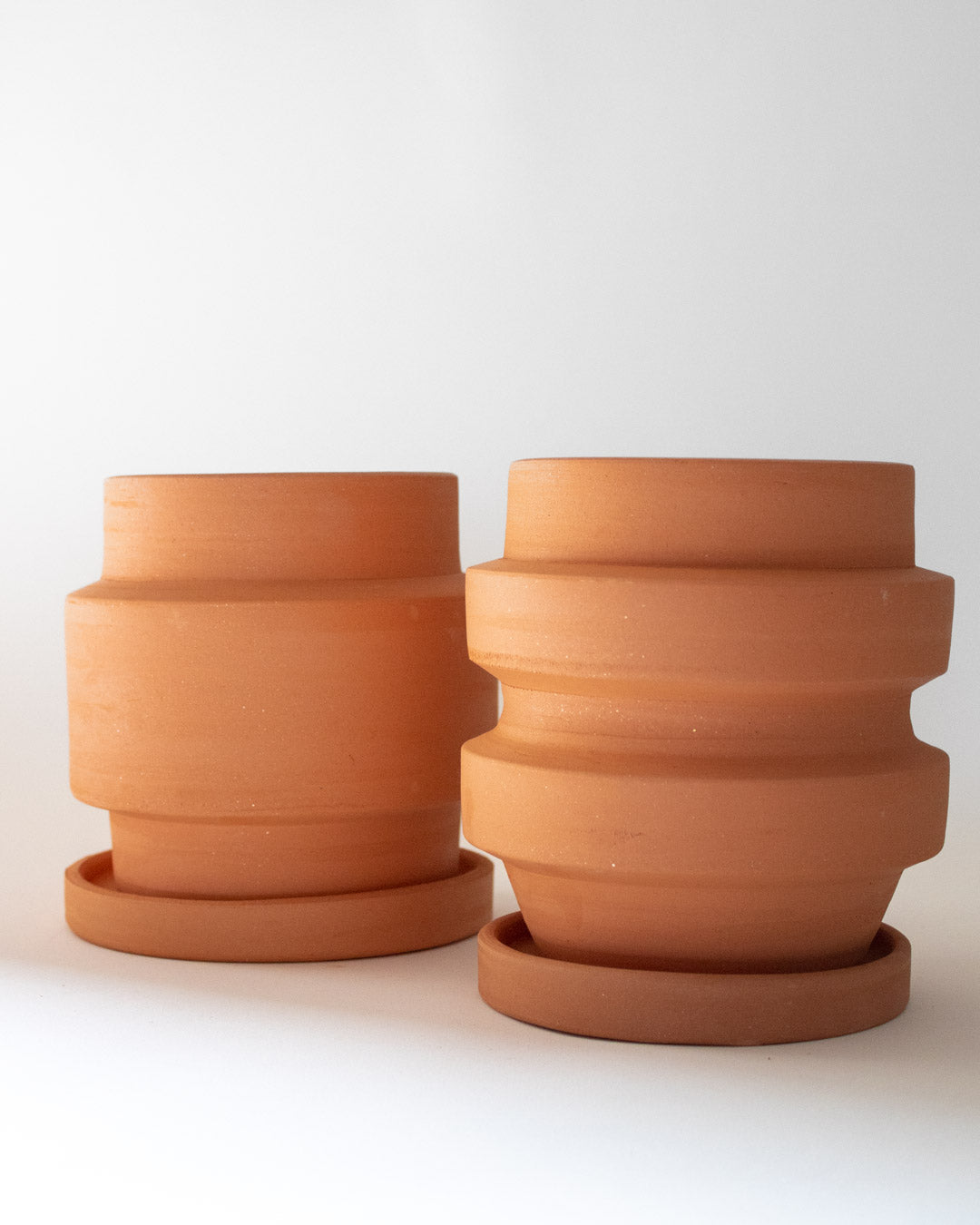 Boia Clay Pot - Set of 4
This product is made to order only. Shipping is expected within 2 weeks.
Boia Clay Pots are a set of 4 handmade terracotta pots, their shapes are inspired by ancient naval effects.
The refractory clay gives the object unique and attractive materiality so that you can see flashes of minor quartzite.
The craftsman, Juan Lorenzo, realizes them on a potter's wheel and through a completely handmade process. To obtain these vases Lorenzo has to let them dry and rework again and again: this is the complexity and difficulty of these pieces.
Crafted in Spain
Materials: Ceramic
Technique: Wheel throwing
Measurements:
Diameter 16 cm
Height 16 cm
Weight 4 kg
Care & Manteinance:
Consider that over time some clay pots may have a slight white coating. It is due to the accumulation of minerals present in the irrigation water. The composition of water varies from place to place.

For the best maintenance:
- avoid watering with tap water;
- preferably use filtered water rainwater, or let the tap water stand for a few hours before using it, but we recommend not overdoing it.
Shipping is FREE IN EUROPE over € 180.
Shipping cost below € 180 varies according to continent, in accordance with the following flat shipping rates:
Belgium, Germany, France, Italy, Portugal and Spain: € 11,99
Rest of Europe: € 15,99
UK & Switzerland: € 19,99 
USA: € 29,99
As a matter of fact, we do want to encourage you to shop local and support artisans from your own Country.
For the rest of the world, unfortunately we do not provide flat shipping rates. However, if you are really in love with TA-DAAN products get in touch with us and we will get back to you as soon as possible. ❤️